Two more bodies have been recovered this morning following a fishing charter boat sinking on the Kaipara Harbour, taking the toll to seven with one person still missing.
A search for the missing resumed this morning, but winds of up to 50km/h are making for choppy conditions.
Three others on board the fishing charter Francie were rescued and taken to North Shore Hospital.
The former owner of the Francie said last night the boat should not have been operating or attempting to cross the bar in the rough conditions yesterday - reported swells of more than 1.5m and heavy winds.
Police confirmed the death toll last night after launching a search and rescue operation.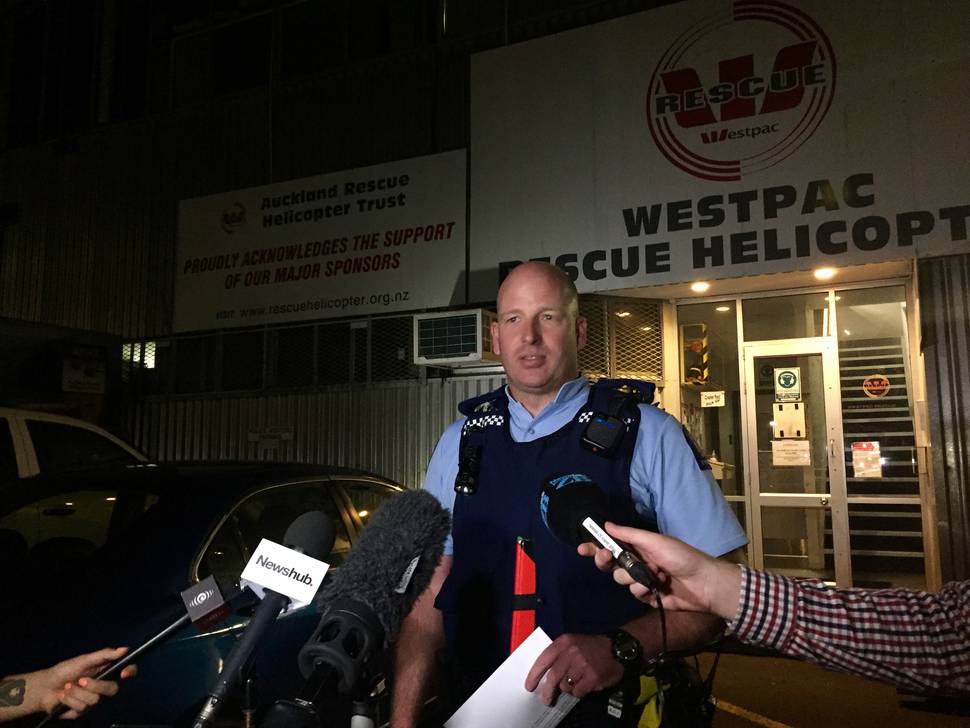 Inspector Duncan Hall said the five bodies were recovered from outside Kaipara Harbour.
The three survivors had been rescued by the Auckland Westpac Rescue Helicopter, whose crew winched them to safety from the water.
Two rescue helicopters were at the scene promptly, Hall said, allowing them to "pluck [the rescued] from the water".
Source: Facebook. Coastguard Kaipara. Footage of Winstone Rescue shadowing local charter boat Francie down the Kaipara Harbour.
Hall said the operation was launched after the vessel was reported missing at 3.30pm. Eleven people were on board.
He said the shoreline search around South Head and Te Oneone Rangatira Beach would continue into the night for a few more hours.
The air search had stopped because of a significant sea swell and poor visibility, which could put aircraft and their crews at risk.
Hall said inquiries were being made into what caused the maritime tragedy and how those on board ended up in the water.
Police had been told there were life jackets on board, but did not yet know if they were being worn.
The Francie - which is owned and skippered by local man Bill McNatty - was reported missing near the harbour's treacherous bar crossing.
The former skipper of the Francie, Rod Bridge, last night described it as an "excellent little boat", but said it should not have been attempting to cross the bar yesterday.
"It shouldn't have been out there. It was too rough ... it's a terrible thing."
He also runs a charter business but said he had disappointed his customers by calling off yesterday's outing because of the conditions.
"I stayed home ... the wind was coming up and the swell was coming up. You wouldn't go out over the bar."
One customer had called him after hearing of the tragedy involving the Francie.
"He said, 'Thanks for making the right decision'."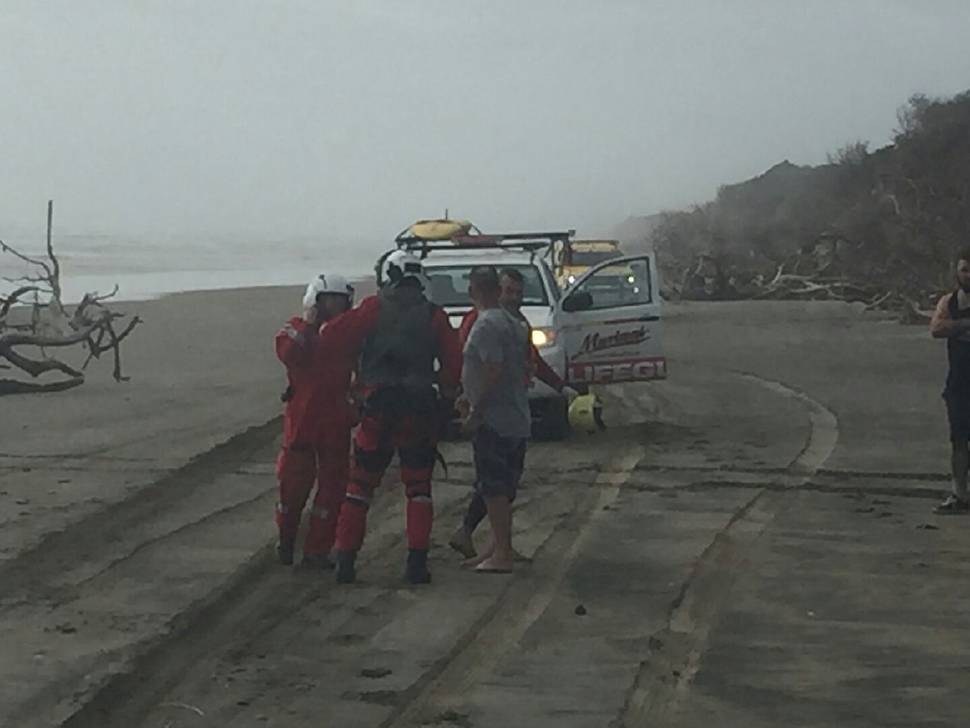 Bridge owned the Francie, which is made of steel, for two or three years. He bought it about four or five years ago, when it was about eight years old.
"It was a flaming good little boat. That's why I bought it."
The Francie is a 12m charter that can carry a maximum 20 passengers and two crew.
An online booking service for the Francie states: "Enjoy a day's fishing for any of the predominant Kaipara fish species - kahawai, snapper and gurnard and in season trevally, maomao and kingfish".
Daily boat hire costs from $700 to $800.
Wayne Bollond was having a drink at Helensville's Grand Hotel as he anxiously awaited news of his old mate Bill McNatty and the others on board the Francie.
Wayne worked for McNatty for about 18 months and said he was an extremely experienced skipper who'd made that same trip countless times.
He said the Francie was a purpose-built steel charter boat that would have been fine in marginal conditions.
A typical trip would involve catching a few kahawai at Potu Bank and then going for snapper at the 'Graveyard' - a mussel bed on the inside of the bar at North Kaipara head.
"It's a very, very safe boat - I have total respect for it. I believe something else would have happened and that's when people lose their lives. That's how safe you've got to be out there and that's how safe we are. We're professionals."
He said there was a "confused sea" over the bar that required skippers to notify Coastguard prior to entering it and upon leaving it.
He described the incident as a "tragedy".
The tragedy also rocked the tight-knit community around the Kaipara Harbour, including other fishing charters. The owner of one charter, who did not want to be identified, said he knew the Francie's skipper and was just waiting to see whether or not he was one of those who had died.
"It's one of our friends so we don't want to give out too much information," he said.
"It's a bit sad to miss one of our fellow skippers - well, we don't know yet. But it's a bit sad to hear what's happened. Just [feeling] for the families."
The man said he happened to be out with a group, but had fished inside the harbour as the group did not want to go out further.
"You just got to be careful out there when you're going out to sea - not take too many risks."
He said conditions could be very rough and those heading out had to really be experienced and keep an eye on the weather.
In 2012 the Francie was involved in the rescue of a ketch cast adrift after its sails blew out and it had engine problems.
A story in the Kaipara Lifestyler quoted Bridge as saying: "Another half an hour and that would have been it - they would have foundered in heavy seas on the bar."
MetService said the mean wind speed in the area, recorded at 5pm yesterday, was 28km/h gusting 50km/h.
Meteorologist Tom Adams said that at 6pm, that had changed to 31km/h and gusting 48km/h.
The air temperature in the area was 18C to 19C and a few light showers were expected.
Investigators heading to Kaipara
Investigators will head to the Kaipara Harbour today in a bid to find out what caused yesterday's fishing charter tragedy.
The Transport Accident Investigation Commission (TAIC) confirmed last night it had opened an investigation into a "marine accident". Police said five people who were on board the vessel Francie were dead and last night three remained missing feared drowned. That made it potentially New Zealand's worst maritime tragedy since eight people died when the Easy Rider fishing boat sank in Foveaux Strait in 2012.
TAIC last night said it was "tracking" the continuing search and rescue operation. Two investigators were expected to arrive this morning. "The Commission's inquiry will seek to explain the circumstances and causes of the accident, with a view to helping prevent similar accidents in the future," a spokesman said.
"The Commission is unable to confirm further details of this afternoon's events while the search and rescue operation continues."
A spokesman for Maritime NZ said it was not appropriate for the organisation to comment, given the police response and the fact the investigation was still under way.
But he encouraged anyone who may have information to make contact. "If people have maritime information they believe is important or have concerns they wish to raise, then please contact Maritime NZ.
"We will be grateful for their call." The Kaipara Harbour features one of the toughest bar crossings in New Zealand. It is estimated as many as 110 ships have been involved in serious mishaps on the bar.
Bars "are common around the country in areas such as harbours and rivers," an education page on Coastguard Northern Region's Facebook page says.
"If you go boating and want to get out into open seas you usually have to navigate them and they can also be extremely dangerous.
"Many experienced boaties have got into difficulty crossing a bar and each year, boats are damaged and people are killed or injured when attempts to navigate bar crossings go wrong."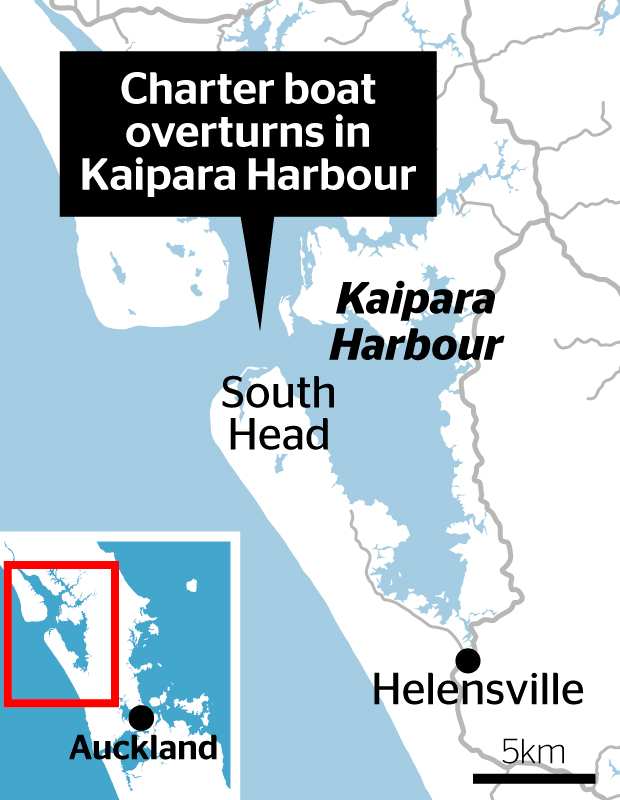 • Anyone who has concerns about the welfare of relatives in relation to this incident is asked to attend Helensville Police Station or to call 111 for assistance.