2:06:
The parade is over and the crowd is beginning to disperse. Some people are heading to the after party at Aotea Square where they can meet Santa.
1:59pm: Santa has just begun making his way down Cook St, to the delight of the crowd. Lots of kids have been waving at him while adults have been taking photos.
1.30pm:
Dallas, 2, was on her aunt's shoulders getting a good view of the parade.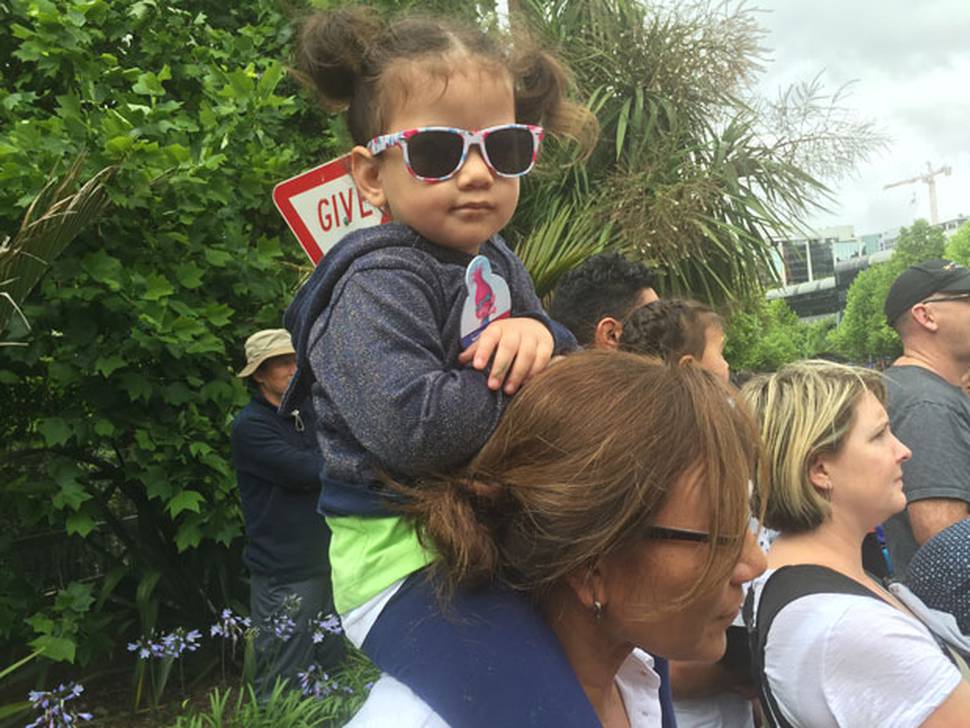 Her aunt, Ming, said it was Dallas' second time coming to the parade. "Mickey Mouse is her favourite. She wants to see him."
1.10pm: The parade began with a group of drummers, followed by a Farmers float which let off large colourful streamers as it turned on to Cook St.
A group of a princesses, a float dedicated to the Disney movie Frozen and a giant Mickey Mouse balloon were among the first groups in the parade.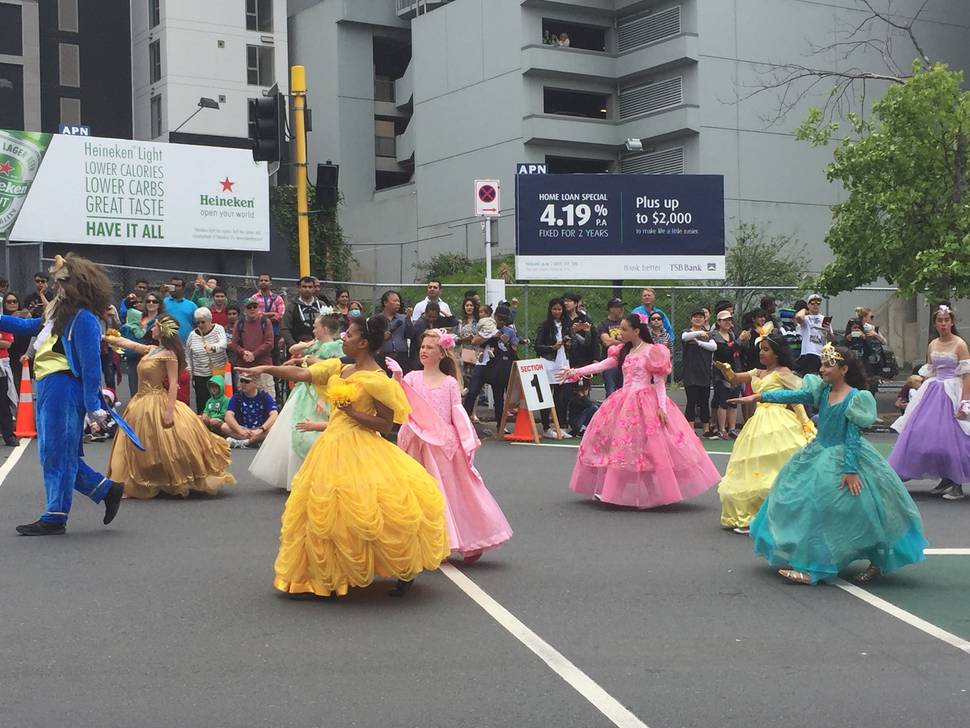 1pm:
Wind and spots of rain haven't put off hundreds of people from gathering in central Auckland for the Christmas parade.
Music is blasting as the first groups and floats get ready to kick off the afternoon.
Police and an ambulance are positioned on Cook St, at the beginning of the parade.
Santa parade route