A mountain rescue team was called to help two climbers in difficulty high on Mt Ruapehu today.
The police said they were told by the ambulance service that at 2pm two climbers needed assistance on the Pinnacles Ridge.
It was unknown what kind of injuries they sustained, if any, a police spokeswoman said.
"Rescue teams organised for a paramedic for the Taupo Rescue Helicopter and they were dispatched to rescue them.
"The climbers are both off the mountain now safe and cold, but no injuries."
The pair were helped down a steep ski slope known as Front Stage. It is below the Pinnacles Ridge and above the Whakapapa Ski Area's Valley ski tow.
The Ruapehu Alpine Rescue Organisation (Raro) posted on Facebook, "Rescue happening this afternoon on Mt Ruapehu."
Raro later said: "All sorted. Turned out to be a couple of walkers stuck out of their depth on front stage Whakapapa."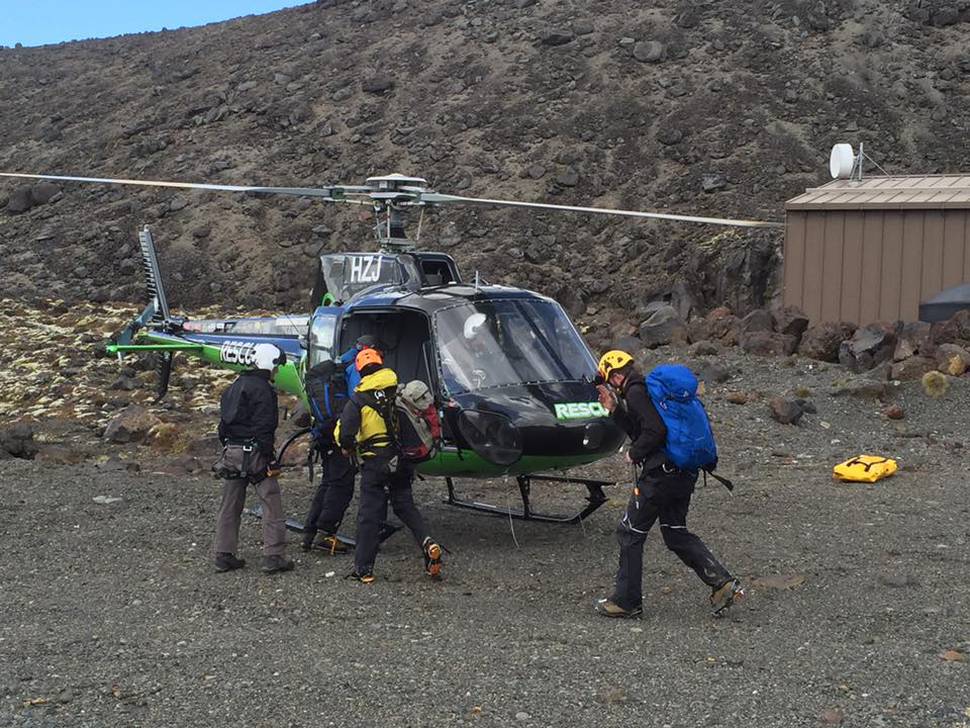 A larger topographic map.