An elderly woman who lost control of her car ploughed through a driveway fence and into the corner of a neighbouring home.
The woman, understood to be in her 80s, rammed a portion of the fence and staved in the front of her Toyota car in the crash about 1.30pm today in Hamilton.
She was taken to Waikato Hospital in an ambulance with lower leg injuries. None of the occupants of the house were home but damage was confined to an outside corner.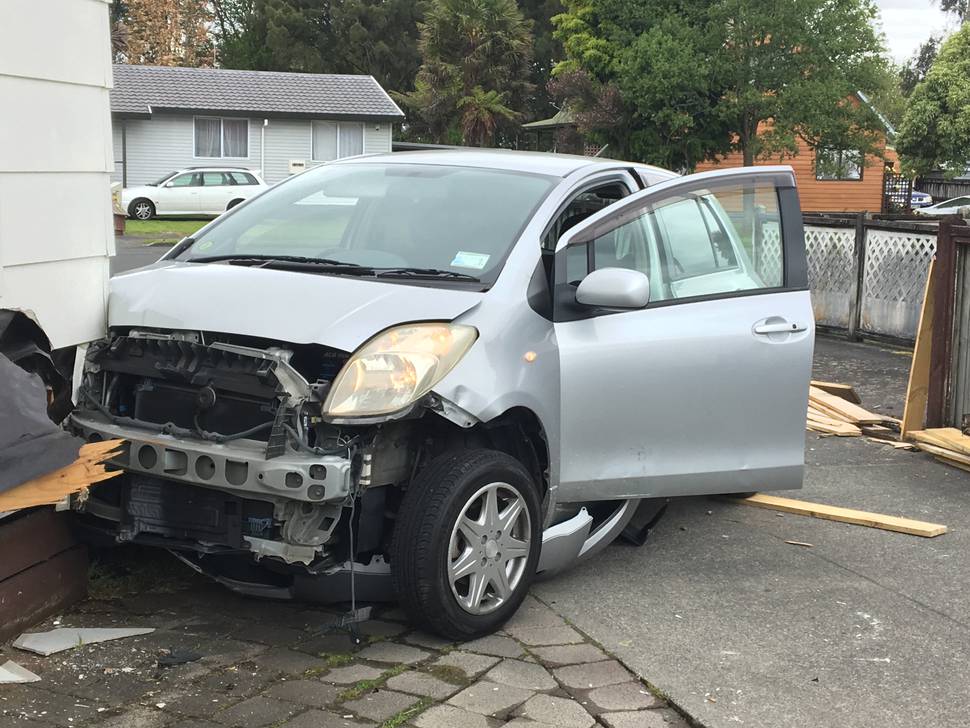 Hamilton Police Sergeant Geoff Blow said the woman lived down a right-of-way driveway in the Nawton cul-de-sac and had been returning home when the accident happened.
"She's lost control and gone into the side of the house. She had minor injuries and has gone to hospital for observation."
Police were investigating the cause of the crash which left the front of the car extensively damaged. It had to be towed from the scene.