Less than a year after Philippa Bennett was seriously injured in a car crash, she will line up for a race through a forest that helped inspire her recovery.
Miss Bennett said she was "lucky to survive" after the van she was in with three colleagues was involved in a collision at the Whakatane turnoff (intersection of SH30 and SH33) in January.
The former raft guide, who was sitting in the passenger's side, suffered an agonising break to her right femur, severe whip lash and several broken fingers.
She spent a week in hospital, followed by a crippling eight weeks on crutches - having to move from Auckland back to her local family home with parents Peter and Linda.
The former snow boarding instructor struggled to cope with her new disability and said she even found it difficult looking out the window - watching people walking around outside whilst she felt "caged" and "trapped" inside.
"Everything that happened in the crash is a blur thankfully but the period of recovery has been one of the hardest times in my life," she said.
"I have never been disabled before and the whole experience was a huge shock. I was in an incredible amount of pain coming out of hospital. I couldn't sleep or do anything really. Thankfully my family was there to help though- otherwise I wouldn't have coped.
"I didn't even like looking outside because I could see everyone walking freely around while I was stuck inside."
But after finally shedding her crutches, the usually fit and active woman was determined to make full use of her legs again.
This Saturday Miss Bennett will stride out in the 16km Tikitapu Trail Run distance - part of the Tarawera Trail Marathon & 50km event.
Miss Bennett, who affiliates with local iwi Ngati Whakaue and Ngati Pikiao, said she was inspired to sign up to the race after spending time in the Whakarewarewa Forest - part of the race route on the weekend.
"This place is close to my heart. I wanted to get out and about after my injury and the forest was the perfect place. Just being in Rotorua really helped my recovery and inspired me," she said.
"It was a big moment for me when I had my first 'jog' around June. To be honest it was bittersweet for me because although I appreciated being out and about, I had to walk and sit down a lot.
"I really wanted to get fit again and so when I saw that the Tarawera Trail had shorter distances it was the perfect opportunity for me."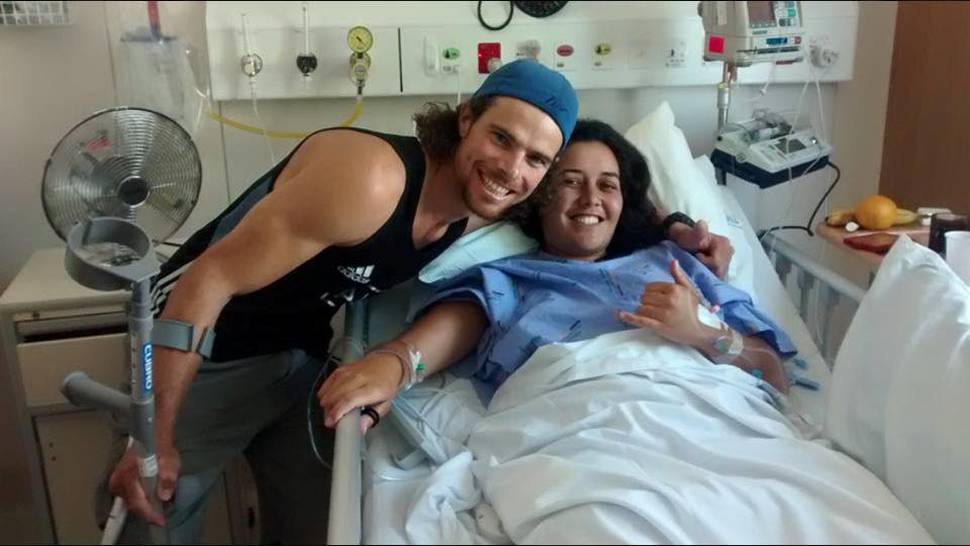 Miss Bennett, who is currently finishing her first year exams for her Bachelor of Science degree at Massey University in Auckland, said she was looking forward to Saturday's race and had set the target of "crossing the finish line".
"The crash was life-changing. If it hadn't have happened I probably wouldn't have entered the event," she said.
"So in a weird way I can take a lot of positives from it. I even find that if I'm tired when I'm out training I actually appreciate it.
"I just want to finish the race and have a smile on my face. I can't wait for Saturday."
Race entries close on Thursday. To enter or for more information visit www.taraweramarathon.co.nz. Watch Tarawera Trail video here: