A Kiwi expedition to the far-flung Kermadec Islands has put scientists up close with some of the ocean's most fascinating residents.
The most recent find in the collaborative research trip to the island group, more than 1000km north-east of New Zealand, was an intriguing creature sometimes called a sea dragon or sea swallow.
The bright blue nudibranch, scientific name Glaucus sp, was caught in a net that was being towed near Macauley Island to collect creatures that live at the surface of the ocean, providing food sources for seabirds, fishes and other animals.
They float in the surface tension of the ocean using their webbed appendages to increase surface area, travel around with the currents and winds, and can occasionally wash up on mainland beaches.
With upward-facing mouths, they feed on other animals such as the Portuguese man-o'-war and bluebottle jellyfish, and store the stinging cells from the jellyfish into their bodies.
"These specialised frilly blue nudibranchs spend their life living on the surface of the ocean and form part of the plankton called the neuston," the expedition team wrote in a blog post.
The blue and white colour was part of their camouflage, with their silvery white bellies preventing predators below from seeing them against the backdrop of the sea surface.
Other interesting specimens the expedition has come upon include a red velvet whale fish, an enormous angler fish and a breaching humpback whale.
One highlight was releasing a hawksbill turtle named Koha at Raoul Island, after it had been nursed back to health by Kelly Tarlton's staff.
The 20-day voyage is a collaboration between Te Papa, the Pew Foundation, Auckland Museum, Kelly Tarlton's, Department of Conservation, Auckland and Massey Universities and the National Institute of Water and Atmosphere (Niwa).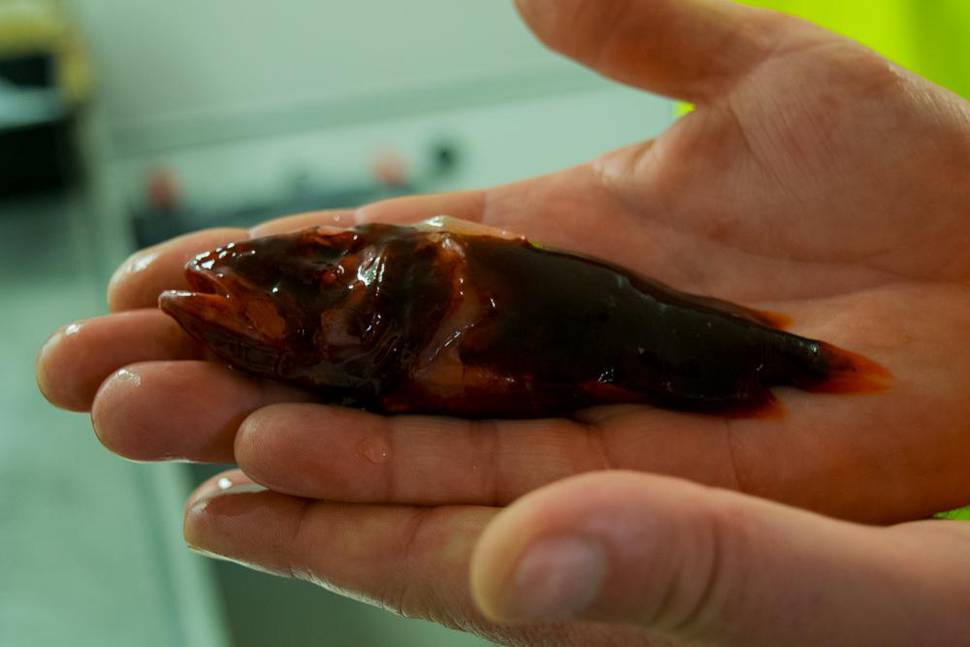 The researchers - sampling at depths between 50m and 3000m deep on the eastern flank of the Kermadec Ridge - want to learn more about the habitats and diversity of the region, especially in the deeper waters where little work has been undertaken.
Their work would also extend knowledge of how marine mammal populations use the area, and ultimately boost the understanding of the region's biodiversity and ecosystem structure.
Tom Trnski of Auckland Museum, said Auckland Museum has a 120 year history with the Kermadecs and the most comprehensive biological collection from the Kermadecs in the world.
"The Kermadec Rangitahua Ocean Sanctuary contributes a valuable baseline to global scientific research and we will be keeping people around the world up to date with our findings via daily blog updates."