Little Isabella Dawson was three days old when she had her first round of chemotherapy.
Born with acute lymphoblastic leukaemia (ALL), a rare form of cancer affecting only 700 people worldwide, she was given odds of less than ten per cent survival.
Unlike most sufferers of ALL, who have one faulty gene, Isabella has two, making her cancer harder to treat.
In August, Isabella defied the odds by celebrating her first birthday.
"It was such a big day for the doctors and the nurses to get her to that stage," her mum Cindy Dawson said of the milestone.
"Words can't express it, I was so emotional.
"I was so happy, so everything, it was just crazy."
Isabella has had nearly 2000 procedures in her short life, including 67 rounds of chemo, radiation, and two bone marrow transplants.
Recently Isabella underwent her second transplant and is recovering in Auckland City Hospital's bone marrow unit.
Dawson said her "wee warrior" had a hard start to life, but Isabella's resilience inspired and astounded her.
"She's amazing, she has so many facial expressions and she's so nosey - all the nurses call her nosey.
"And she loves books, she's going to be so smart. Everyone who meets her falls in love with her."
Dawson, a single mum, says she's "barely touched the ground" since Isabella was born.
Her daughter's life has been spent for the most part in hospital units, and at times in isolation.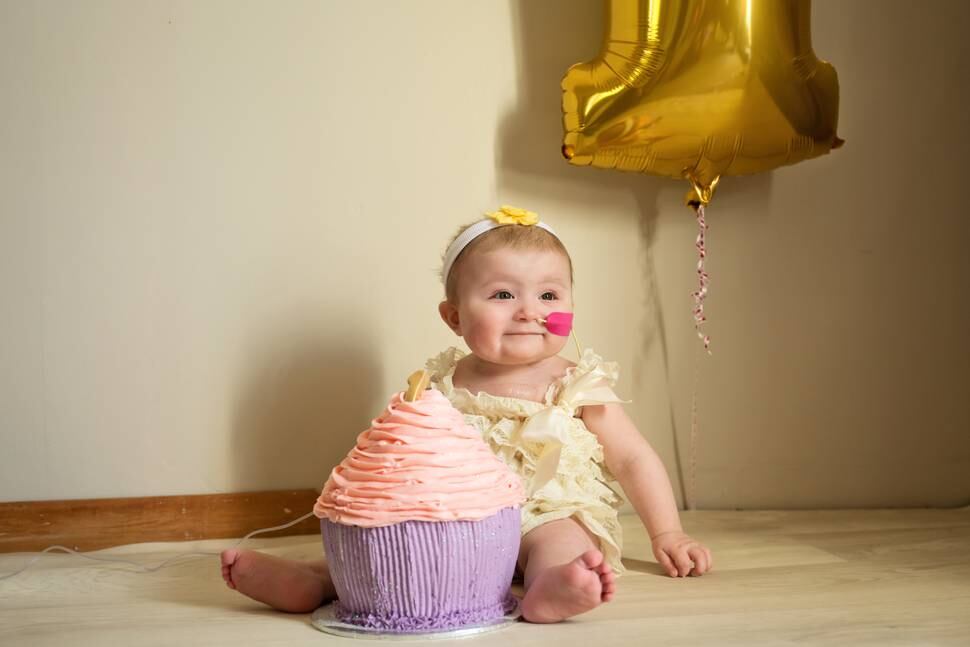 "From day one I haven't been separated from her," Dawson said.
"I'm in isolation as well, I don't go anywhere. [Hospital staff] tell me to go for a walk outside it's like 'yeah right', I'm not leaving my baby. Every moment is so precious."
Dawson has a 12-year-old son, Mannix, who is living with her sister, and he hasn't been able to come and see his baby sister since her transplant because her immune system is so compromised.
"It's just so hard ... he's right at that vulnerable stage and even he can't come and visit," Dawson said.
There have been a lot of sleepless nights for Dawson since Isabella's transplant in October, and at the moment it's a waiting game to see if the transplanted stem cells will take.
If they don't, there are no other options left for Isabella to fight the leukaemia.
"I'm really hopeful this is going to work and we can go home and do some normal things, just have a baby in the house," Dawson said.
She's said goodbye to her daughter more than once, but Isabella is still here, something Dawson said made her "so proud".
"It's been a big journey for her.
"My dad calls her a warrior, I'm like 'she's so little' - that's where the wee comes from."
Dawson didn't expect to have a sick baby, and had to sell her house in Helensville to move in with her father to be nearer to the hospital.
Her sister helps look after Mannix, but Dawson can't work while she's with Isabella in isolation.
Isabella's father is not part of their lives.
To help make ends meet a friend set up a donation page without Dawson's knowledge.
"I don't really talk about it much. When Amy put the Givealittle page I was quite blown away."
To help support the Dawson family, you can make a donation through Givealittle here.