Colliding sea breezes delivered a stormy day for parts of the upper North Island yesterday, with thunderstorms rumbling through much of the afternoon and hailstones the size of 20c pieces reported in parts of Auckland.
WeatherWatch head analyst Philip Duncan said Te Atatu Peninsula was pelted with hailstones about the size of large peas at 1pm.
​Similar weather conditions were reported in isolated areas further west, such as the Waitakere Ranges and Helensville.
Whenuapai residents also reported thundery downpours and black clouds were looming over South Auckland by mid-afternoon.
MetService meteorologist Mariken Vanlaanen said there were 62 lightning strikes over Auckland yesterday, the majority of which occurred in the city's south.
There had been heavy showers throughout the city, but the downtown and the central suburbs escaped the worst of the weather.
Northland also felt the storm's sting, with reports of heavy showers and hail in Whangarei and likely in others parts of the region, Vanlaanen said.
Both Vanlaanen and Duncan said sea breezes had brought in the wild weather.
It was drifting eastward as it developed, and changing every half hour, Duncan said.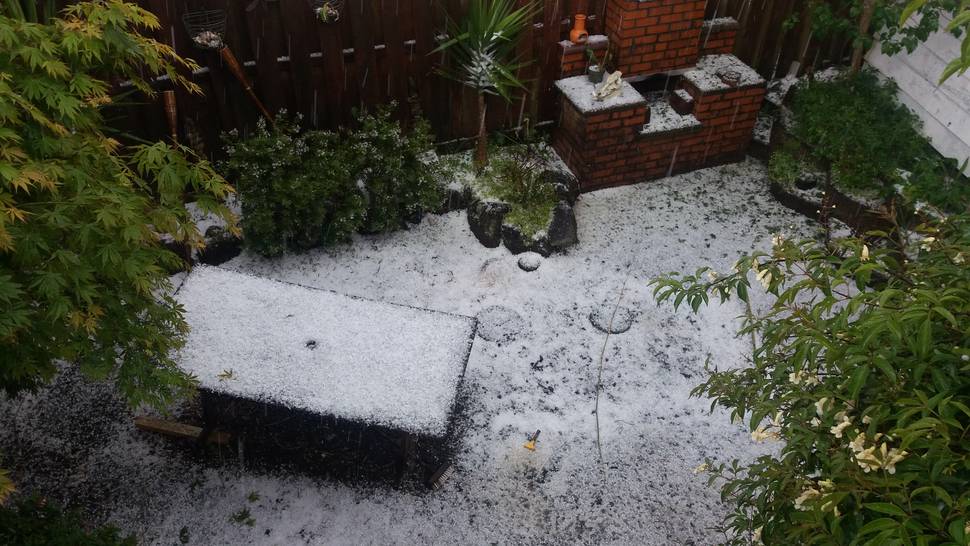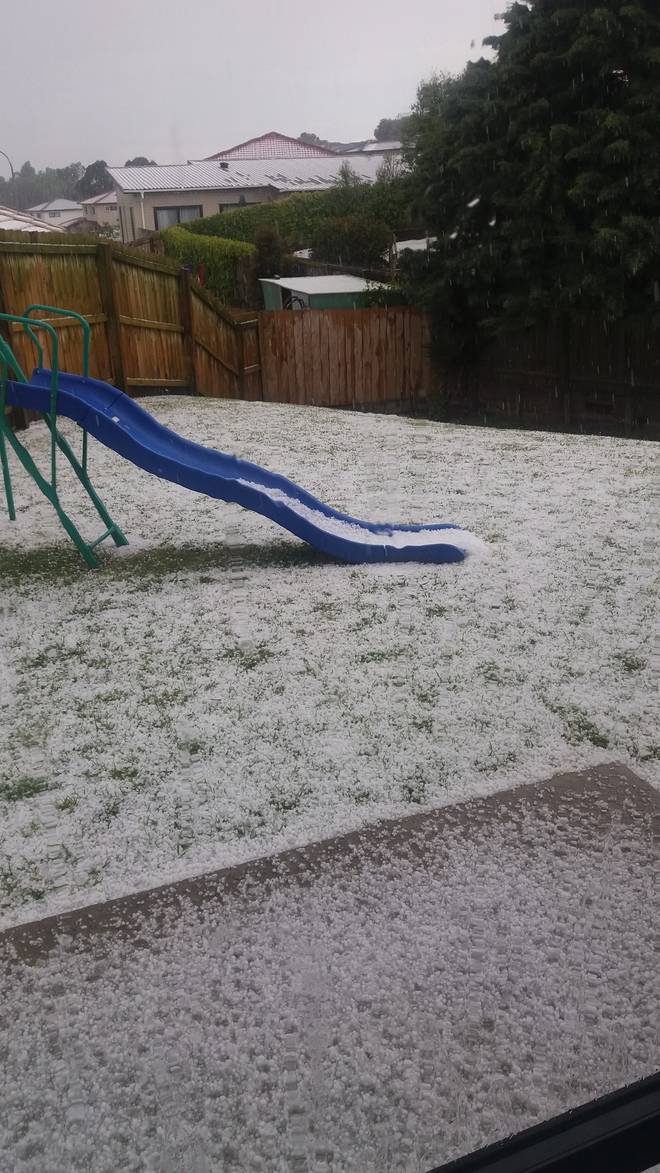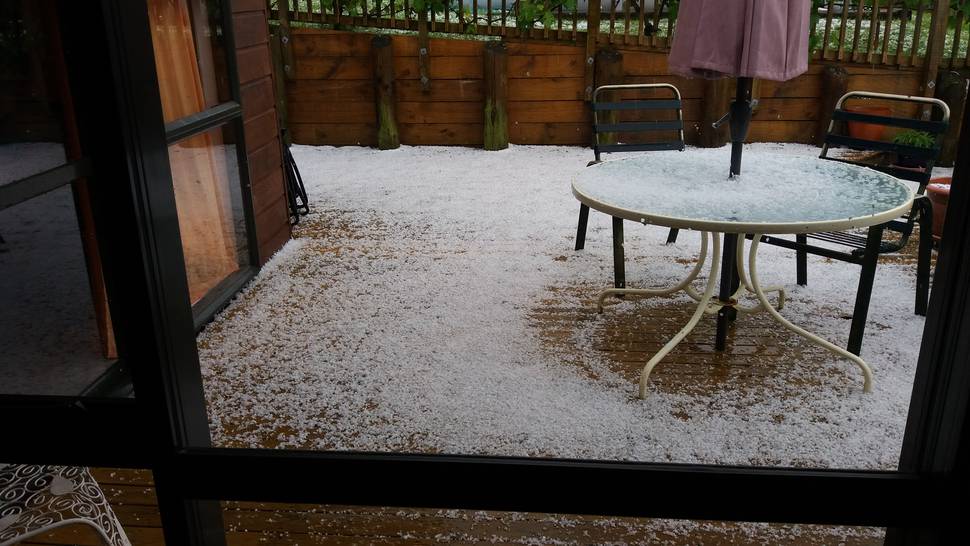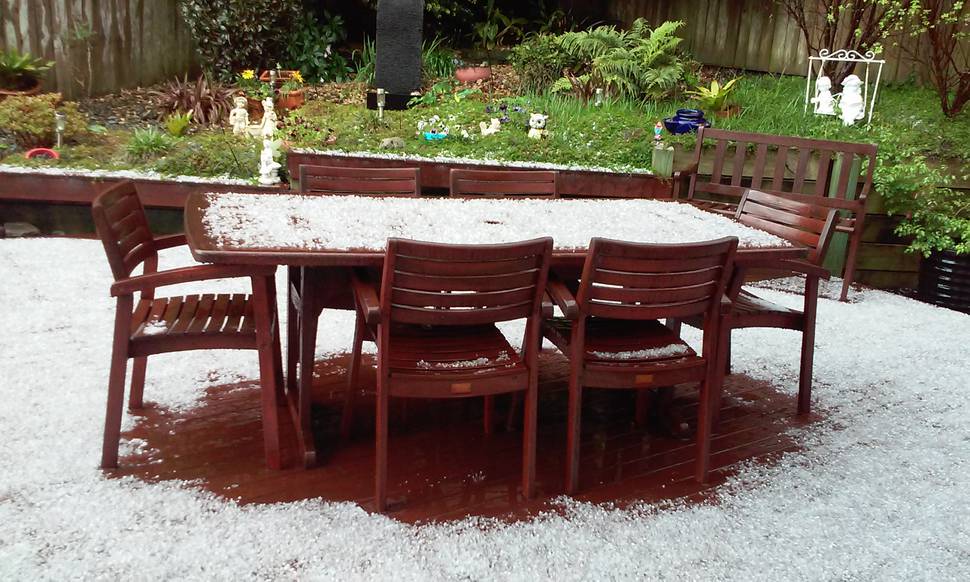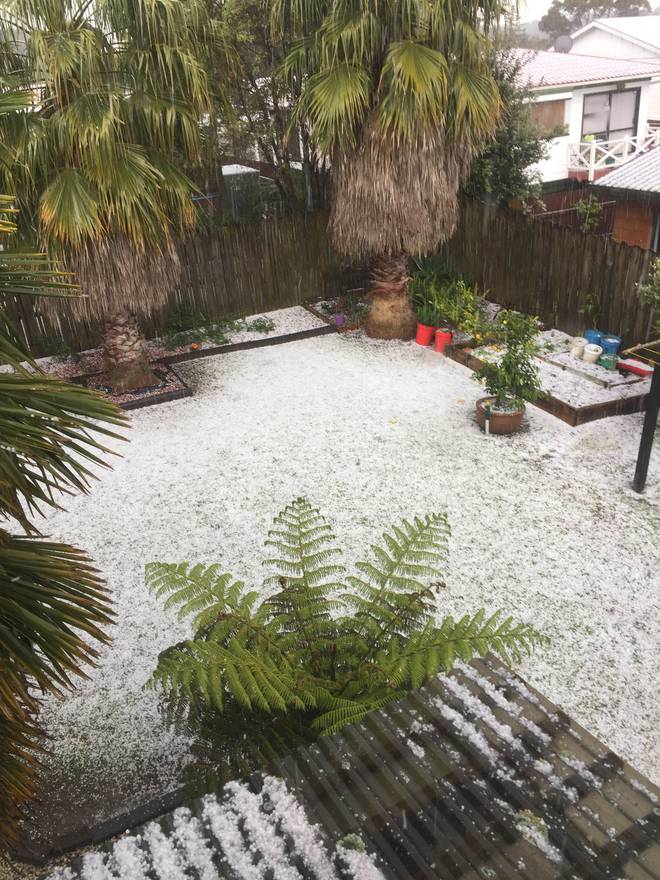 "These hail showers had been moving up the country since Friday. But this [shower] happened so quickly. ​"
Herald reader Tanya Lee Vranjes​ said the hail on Candia Rd in Swanson was so deep cars and trucks were sliding and she had to put her ute into 4WD.
But MetService meteorologist Georgina Griffiths said yesterday the thunderstorms and hail were not severe enough to trigger a warning.
"We're not concerned for flash flooding, the soil's too dry. It is an excellent example of 'sunshine and storms' in Auckland.
"Two sea breezes collide, and if the atmosphere is unstable, localised showers form, sometimes even thunderstorms. In between, the weather is fine; underneath these showers, localised heavy rain can fall."
Vanlaanen said today would be quite different, with a trough expected.
"Most places will deteriorate during the day, but it will generally be worse in the west. Most places start nice, most of the North Island and the east of the South Island, but then rain and showers will develop later."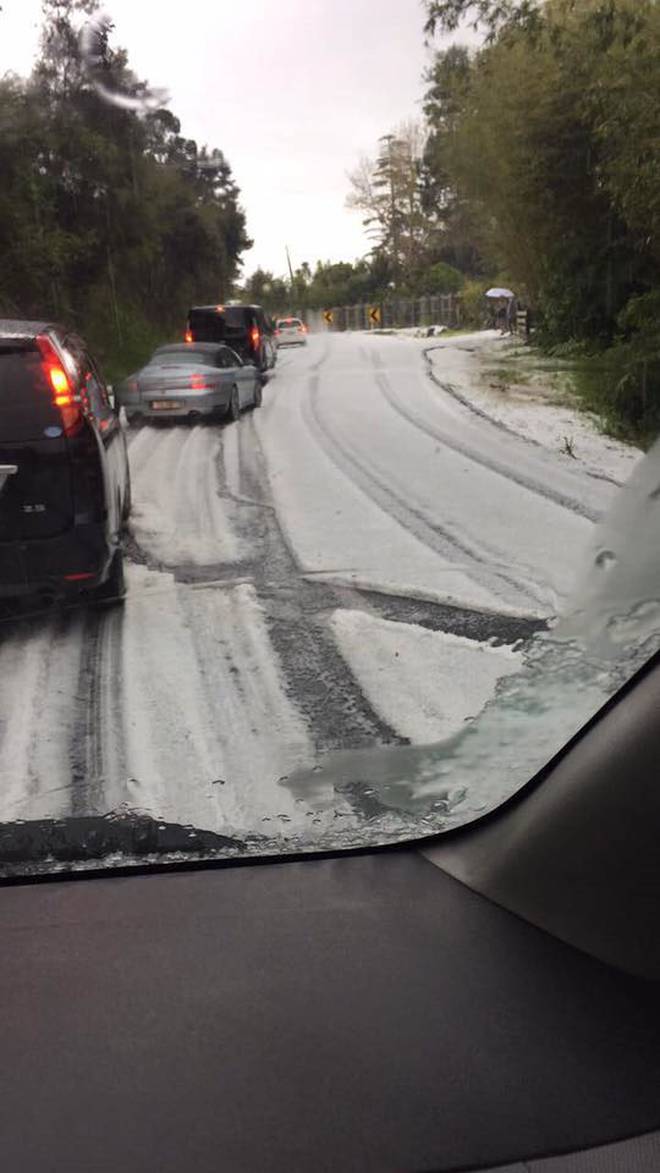 Another chilly night was also be expected overnight. Hamilton, Taupo and Masterton were expected to drop to 3C, 2C and 1C respectively, she said.
Christchurch was also expected be cold, with 5C expected while Auckland was expected drop to 9C, a few degrees below average for the time of year. Dunedin was expected to reach 8C and Wellington, 7C.
Daytime temperatures are looking more like their spring averages, though, with most places expected to reach the mid to high teens tomorrow.
Main centre forecasts today
Whangarei
Cloud increasing, few showers to rain evening. 19C.
Auckland
Cloud increasing, evening rain. 18C.
Hamilton
Cloud increasing, odd shower to rain evening. 18C.
Tauranga
Cloud increasing, few showers from afternoon. 17C.
Wellington
Fine, some high cloud. Few spots of evening rain. 15C.
Nelson
Rain and northerlies develop from afternoon. 15C.
Christchurch
High cloud develops late morning, patchy evening rain. 18C.
Dunedin
High cloud develops from morning, patchy rain from afternoon. 15C.
Queenstown
Cloudy, patchy rain afternoon and evening. 15C.