Life jackets should be worn when fishing from rocks, warns Water Safety New Zealand after a disturbing series of images showing someone being swept off their feet by a crashing wave.
Photographs taken at Muriwai Beach this month show one man narrowly escaping being swept into the sea at the powerful west coast beach. Knocked off his feet, the man is lucky to be helped to safety by an eagle-eyed fellow fisherman who spots the danger before it's too late.
Water Safety NZ chief executive Jonty Mills says the images are a stark reminder about the risks of rock fishing - a growing cause of safety concern on top of New Zealand's already poor drowning statistics.
"These photographs show how potentially dangerous and unpredictable rock fishing can be so people need to be aware of the conditions and make wise decisions," Mills said.
"We encourage all people rock fishing to wear life jackets or some kind of buoyancy jacket. Stay alert to the changing conditions, never fish alone and don't turn your back on the sea.
"It's an increasing concern as more people are participating in rock fishing, particularly in the Auckland region and often they're not familiar with the conditions."
The images were taken by Bryce Bedford who feared he was about to witness the man be swept out into the sea.
"The photographs show the guy completely knocked off his feet and actually going for a ride," Bedford said.
"I couldn't believe it, I thought I was about to watch something really bad. There's actually a sign on site saying be careful and warning people have died there."
Annual Water Safety NZ statistics show more 23 more people died in Kiwi waters last year than in 2014. There were 113 lives lost, a 26 per cent increase in deaths and well above the annual average over the previous five years of 103.
Mills says the majority of incidents would have been preventable, if only people followed basic guidelines.
"New Zealand has very high participation rates across a wide range of water-based activities. It's a big part of our culture and we want all New Zealanders to enjoy the water this summer," he said.
"We also want everyone to be aware of the risks and unpredictability and also know their own limits. Everyone should be able to come home to their families at the end of a day enjoying the water, whether it be the sea, a river, a lake or a pool.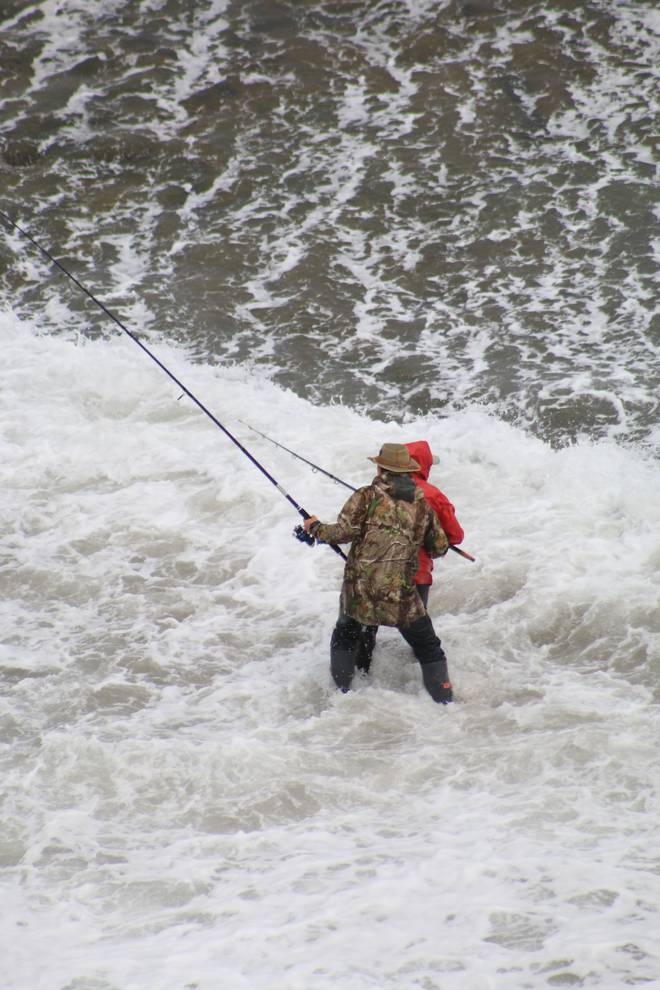 "We know from the research and data that most drownings are preventable and that's our focus - to get the messages through, whether it be wearing life jackets, supervising kids, not taking risks or swimming between the flags.
"We are running a summer campaign targeted at the highest risk group of younger males. The wider sector is also running campaigns targeting boaties and fisherman and the supervision of kids."