Two out of three ain't bad.
That's what Kiwis can expect from their Labour weekend weather, two good days and one average day, WeatherWatch head analyst Philip Duncan says.
A high is sandwiched between two bouts of inclement weather, the first due to blow through late tomorrow and the later to arrive overnight Tuesday.
"Everywhere is going to have a couple of really good days and one average one ... the weekend starts off with a slight southerly change, making for a chilly Saturday morning for some places ... there may be some frosts for sheltered inland areas around Northern Southland and Central Otago.
"Warmer weather returns during Sunday and Monday. As we say just about every single year, we usually have two settled days and one unsettled one for most regions, as is the nature of spring."
There was no standout location, but the Bay of Plenty and Taupo could clear to a nice weekend after downpours and thunderstorms cleared tomorrow night.
Canterbury could also be warm at times, he said.
Most places would be dry for much of the holiday weekend, with showers only likely around Gisborne or East Cape on Saturday and rain from Fiordland possibly rolling northwards into South Westland on Sunday.
High pressure would dominate the entire North Island on Sunday, Duncan said.
"Apart from cloudy areas, the day is calm and settled and dry and milder than Saturday was. In the South Island it's a fairly dry and settled day too, with northerly quarter winds developing in most regions and dry in the east."
By the end of the long weekend a low from the Tasman Sea is expected to move in and bring with it plenty of cloud across the country and rain or showers for northern and western regions of both islands.
The low had been expected to arrive on Monday, but it was now likely to roll through in the early hours of Tuesday, as Kiwis prepare to return to work and school, Duncan said.
"Monday looks cloudier as the day goes on across many areas, although Gisborne, East Cape and Hawke's Bay are likely to have some of the best weather on Monday."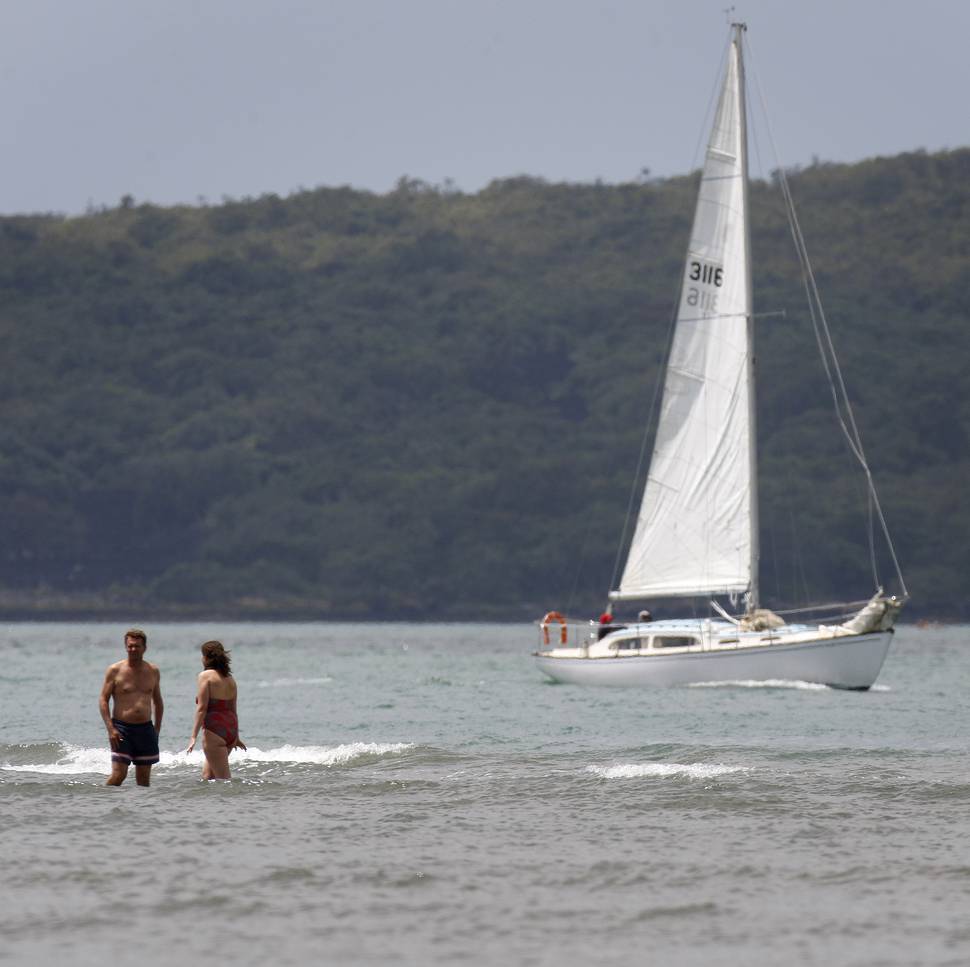 'Simple preparation can avoid potential disaster'
The Coastguard is also warning those planning water activities over Labour weekend to check their boats first.
Coastguard New Zealand chief executive Patrick Holmes said more than 200 people were helped as the Coastguard responded to 80 incidents over Labour weekend last year.
"It's always a busy time for Coastguard and we recommend skippers get boat engines serviced, check batteries, fuel lines, oil, propellers, water pumps and other hardware before heading out.
"On average, about 23 boaties die each year. This is far too many and some simple preparation before heading out can avoid potential disaster."
Finding accurate tide and marine weather forecast information before launching and having two separate waterproof communication devices on board is good practice.
There should also be a correctly fitting lifejacket on board for every person.
More information, including on changes to VHF channels, can be found
here.
WHANGAREI
Saturday: Showers clearing, becoming fine. 18C
Sunday: Mainly fine. 20C
Monday: Cloud increasing. 19C
AUCKLAND
Saturday: Showers clearing, becoming fine. 17C
Sunday: Mainly fine. 19C
Monday: Cloud increasing. 19C
HAMILTON
Saturday: Odd early shower, then fine. 19C
Sunday: Mostly fine. 20C
Monday: Cloud increasing. 20C
TAURANGA
Saturday: Early shower clearing, then fine. 19C
Sunday: Mainly fine. 20C
Monday: Cloud increasing. 19C
TAUPO
Saturday: Odd early shower, then fine. 16C
Sunday: Mainly fine. 19C
Monday: Cloud increasing. 19C
WELLINGTON
Saturday: Showers clearing, fine breaks. 14C
Sunday: Mainly fine. 14C
Monday: Cloud increasing, showers developing. 17C
NELSON
Saturday: Fine. 16C
Sunday: Increasing high cloud. 17C
Monday: Rain developing. 17C
CHRISTCHURCH
Saturday: Fine, with morning frosts. 15C
Sunday: Cloud periods. 15C
Monday: High cloud. 18C
DUNEDIN
Saturday: Fine. 18C
Sunday: Cloudy periods. 14C
Monday: High cloud, spot of rain later. 15C