Gable Tostee is out on what could be his last weekend as a free man with the jury in his murder trial set to begin deliberations.
The 30-year-old is on trial in the Brisbane Supreme Court after pleading not guilty to the murder of New Zealand tourist Warriena Wright, who fell to her death in the early hours of August 8, 2014.
It is not alleged Tostee threw or pushed Wright but that he intimidated her so greatly, she felt the only way to escape was to climb down from the balcony of his 14th floor Surfers Paradise apartment.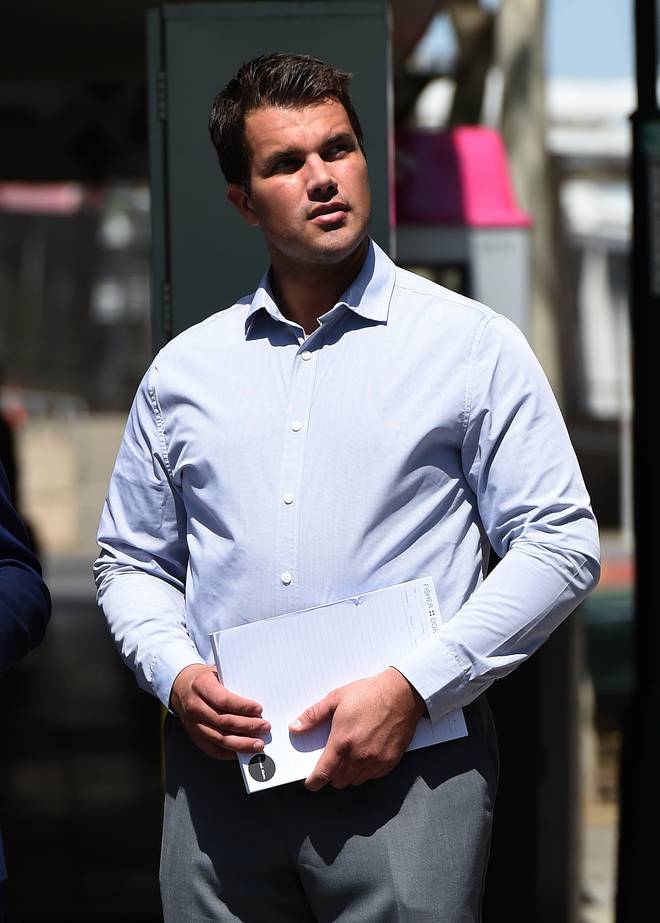 The court has heard the 26-year-old attacked Tostee with rocks in his own home, where they had spent the past few hours drinking and having sex after meeting on dating app Tinder.
An audio recording Tostee made on his mobile phone captured sounds of the physical struggle between the pair and Wright's eventual death.
Prosecutor Glen Cash argued in his closing submissions on Friday the "tall and muscular" Tostee dominated and taunted the "slight and petite" Wright as he held her down on the ground with his body weight.
Cash said Tostee then choked the terrified Wright for up to 45 seconds before locking her out on the balcony, cutting off her only means of escape.
But defence barrister Saul Holt QC disputed the prosecution's claim Tostee choked Wright, who had been "massively drunk" and "out of control" that night.
Holt said Tostee was patient, even gentlemanly, towards the erratic Wright in the lead up to the struggle and de-escalated the situation by locking her on the balcony.
He said it was not foreseeable Wright would climb over the railing in darkness to certain death just seconds later but that showed how irrational she was.
Justice John Byrne will on Monday resume his directions to the jury, who will then commence deliberating a verdict.
-AAP