The final moments of New Zealand tourist Warriena Wright will continue to be heard by the jury in the murder trial of Gable Tostee.
Tostee, 30, has pleaded not guilty in the Brisbane Supreme Court to murdering Wright in the early hours of August 8, 2014.
An audio recording Tostee took with his phone capturing the lead up to and eventual death of Wright will continue to be played to the jury on Tuesday.
Prosecutor Glen Cash on Monday alleged in his opening address Tostee did not throw or push the 26-year-old to her death.
Instead, the crown alleges he intimidated and threatened her so severely she felt the only way to escape was to try to climb down from his locked balcony.
In excerpts already played to the jury, Wright can be heard saying she wanted to leave a number of times but the two continued to talk and drink.
Despite most of their discussion remaining jovial, at one point Wright threatened to call police while Tostee accused her of beating him for no reason.
"Are you going to f***ing untie me because I will f***ing destroy your jaw," Wright says.
"I should have never given you so much to drink," Tostee later remarks.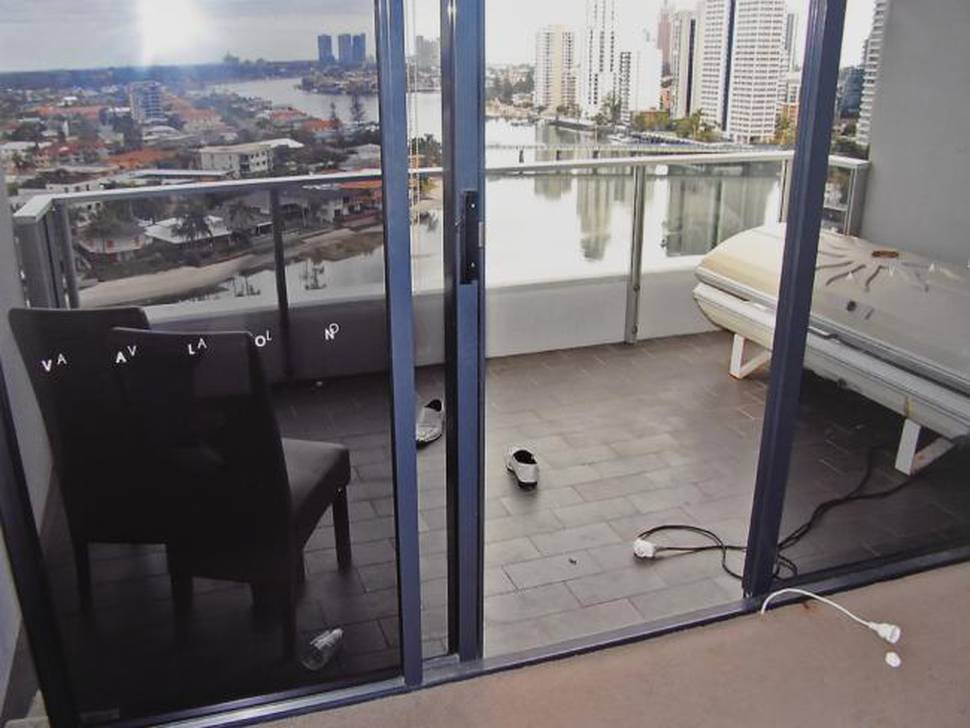 Wright's mother Beth broke down as Cash described how her daughter was allegedly choked as Tostee restrained her.
"You're lucky I haven't chucked you off my balcony you God damn psycho b****," Tostee told Wright.
Gabriele Collyer-Wiedner, who lived in the unit directly below Tostee's, said she was woken at about 2am to the sound of furniture banging when she looked out onto her balcony and saw Ms Wright's feet pointing at her.
"Legs came down and dangled in the air," she recalled.
"I froze there, then the body fell on my balcony railing."
Wright fell 14 floors to the driveway below where her body was found by first responders.
The trial before Justice John Byrne is expected to take up to seven days.
- AAP