A 23-year-old Whanganui man suffered chest and abdominal injuries after his 4WD plunged off Parihauhau Rd down a cliff at about 7.15 on Saturday morning.
Parihauhau Rd resident Annie Kristinsson's son Thorstein Bjornsson took photos of the accident while her husband helped fire and ambulance staff carry the man, who had not been wearing a seatbelt, up the hill to the ambulance.
St John Ambulance manager John Stretton said the man was taken to Whanganui Hospital.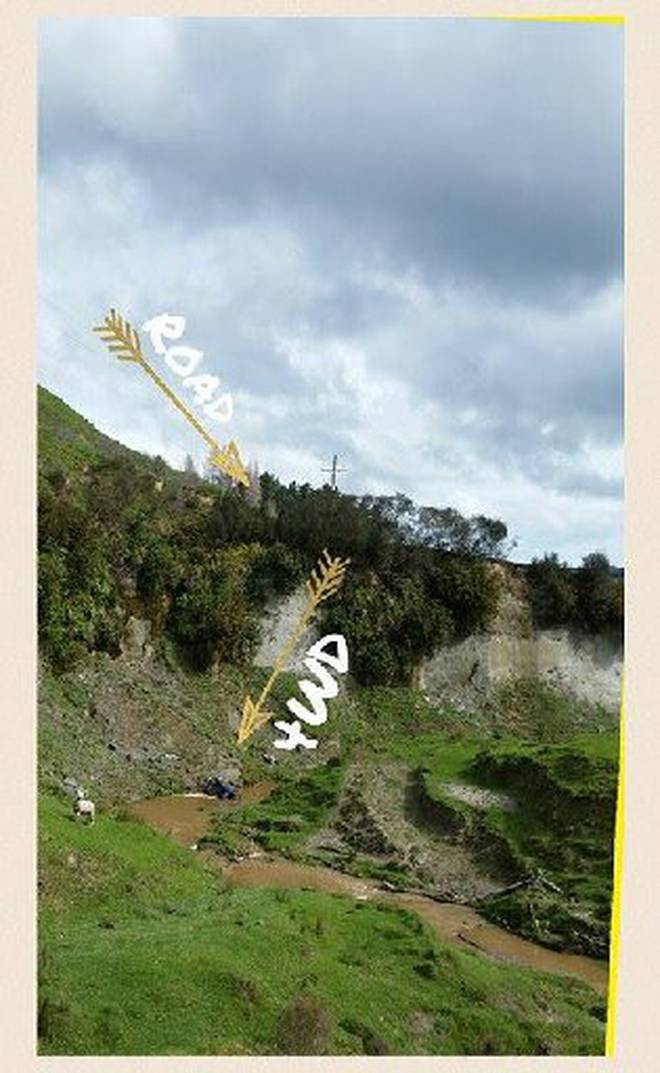 Three fire appliances from Whanganui attended the accident.
Ms Kristinsson said she believed the man was a foreman for a Whanganui logging company.
"He survived that long fall."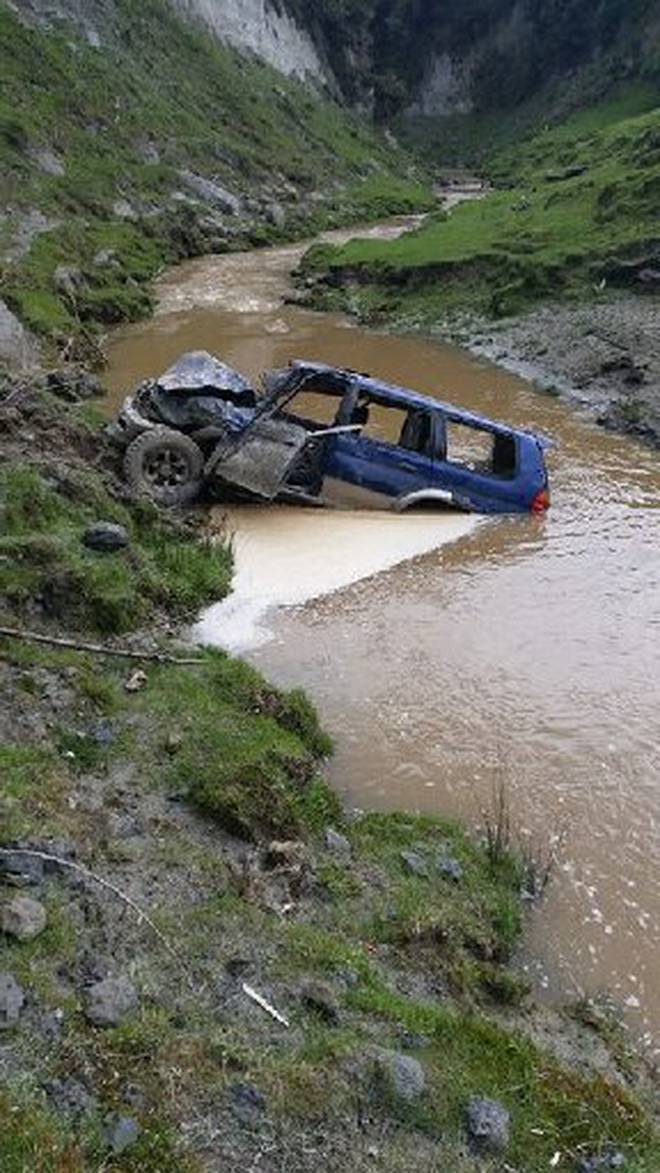 Craig Gardiner of the Whanganui Fire service said the man was "one lucky bloke".
"To fall down a bank like that with no seatbelt and survive was amazing."