A police hunt continues in Northland for a person seen running away from a vehicle carrying what witnesses believe was a firearm.
A large police team converged on the Whangarei suburb of Otangarei and launched a homicide investigation yesterday after the death of a 25-year-old man.
The man was found dead in the driver's seat of a white-coloured Mitsubishi vehicle parked on the side of William Jones Dr, near the entrance to Fishbone Park after reports of gunshots were made about 11pm on Tuesday.
Police originally released the dead man's age as 34.
Officers door-knocking in the neighbourhood spoke to witnesses who saw a person running away with what seemed to be a firearm.
The person is described as being of medium build, 170cm to 180cm tall and wearing a black hoodie with light-coloured track pants.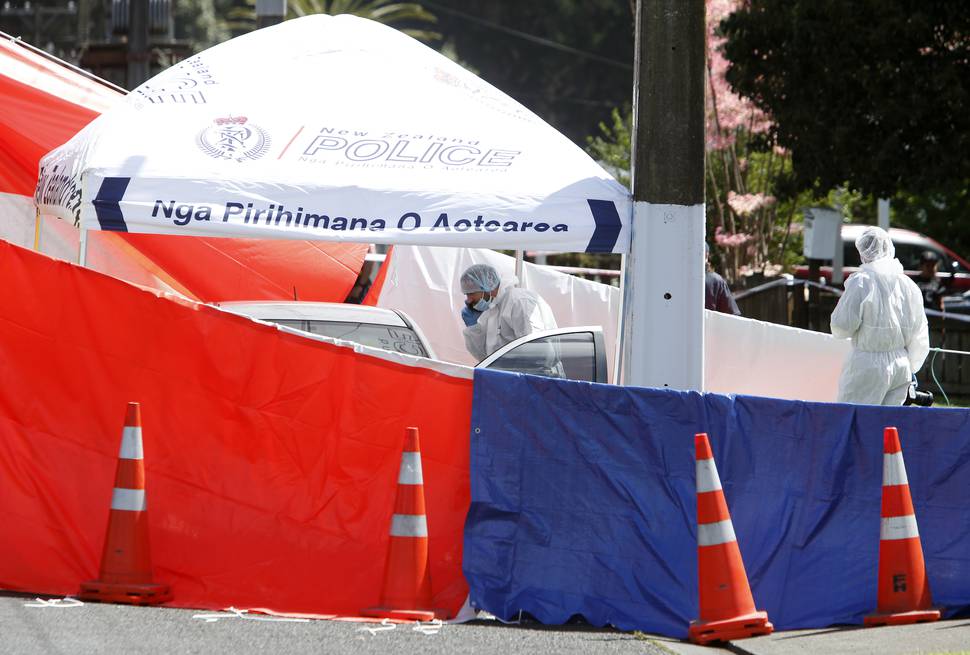 Detective Inspector Kevin Burke said police had not identified the person or located the firearm during searches of the area.
Mr Burke assured members of the Otangarei and wider Whangarei community that there were a number of staff working on the investigation.
"We have no information to suggest that there is any ongoing risk to members of the public, however identifying and locating the person or persons involved in this incident is our number one priority."
Forensic experts from ESR have travelled from Auckland and are undertaking a scene examination which was expected to be completed late yesterday.
The body will then be removed from the scene and taken to Auckland where a post-mortem is expected to be carried out today.
"We are still working to establish the circumstances surrounding this incident and the events leading up to it," Detective Inspector Kevin Burke said.
"A scene examination is under way and is expected to take some time. Once this is completed the body will be removed from the scene and a post-mortem carried out."
Formal identification of the deceased man was yet to take place, however police believe they know who he is.
A section of William Jones Dr remained under close police watch yesterday with officers armed with guns patrolling the cordons.
The car came under close inspection by a police forensics team before it was removed. A few properties along William Jones Dr also had police tape around them.
There were plenty of people standing around watching the intense police activity.
One man told the Northern Advocate he had heard the gunshots but thought nothing of it.
"We thought it was just normal really and didn't pay too much attention," he said.
It was when he was walking down the road to a friend's house that he saw the door of the white car open and a woman at the car.
"Then she got dragged back by her son. Then all the cops started showing up. Someone was yelling 'keep away, the guy with a gun is still there'."
He speculated it was a drug deal that went wrong. He was worried it could be his cousin.
Shortly after the gunshots a Whangarei woman posted on Facebook, describing what happened outside her house.
"The guy has died and still in the driver seat of the car while the police is out on the street trying to find this guy," she said shortly after 11pm.
She said her mother had gone to see if the man was still breathing.
Her mother opened the car door and was on the phone to ambulance who were telling her to pull the man out of the car.
Her mother started crying and said: "He's over, you can't do anything."
She said there was no way she was going near the car and rang police.
"I got the creeps, the guy who shot him was staring at us from up the road. The neighbour's like 'that's him' and ran in their house," she said.
She said her mother was going to do CPR on the man until she got a closer look at him and that's when her brother and father took her inside.
"It's a pretty flash white car - didn't even know the car was still running till mum the scary lady pulled the keys out," she added.
If you have any information that can help police contact the Whangarei Police Station on 09 430 4500 or anonmyously on 0800 555 111.