A 60-year-old woman who was fatally stabbed in Otorohanga had only just become a grandmother, a family friend says.
Friend Robert Prescott said the woman and her husband, who is in a critical condition in hospital with knife wounds, recently became grandparents for the first time.
The man being hunted for the attacks, understood to be their son, was believed to be in a dark place at the time.
TVNZ 1 reported 34-year-old Ross Bremner was in a dark place and his parents were fearful of what he might do.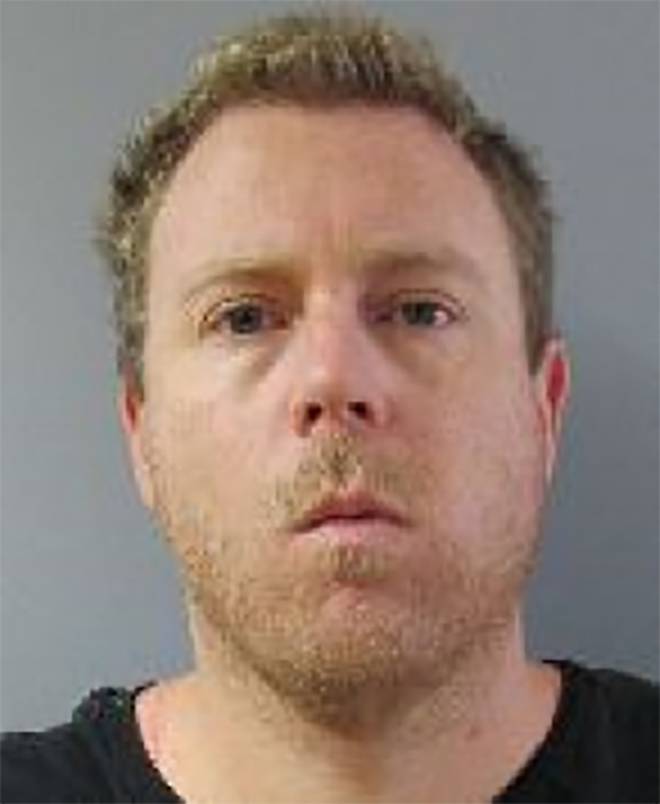 His mother's body was removed from the Cruden Ave home yesterday afternoon, and the cordons have been scaled back.
A post-mortem will be carried out on the body at Auckland Hospital today.

The cordons will remain in place until the scene examination has been completed at the address, police said.
A manhunt is under way for Bremner and police are urging anyone with sightings to call 111.
Bremner was being treated by mental health and addiction services at the time of the attacks, the Herald has confirmed.
"Waikato DHB can confirm that Ross Bremner is a client of our Mental Health and Addiction Services," spokeswoman Lydia Aydon said.
"He last had a period of inpatient care in 2013 and has been living in the community for the last three years."
The Herald understands the victims are Bremner's parents, but police refused to be drawn on the relationship during a press conference in Hamilton yesterday. Acting Waikato crime manager Detective Senior Sergeant Mark Greene did confirm Bremner lived at the house where the attacks happened.
Property records show the address is owned by Keith Bremner, believed to be his father. Occupants listed are Ross and Keith Bremner, Clare Bremner - believed to be Ross' mother who was fatally wounded - and Kylie Bremner.
Prescott said he went to school with Clare and her family.
"She's lovely, she's really friendly, and she's a real honest, straight-up person. So is her husband. He was a real genuine sort of person.
"It's really hard."
Prescott said the couple "loved the community, loved their family".
Ross Bremner went to school with Prescott's children and was briefly in a band with his son, but Prescott did not know much about him and was unaware of his mental health issues.
Greene said he wanted to send a message to Ross Bremner.

"Ross, we really need to talk to you. We want to resolve it as early as possible. We would like you to call into whatever local police station you're near, talk to your local police, advise who you are, and we'll take it from there."
Bremner was "sufficiently linked" to the property where the attacks happened, Greene said. However, it was too early to confirm his relationship to the victims.
Greene said: "If he's listening or watching any of this I would urge him to make contact with the police."
When asked if Bremner was known to the police, Green said: "I don't want to confirm those details."
He said it was too early to know yet what state Bremner was in.
"It's too early to tell. It's my first encounter with the man. We simply don't know the full extent of his history."
Police were notified of the attacks by a neighbour who could "see and hear things occurring", Greene said.
Police believe there was a "very low risk" to the public while Bremner was still at large.
"We're taking every step we can to locate Ross. We think there's a very low risk out there. We're making every effort to find Ross and to resolve that."
The Otorohanga area had been intensively searched, and during the conference Greene said Bremner could now "be anywhere".
Bremner might be using a silver Holden Vectra, but Greene said this was only one possibility. The car, which is a 2003 model, has the registration number BGP561.
The injured man has been described as a lovely man, a hard-working former farmer with a great sense of humour who was well known in the tight-knit town.
An Otorohanga resident said he was often telling jokes, was very friendly and would always help other people.
"He was a really nice man. I just can't believe this. It's terrible, a tragedy."
One former resident said he was devastated by the news and that the man kept a watch on stock for him from time to time.
He said he was a happy person and a good singer who was often singing karaoke at local pubs.
Residents of the small, residential street woke to a large police cordon with a large sheet protecting part of the front of one house.
"We want to send a message to the community that police have taken steps to ensure all is being done to keep people safe while we investigate this matter," said Greene.
This morning one resident on the street said the house at the focus of the police investigation had been lived in by the same family for 20 years.
"It's a little bit of a sad situation," said the man.
He described the couple who lived in the house with their children as "very nice" and while he didn't know them well said they were the sort of neighbourhood friends you would share a glass of wine with at Christmas time.
He said this morning a deck leading to the front of the house was being protected from the rain.
"From what I understand it's covering a bit of the front part of the house where there's a deck with stairs coming down to the front," he said.
Police were stationed at either end of the street, with one police car at the top and two at the bottom outside the home.
The local resident said he did not hear anything last night but looked out his window to see a large number of emergency service vehicles including a fire truck parked in his street.
"I was totally unaware what was going on and then I looked out the window and there were all these cars. I thought it was a party.
"Then I saw a fire truck come up, then after that marked police cars and other vehicles."