The father of the superyacht worker whose body was found on the seabed off Cannes in southern France has spoken about the "horrendous pain" of losing a second son to the sea.
Russell Cochrane and Wendy Helms, owners of Cathedral Cove Dive and Snorkel in the Coromandel, returned from France four days ago with their youngest son Rhys.
The 24-year-old was a deckhand on the luxurious superyacht Meamina. He went missing after going swimming alone around the 59-metre boat on August 30.
Twenty years ago Russell's eldest son Jamie, a navy officer, drowned after a midnight swim at Devonport.
"The sea has been especially cruel to us," he said this week from the family home in Hahei.
"Our house has a view of the sea, we live in it all summer and now it's bloody claimed two of my sons. It's not fair is it?"
Russell, a professional diver, said he received "one of those phone calls every parent dreads" from the Meamina's captain, concerned Rhys had not shown up for his shift.
Russell, Wendy and their 26-year-old son Josh flew to France the next day.
"The Gendarmerie [French police] organised a search for the first two days, but when we arrived the guys on the boat organised a private search.
"They found Rhys on the bottom of the sea on the third day. We were relieved he was found because the other alternative was we would never find him. That would have been just shocking, we are just pleased we could bring him home."
A coroner's inquest in France this week confirmed drowning as the cause of death.
Born in Cairns, Rhys spent an idyllic childhood in the Coromandel with his brothers Jamie, Ryan and Josh, and sister Shanna.
"He loved surfing and diving - he was very, very cheeky, funny and adventurous," said Russell.
Rhys boarded at Auckland Grammar where he excelled at rugby. He moved to Queenstown to study and earned a diploma in adventure tourism.
Four years ago Rhys and Russell saved an orca which was caught in a crayfish pot off the Coromandel Peninsula.
Rhys filmed the rescue and the pair made national headlines after the video emerged online.
With his sailing and diving skills, Rhys was snapped up when he applied in 2014 for a job on the superyacht Athena, previously owned by American billionaire Jim Clark, founder of Netscape.
He mingled with the jet set and members of the British royal family but his heart was in Hahei.
Russell said his "down-to-earth son with a free spirit" grew tired of the "false lifestyles of all the guys with millions". He missed being at home with his family, especially Josh. "He was his best mate," said Russell.
Rhys, Ryan and Josh sailed up to the Kermadecs and onto Fiji on the schooner Windborne in May. "Josh was thrilled he had that experience - he will treasure that memory forever," said Russell.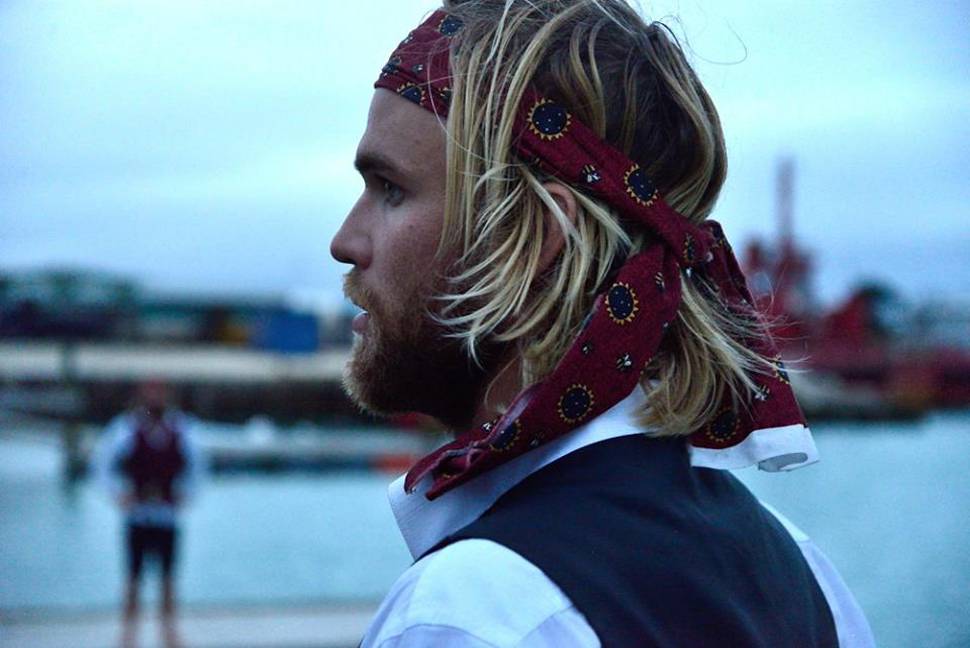 The brothers had made plans to buy some land at Hot Water Beach they'd "fallen in love with".
Rhys needed money so "reluctantly" returned to superyachts, this time the salubrious Meamina.
"All Rhys was doing was working there to make enough money to buy this section with his brothers, then he was coming home for good," said Russell.
Rhys' brothers are still hoping to buy the land with its "amazing" sea views. "This will remind them of Rhys."
The weeks since flying to France have been a blur for the family but they are relieved to have their son home. He will be farewelled in Hahei today and cremated in Auckland later.
More than 500 people are expected at the funeral, including mourners from as far as Canada. A wake will be held at the Hahei campground - fittingly right next to the beach.
Russell said the family will scatter Rhys' ashes over the places he loved.
"We will miss his free spirit - he touched a lot of hearts. I've been through this twice now. It's really sad you know, but both my boys wouldn't want us moping around and feeling sorry for ourselves. They would want us to get on with it and that's what we are going to do."