A man cleaning up rubbish in Pakuranga Creek has found a cobra in a bottle.
Ben Harris posted a photo of the discovery on his Facebook page.
"This has to rate as one of the stranger items we have come across ... snake wine from Vietnam," he wrote.
Yahoo New Zealand News reported Harris as saying the bottle was sealed and a ginseng root was also inside.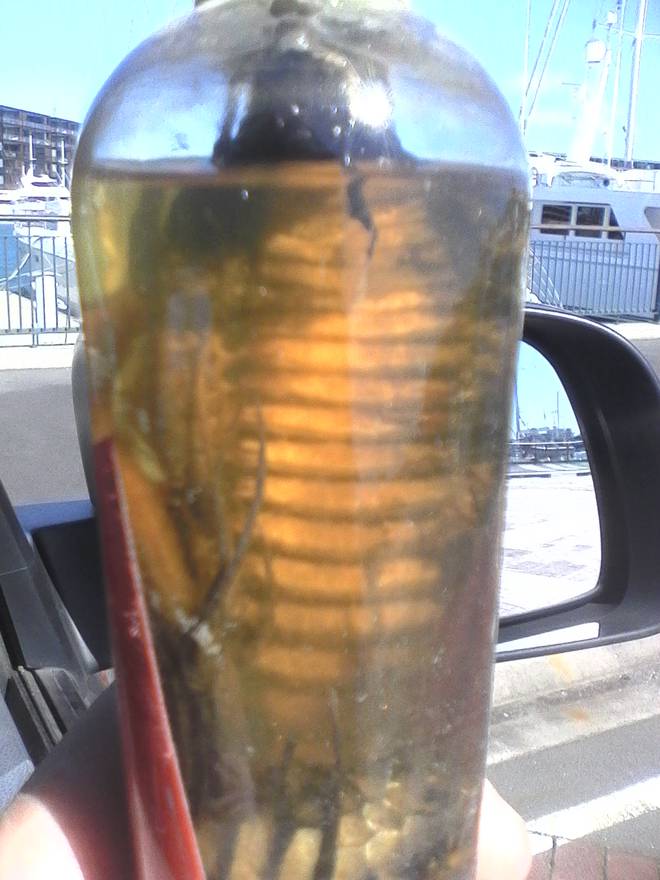 Harris, who has been cleaning Auckland shores for more than a decade, also filmed shocking footage of pollution in the creek, with dozens of plastic bottles clogging the mangroves during the clean-up on Friday.
It's not the first strange find either - a previous clean-up effort on Rangitoto Island netted a huge Hindu statue, Yahoo New Zealand News reported.