The 40 students stuck up Mt Ruapehu because of "horrendous" conditions are making the most of all the snow.
The Year 13 Wellington High School students are among more than 80 people trapped on Tukino Ski Field for the last two days.
Tukino Skifield manager Sue Graham said everyone is warm, safe and there's plenty of food. She said the Wellington High School students have been playing in a massive snow drift making caves and tunnels.
"They're just having a ball.
"There's a massive snow drift on the lee side of the building which means it's totally sheltered. They've dug a whole raft of tunnels and are having a great time."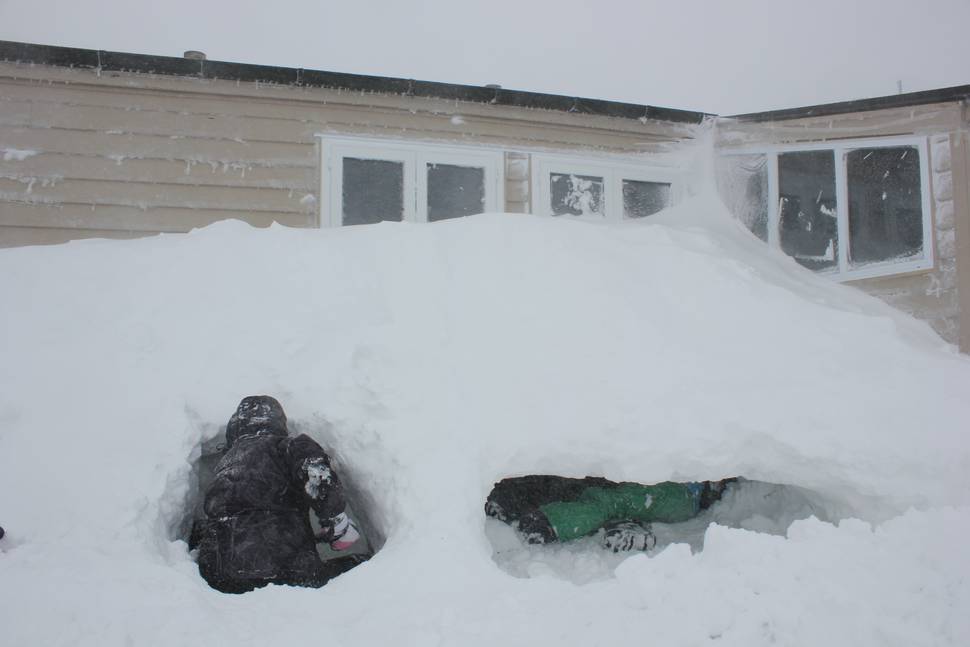 The students and dozens of other people have been staying in three lodges as they wait for an access road to be cleared.
Graham said they plan to make a break for it in a calm weather window that should come round tomorrow morning. She'll make a call anytime after 7am.
"We've got appalling conditions and if we tried to clear the road going down - which is 14km long - we've got an issue then of it all just blowing straight back in behind us and people getting stuck on the road.
"On this occasion we have a lot of young people and it would be best to keep them here safe than take any chances of going out and getting into problems.
"It's a pretty hostile environment when you've got a storm... Mt Ruapehu has always been able to offer up the very best and very worst of weather."
Graham said they have "enough food to sink a small battleship". She said the students had designed their own menu so are cooking their own individual meals.
"They're pretty creative let me tell you. One boy I saw the other night had one giant steak and a big pile of chips. He was very happy. Then some girls did a big stir fry with every vegetable in creation."
A spokeswoman for Wellington High told the Herald their group had been due to return home tonight. However, because of the weather conditions, were now due back tomorrow.
The school and parents had been in contact with the students and staff, who were all said to be in good spirits.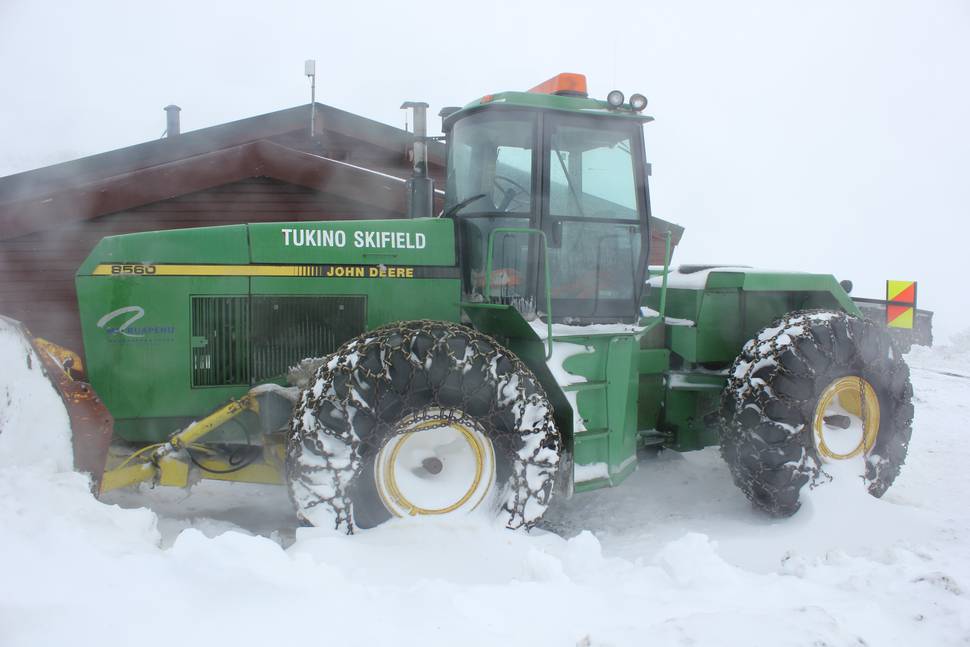 "They're all just holed up in their lodge and enjoying the scenery and having a great time,'' the spokeswoman said.
"It's a great story when they come home. They're all safe and well.
"They're checking in really regularly and all the parents know what's happening, so it's all happy days.''
The terrible weather that has covered the country won't last for long. The large high that brought the hurricane-strength winds and snow is poised to bring a warm spell in coming days. More snow and hail is unlikely and fine weather is expected to return on Sunday, although clear skies would mean overnight temperatures would stay low.