Traffic is now flowing freely after a six-car crash brought traffic to a halt on the Auckland Harbour bridge.
The crash happened before 6.30pm near the Shelly Beach Rd off-ramp southbound.
NZTA spokeswoman Sarah Azam said the crash was cleared at 8pm, but there was congestion all the way back to Northcote Rd.
A police spokesman said no one was injured in the crash, and it was too early to tell what had caused it.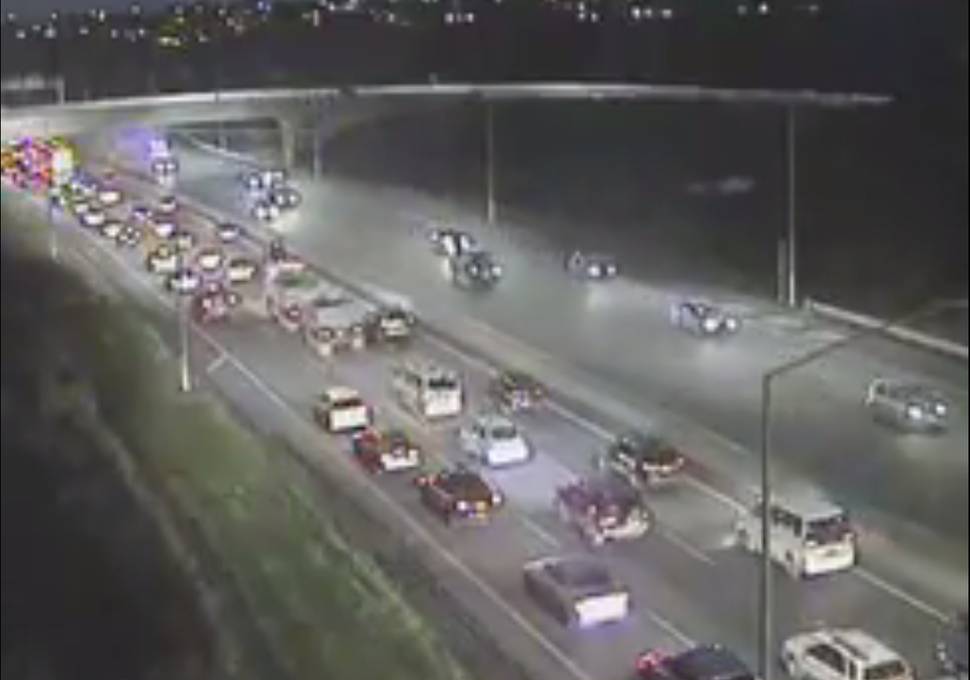 People took to social media to warn others of the crash.