An armed robber wearing a hi-vis jacket has made off with cash in a daring daylight hold-up of an Auckland bank.
Police say at 1.23pm on August 25 a man armed with a shotgun enter the Mt Roskill Kiwibank branch on Richardson Rd. He walked up to the counter and presented the shotgun at the Post Shop manager and staff. There were three other customers in the bank at the time of the robbery.
He demanded money from the till and then ran off with an undisclosed quantity of cash.
Barber Lakesh Banyachi, whose business is next door to the bank, is going to keep his shop door closed now after the robbery. He said he was shocked and scared when he found out something so aggressive had happened so close to his workplace.
"I close my shop door everyday now.
"I'm also afraid now."
Banyachi said the post office/bank did the right thing by giving the gunman the money.
"You can't do much. They've got the gun."
Police said the man was seen getting into a getaway car driven by another man. The vehicle drove off up Richardson Rd heading towards Mt Roskill.
The man was described as a slimly built light-skinned male, 172cm tall and aged between 40-50 years.

He was wearing an orange fluorescent jacket with silver flashes on the arms and shoulders and dark clothing underneath with white gloves.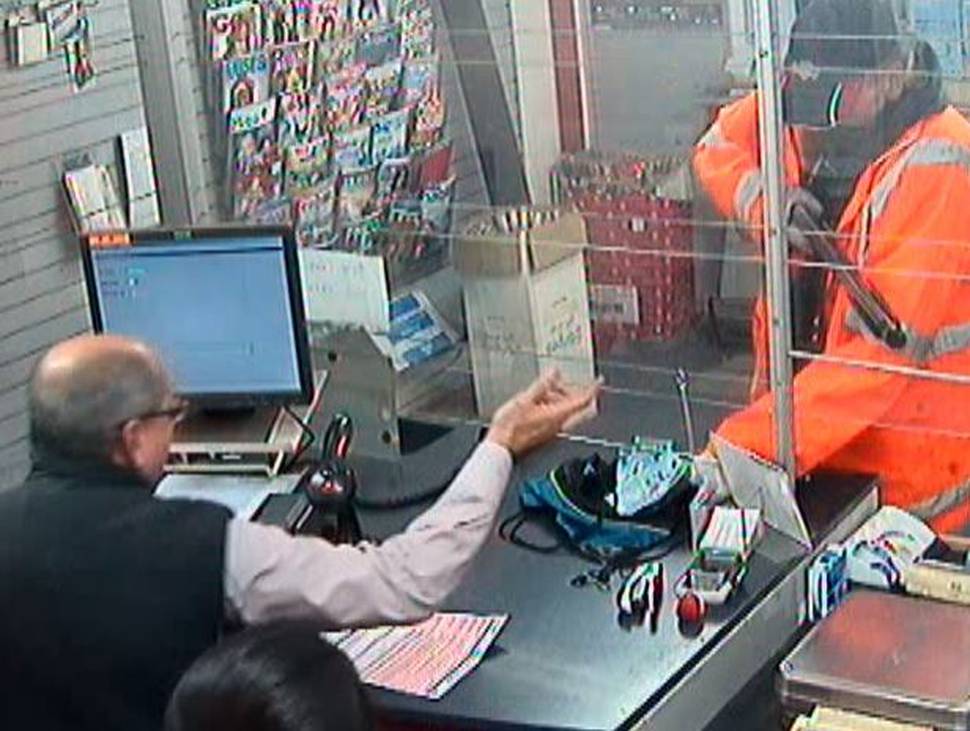 The robbers drove off in a stolen silver Mazda registration ERT98.
The whereabouts of that car is still unknown.
Police are appealing for witnesses to the robbery.
They would like to speak to the man and two women waiting to be served at the time of the robbery.