Taking a well-earned break and returning to university are at the top of the list for two of Tauranga's Olympic heroes who have returned home this week.
Sailor Molly Meech and slalom canoeist Luuka Jones were now back to reality after the whirlwind of the Rio Olympics, where they each won silver for New Zealand.
Meech said she would never forget the podium ceremony, where she and sailing partner Alex Mahony were presented with their medals.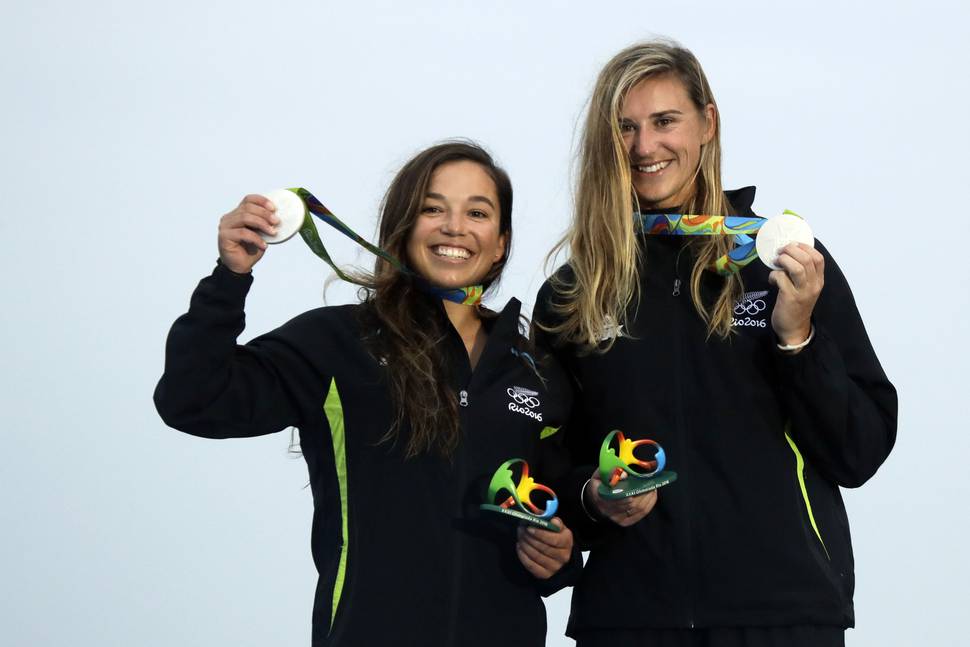 ''That was a pretty incredible experience because it was a home crowd that won. Hearing their names, not just ours, the crowd erupted. That was such a special moment,'' she said.
''The Brazilians know how to celebrate and the girls who won, they are our friends so we were really happy for them.''
Meech said the entire Rio experience was ''incredibly fun'' but she was enjoying being back home and celebrated with friends by going out for good coffee and a ''good Kiwi breakfast''.
Meech, who is mostly Auckland based now, will return to Massey University next week to continue environmental studies.
She said she was grateful for the support she had received over the last four years and ''the Tauranga Yacht Club played a massive part in where we've gotten to''.
Meech said she would now take time to reflect on and consider the Tokyo Olympics in 2020.
Like Meech, Jones had worked hard for Rio. She credited her friend Louise Jull, who was found dead in the Kaituna River last year, for helping give her the extra push that got her silver.
''I guess she is always on my mind. I always look back to the training that we had together. I thought about it before my run. I just thought she'd have my back out there. It was really special.
''I always thought 'what would it be like to be on a podium'. It was pretty amazing.''
Jones said she had loved being able to spend time with family and friends again, while also enjoying good Kiwi coffee.
She said would take a break from training for now, but would keep active with the outdoor activities - once she had recovered from a cold.
''I've got a bit sick at the moment, but I guess that goes to show how epic the event was.''
Jones said she planned to compete in the Tokyo Olympics and hoped her Rio success would help inspire young athletes to chase their dreams.
''One of the key drivers, for me, is to inspire young, up-and-coming athletes in all areas. If you want to achieve something, there are lots of ups and downs and it will take a lot of work, but you can do it. There's no reason you can't achieve.
''For me, I wasn't one of the favourites going into the Games ... you can do it.''
Speculation of a possible Tauranga homecoming parade for our athletes was yet to be confirmed by Tauranga City Council.
A spokesman said: ''Options are being explored but it largely depends on the availability of the athletes. We don't want to raise expectations about something that is not yet guaranteed to happen.''