A Whangarei house was 10 minutes away from being fully engulfed in flames but thanks to neighbours who noticed the blaze, fire crews contained the fire before it reached the roof.
Two fire crews from Whangarei were called to West End Ave yesterday about 1pm.
Senior station officer Corey Matchitt said neighbours called emergency services when they saw smoke and heard smoke alarms.
"If the neighbours didn't notice the smoke and the smoke alarms the house would be [fully involved]. Would have taken maybe another 10 minutes," said Matchitt.
Smoke from the burning house could be seen from Whangarei Hospital.
Matchitt said crews cut holes in the wall to get inside and douse the fire.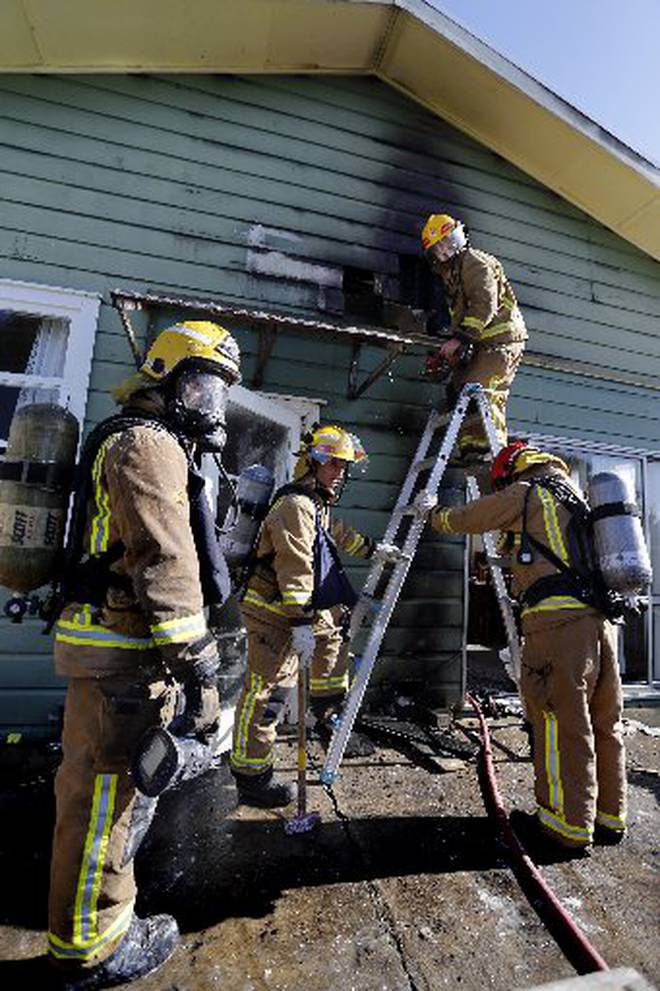 He said no one who lived in the property was home at the time but applauded the use of working smoke alarms in the house.
He said crews were at the scene for about two or three hours. The cause of the fire is being investigated.