Nine months ago Elyse Johnson was an energetic toddler, running around and playing with her big brother Blake and friend Jacobi.
Then the 2-year-old's mother, Casey Johnson, started noticing changes in her daughter's behaviour. She was unsteady on her feet and her eyes looked strained. Johnson took her to doctors multiple times to find out why.
Casey was eventually referred to an eye specialist and in April Elyse was rushed to Starship Hospital after the discovery of a large mass on her brain stem.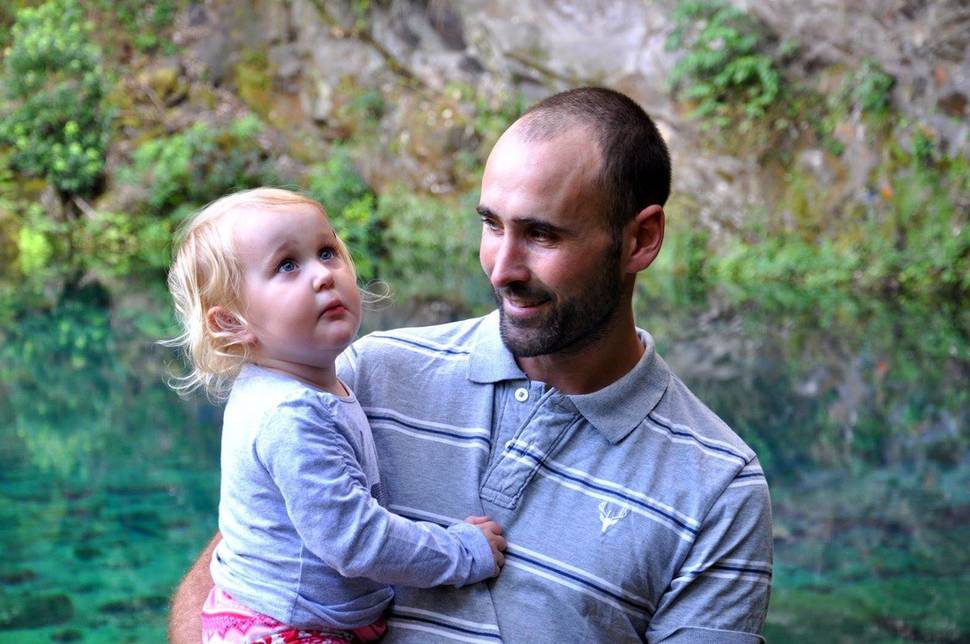 It was the news no parent wants to hear about their child.
Elyse was diagnosed with diffuse intrinsic pontine glioma (DIPG), a brain tumour disease that strikes at the heart of childhood and for which there is no cure.
Most children diagnosed with DIPG have less than one year to live and Elyse is already three months into her nine-month expected survival time.
There is however a glimmer of hope.
Close family friend Victoria Beacock says they are awaiting contact from an internationally renowned neurosurgeon, Professor Charlie Teo, who may be able to help Elyse.
"DIPG tumours are a no-go for all surgeons and he has gone where no surgeon has gone before and removed tumours and saved children's lives."
Teo primarily works at the Prince of Wales Private Hospital in Sydney, Australia and has extended the lives of many children and adults with brain tumours.
The Taupo family need to raise close to $400,000 to get Elyse across the ditch and have the surgery she so desperately needs.
Beacock says the family is devastated and "just trying to hang in there".
"They [have] just got to make the most of what they can and try and get whatever help we can for her to try and save her."
Last week Elyse had a shunt put in to try and release some of the pressure in her brain, which has "helped a little bit".
"The tumour is blocking the spinal fluid and making her not be able to walk and really impacting on her reflexes and such."
Johnson says the shunt has helped her daughter regain her balance a little.
"She's talking again, it's just relieved the pressure," she says.
Elyse is also taking a natural medicine called TBL-12, which is not government funded and very expensive.
A month's supply costs $1124.17.
To help support Elyse and her family donate here.
All donations go to Elyse's parents to assist with purchasing TBL-12, medical care, travel and general costs around making the most of their precious time together.
Just after 8.30pm, donations for the Elyse had reached just over $19,000, with 377 donors contributing.
Many of those offering donations wrote messages to the little girl and her family.
One wrote: "Best wishes to you, little lady. Our hearts go out to you and your family.''
Another said: "My daughter read your article and was moved by Elyse's situation and she really wanted to help by donating her pocket money.''