An ornate Maori carving, described as being a "remarkable tour de force" by a master carver, has surfaced at an auction in France.
The 68cm piece, resembling a mutu kaka or parrot snare, is expected to fetch hundreds of thousands of dollars when it goes under the hammer at Christie's Art d'Afrique et d'Océanie sale in Paris on June 23.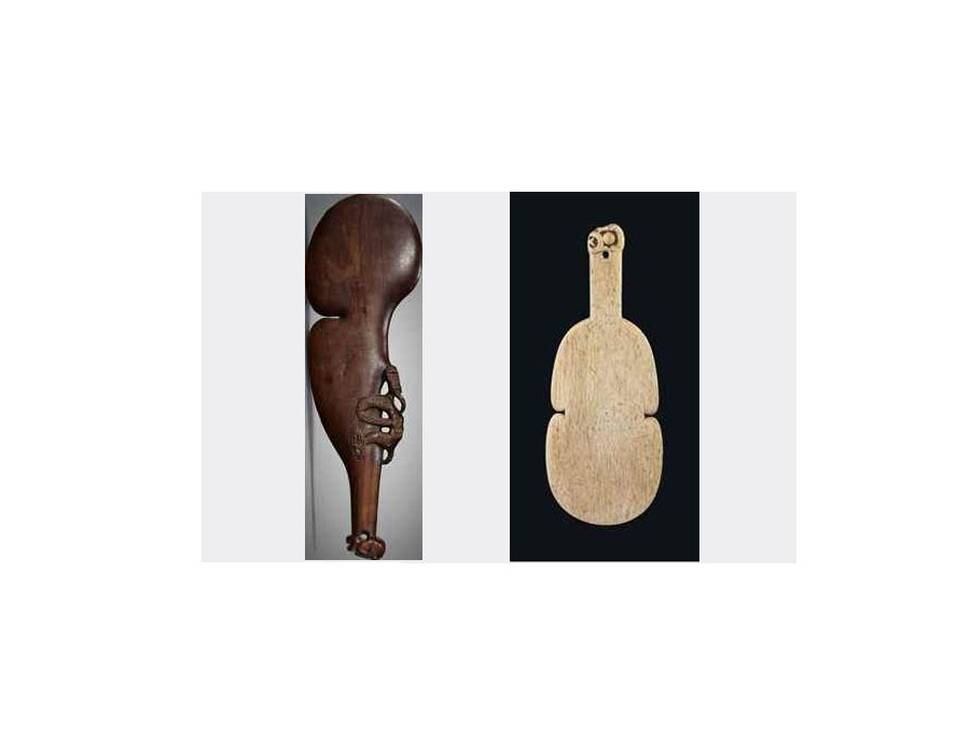 It has an estimate of NZ$322,000 to NZ$483,000.
Leading world authority on Maori and Pacific art, ethnologist and anthropologist the late Dr Roger Neich, who died in 2010, described the item in 2007 as being the most ornate he had ever seen.
He attributed the carving to the East Coast of New Zealand's North Island and to the late 18th or early 19th century.
In its lot notes, Christie's calls it a "remarkable tour de force by a Maori master carver and almost without parallel".
"Although closely resembling the form of a mutu kaka or parrot snare it could not have functioned to catch birds as it lacks holes for the cord which would be pulled by the hunter when a bird lands on the perch trapping the bird's legs," the auction house said.
"The superb quality of the carving and the elaborate composition would seem to indicate an important ceremonial function which is now unknown."
The June 23 sale also features a rare Maori flute or putorino which could reach more than $300,000, and a wooden hand club from Taranaki, which has an estimate of $64,000-$96,000, along with a hei tiki and various other pendants.
Maori artefacts have been hot items with international museums and private collectors in recent years.
A hei tiki fetched $165,290 at Sotheby's in New York in 2008.
In 2014, a rare Maori statue - one of just six known pou whaikairo sculptures in the world - sold at Sotheby's for a world record $2.28 million.
Last year, two ornately-carved Maori statues that once adorned whare gables fetched $160,000 at Sotheby's in New York.
The Ministry of Culture and Heritage monitors auctions within New Zealand, but does not follow those held overseas.
It has no ability under legislation such as the Protected Objects Act 1975 to stop sales, or force repatriation of cultural heritage material sold at auction overseas.