A retired man who is donating all the funds from his classic car Trade Me auction to the Wanganui Cancer Society has a personal reason for making the heart-warming gesture.
He has lost family members to cancer.
Bids for the restored 1963 Humber 90 have so far surpassed $9000 on Trade Me.
The classic car was offered for auction by the volunteer, who wants to remain anonymous, after likely spending thousands restoring it to its former glory including reconditioning its 1532cc motor and gearbox, installing a new exhaust, removing rust, and applying new paint, tyres, brakes, carpets and dash panel.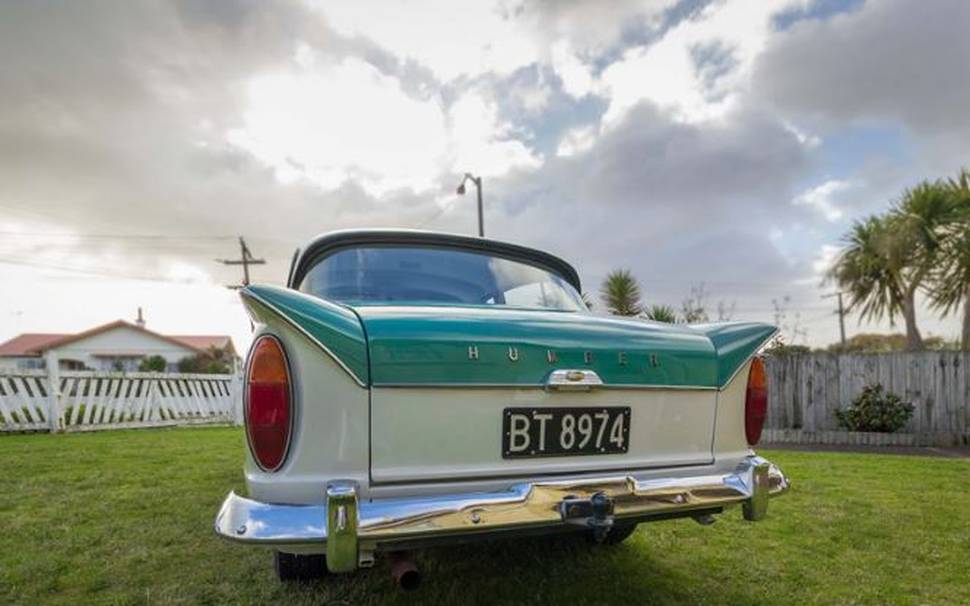 Society president Jane Beamsley said the volunteer admitted he'd spent a lot of time and money on the project but it was simply his way of giving something back to the organisation which had helped him in the past.
"We were really shocked, we just couldn't believe it ... it's just been a project that he has been plodding away on and has kept it quiet from us because we didn't know about it until he told us he was giving it to us. I just think he feels good because he's giving us something that will help the centre out."
Ms Beamsley says the man, who is retired, has had family members affected by cancer in the past. He has been volunteering at the organisation for the past nine years as a driver, she says.
"He transports patients to their treatments in Palmerston North and Wellington, so he's been doing that for nine years and he also comes and touches up our garden. We don't even know that he has been here until we see the gardens and it's like, 'yep, he's been'. He's just one of those guys who does his bit, he's amazing."
Wanganui Vintage Car Club member and Humber owner Neil Farrer says whoever owns the car has spent thousands of dollars doing it up.
"The man has spent a fortune on that car, absolutely. I mean reconditioning your engine alone is somewhere between $5000 and $8000. You start on the gearbox, you're usually talking about $3000 or $4000. A coat of paint is a minimum of $5000, and that's without looking inside ... so that's a wonderful gift, it really is."
Mr Farrer, who owns six Humbers, says, given the car is completely restored, the street price would be up to $12,000, however, it could reach as high as $25,000 on auction night.
The car will be displayed in the showroom of Ignition Motors at 1 Purnell St, Whanganui, from today until Friday, June 3.
Ms Beamsley says the society was excited by how the auction was progressing so far.
"We're so thrilled about it. We don't get any Government funding and all of our services and everything are run on donations and bequests and our fundraising events like Daffodil Day and Relay for Life. Our services are just steadily increasing ... it's just ongoing costs, so it's a really nice surprise when something just crops up out of the blue like this."
Ms Beamsley says she is also planning on livestreaming the final minutes on the closing night of the auction on June 9.
• For further information and to place a bid visit the auction here