A teacher who was eventually struck off for "intimate" contact with a 13-year-old girl was allowed to continue teaching, because the school said the inappropriate relationship was with "only one student".
The girl - who cannot be named - was found dead after the depth of her contact with Gisborne Intermediate School teacher Sam Back was discovered in 2014.
But Back, who has since been struck off the teachers register after being found guilty of serious misconduct, was previously only stopped from teaching after the New Zealand Teachers Council asked that he "voluntarily refrain".
The school's appeal to the Teachers Council shows it fought for Back to be allowed to continue teaching and for his contact with the deceased girl to be legally suppressed.
The plea is made in a letter obtained by the Weekend Herald from board of trustees chairman Theo Ackroyd, who is also a police officer with a responsibility for investigation into crimes against children.
Mr Ackroyd said the board of trustees had found Back was guilty of "serious misconduct" and reported him to the Teachers Council.
However, he said, there was no barrier to Back returning to the school.
"The board found that the alleged serious misconduct was in respect of only one student and there was no evidence of any risk to any other students."
As a result, Back was allowed to continue teaching, with Mr Ackroyd saying "his position at the school still exists for him to return to the school to teach again, subject to the result of the tribunal hearing".
The tribunal barred Back from teaching again after hearing evidence of "intense" and "intimate" contact with the girl, who had been his student in 2013 at the age of 12.
Police investigated Back and his contact with the girl and did not lay any charges - a point Mr Ackroyd made in his letter to the Teachers Council.
But he also asked the council members to suppress Back's name because identification "may prejudice the ability of the Crown to prosecute any future criminal charges that may be laid against Mr Back or any other party".
As well, name suppression was requested because naming the teacher could have an "unreasonably negative and potentially irreparable impact on the school and the school community".
Mr Ackroyd asked that the council contact him through his police email address if there were any further questions.
The lawyer representing the girl's family, Moira McNab, said the case raised questions about the handling of the police investigation, impartiality and conflicts.
Back's evidence was described by the tribunal as a "curious mix of self-regard, lack of self-awareness, and exculpatory material".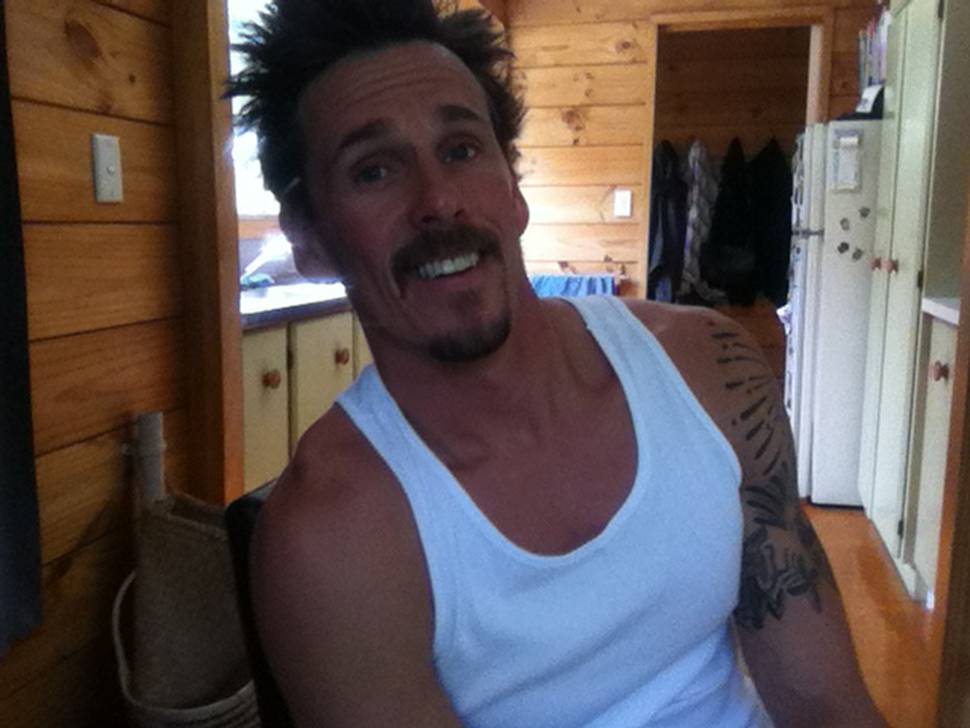 The tribunal formed a view that Back was "gratified by the fact the student seemed to need his help and that he went about trying to provide it in an inappropriate way."
"The family cannot understand how a detective who is head of the Gisborne child protection team could support Mr Back continuing teaching when the evidence against him was so overwhelming," said Ms McNab.
A spokesperson said police national headquarters was aware of the issue of a potential conflict of interest.
"However, given that there are various inquiries under way regarding this tragic incident, including a coronial inquest (which is still to take place), we are unable to comment further at this time."
The inquest will be held in September.
The formal finding of the New Zealand Teachers Disciplinary Tribunal was published yesterday.
It found Back and his partner, Angela Mepham, also a teacher, guilty of serious misconduct.
Back told the 13-year-old he "so badly" wanted "to climb in your window right now", according to emails and letters exchanged between them.
However, the tribunal found that the evidence did not "establish any form of romantic or sexual engagement".
The student stayed overnight at the home of the two teachers a number of times without her parents' knowledge, including at least two occasions during which Back was home and Mepham was away.
• Lifeline: 0800 543 354 (available 24/7)
• Suicide Crisis Helpline: 0508 828 865 (0508 TAUTOKO) (available 24/7)
• Youthline: 0800 376 633
• Kidsline: 0800 543 754 (available 24/7)
• Whatsup: 0800 942 8787 (1pm to 11pm)
• Depression helpline: 0800 111 757 (available 24/7)
If it is an emergency and you feel like you or someone else is at risk, call 111.