A five-year-old Tauranga girl has died when she was hit by a four wheel drive while riding her bike.Police confirmed the young girl died of her injuries at the scene of the accident on the intersection of Matapihi Rd and Waikari Rd.
The crash, at 1.20pm this afternoon, saw police, ambulance and the fire service head to the scene.
Tauranga Police Senior Sergeant Glenn Saunders said there were no other adults with the young girl when the accident happened.
"There was another child [an eight-year-old girl] with the deceased."
He said the pair lived "in the vicinity".
Mr Saunders said the driver of the 4x4 utility vehicle attempted to help the child after the accident.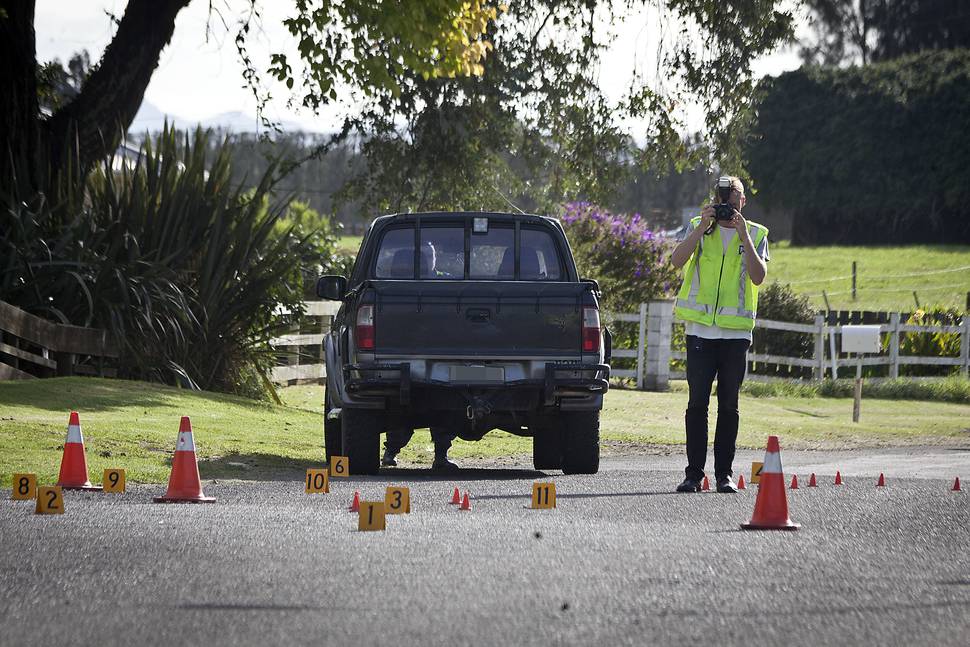 The driver was also assisting the police team with their inquiry.
He said the details of the investigation would be released once complete.
Neighbours gathered at the scene were solemn, while one said they heard a bang from inside her property when the crash happened, but had no idea what it could have been at the time.
They said the girl had come riding out of Waikare Rd onto Matapihi Rd where the ute hit her.
Her pink bike with white wheels lay smashed on the pavement just metres from their front gate.
"It's a very sad day," another neighbour said.
A fire service spokesman confirmed crew had attended the crash site but were told to stand down not long after.
Emergency services remain at the accident scene and the road is expected to remain closed for several hours.
The Police Serious Crash Unit is also at the scene and an investigation is underway.
This will involve a scene examination, interviewing witnesses and vehicle examination.No details of the deceased child's name are available.
Earlier reports had indicated the young girl was seven but police have confirmed she was, in fact, five.
Mr Saunders said the girl's name could be released tomorrow.