A Tuakau toddler has met the rubbish truck driver who inspired a heartfelt open letter from his dad.
In a Facebook post on Tuesday, Aaron Brown thanked a nameless "rubbish truck guy" who always took the time to smile and wave at his 2-year-old son Alex on Tuesday mornings.
Now a delighted Alex has met the driver, Darryl Walker, 55 from Wattle Downs, at EnviroWaste's depot in Penrose, Auckland.
He even got to sit behind the wheel of Mr Walker's truck.
"Alex was wary of getting in the truck at first but when he saw the steering wheel that sealed it," said mum Elaine.
"He was a bit confused about all the attention at first but he loves it now."
Mr Walker, who has been a driver for 15 years, said he was delighted to meet Alex.
"He waves at me every week and it's lovely to finally say hello, " he said.
"I like to say hello to everyone when I'm driving around because it is nice to be friendly and it makes my day."
After seeing his touching message, Mrs Brown shared the open letter on the Franklin Grapevine community page, where it attracted more than 7000 likes and 900 shares.
Mr Brown looks after his son Alex in the mornings, getting him ready for preschool and dropping him off while his wife works an early shift.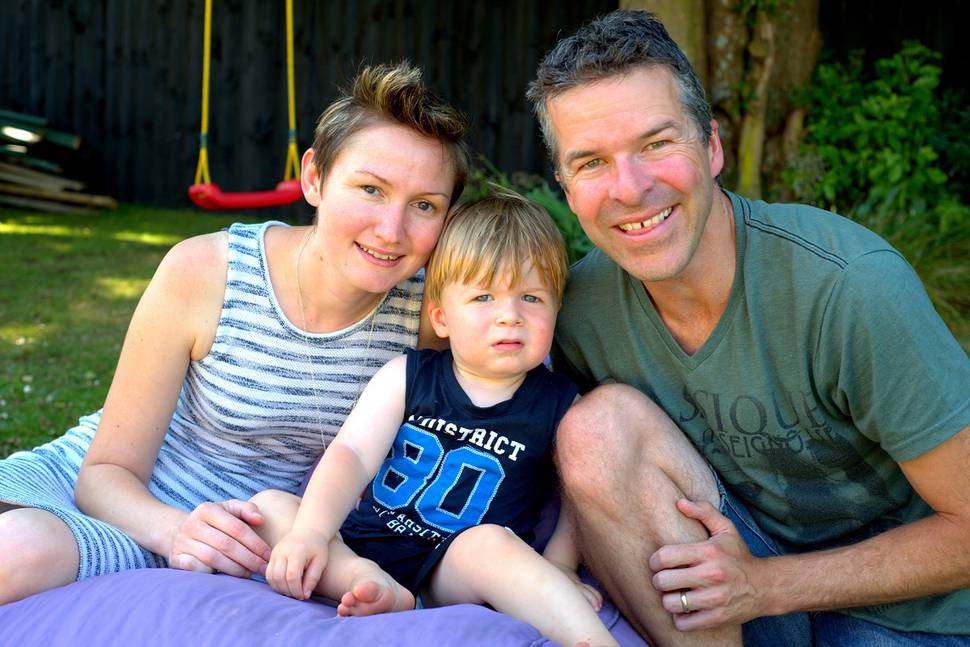 On Tuesdays their rubbish is collected, and as soon as Alex hears the truck he makes a dash for the door.
In his letter Mr Brown said: "Now you could just carry on oblivious to a man and his son in the driveway but no. What you do is take a small moment of your time and wave and say out the window 'hi boy!' with the biggest smile.
"It took Alex about a year but then the day he waved back you were so happy and it made Alex laugh.
"Now every Tuesday morning, Alex runs to the door and leads me out so he can watch and wave at you and as always, you wave back with a huge smile.
"So I thank you Tuakau rubbish truck guy. You might think it's nothing but it makes Alex so happy."