Nearly 20 people have been detained after a meth-ring was allegedly busted in a large scale police operation launched across New Zealand today.
Police said more than 30 search warrants were now underway across greater Auckland, Northland, Waikato and the Bay of Plenty as part of a major operation against the manufacture and supply of methamphetamine.
From before dawn 160 police have executed search warrants in homes and businesses throughout Auckland including upmarket Parnell, Grey Lynn and St Heliers.
Other suburbs caught up in the early morning raids included Mt Eden, Mt Albert, Glen Innes, Botany, Hillsborough, Otahuhu, Mt Wellington, Glenfield, Stanmore Bay , East Tamaki and Manukau.
Raids were also conducted in Kaikohe, Morewa, Hamilton, and Christchurch.
Armed police were used as a precautionary measure to gain entry into properties in central Auckland's Hobson Street, Botany, Whatawhata and Oropi.
Two men were arrested by Armed Offenders members in a car in Auckland's K Road.
The majority of the 17 detained in the operation were expected to appear in the Auckland District Court this afternoon.
One man was due to appear in the Kaikohe District Court and two people were due to appear in the Hamilton District Court.
Details of the ages and charges would be released later, police said.
Police said today's swoop was part of a long-running investigation into an organised criminal group alleged to be responsible for a methamphetamine manufacture and supply ring.
Five of those alleged to be involved were members or associates of the Head Hunters gang.
Specialist groups such as the Police Clan Lab and Asset Recovery Teams were also involved in the drug bust.
Two clan labs had been located at residential properties in Oropi in the Bay of Plenty.
"At one of these search warrants in Otahuhu this morning, we've found $6500 worth of casino chips, in the boot of a Mercedes.
"We suspect that these are linked to money laundering; hiding money that's been obtained from selling meth" said Detective Senior Sergeant Lloyd Schmid.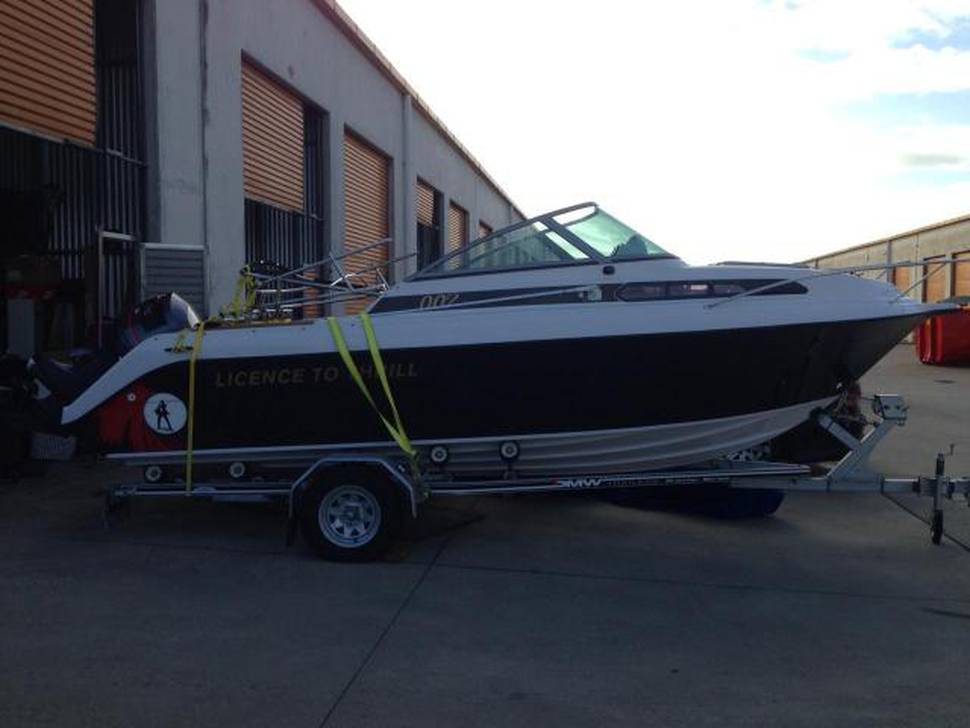 Several vehicles had also been seized from an Otahuhu address, including a highly-modified Nissan GTR Skyline and a 2015 Kawasaki Motorbike.
Bundles of cash, including US dollars, were found.
A Haines Hunter boat, named "Licence to Thrill", was also seized from a South Auckland storage unit.
Further seizures were expected to take place throughout the day, police said.
One Bay of Plenty resident in the settlement of Oropi said she heard helicopters overheads about 5.30am.
"[I] thought it was odd," she said.
"Then my man left for work [and] was stopped and was ask[ed] where he was going."
She said police told him all the roads were closed and made him take a diverted route.
Just after 6am, 160 Police officers launched search warrants at residential and business addresses, in the following areas:
Auckland
• Warkworth
• Stanmore Bay
• Glenfield
• Parnell
• St Heliers
• Glen Innes
• Hillsborough
• Mt Eden
• Mt Albert
• Mt Wellington
• Grey Lynn
• Otahuhu
• Mercer
• Botany
• East Tamaki
• Manukau
Northland
• Morewa
• Kaikohe
Waikato
• Pukeatua
• Fairfield
• Chartwell
• Whatawhata
Bay of Plenty
• Oropi
• Taupo
Christchurch
• Northwood
• Clearwater