Hoons doing burnouts in a Hawkes Bay cemetery have knocked over two headstones, and left tyre marks on the grass.
Police are looking out for a blue car missing a front bumper after one was recovered at the Mangaroa Cemetery, on Mangaroa Rd in Hastings.
It will be forensically examined.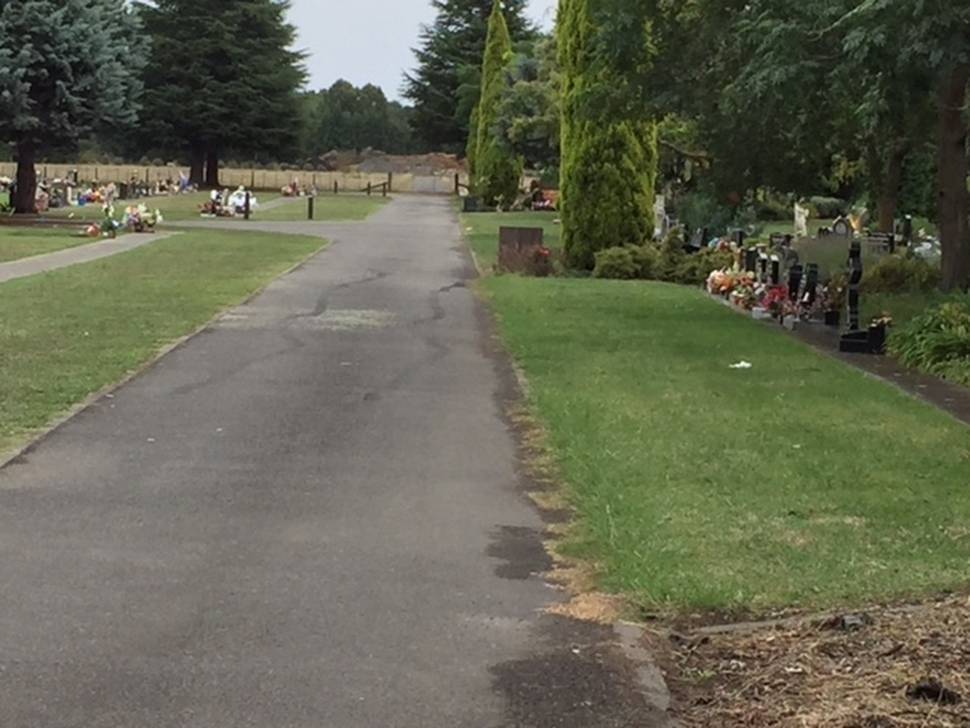 Police were alerted to the damage by upset visitors to the graveyard on at 1.30pm yesterday.
"This will be a very upsetting thing for anyone who has loved ones buried at the Mangaroa cemetery, and [we] would like to reassure them that we will be working hard to find the people responsible for this," Senior sergeant David Sutherland said.
Anyone with information can contact senior constable Potter of the Hawkes Bay Police on 06 831 0700 or anonymously via Crime Stoppers on 0800 555 111.