A Blenheim man's boat has been seized by the Crown after he was caught with more than 100 undersized scallops in Pelorus Sound last July.
Colin James McKinney, 69, was also fined $1000 and convicted of failing to immediately return undersize shellfish to the water at his sentencing in Nelson District court last week.
Ministry for Primary Industries compliance manager Ian Bright said the Marlborough Sounds scallop fishery is at a low point, and illegal activity threatens a resource that is highly valued by the community.
"Scallops can't survive in any old place. They live in defined beds and it is important undersize scallops are returned to the area they were taken [from] to ensure they have the best chance of survival. Returning undersize scallops to where and when it suits the skipper is not good enough."
McKinney was found with two bins of scallops on his 10.8m wooden launch after being stopped by fishery officers 2km from the scallop bed he had been dredging. While one bin was full of large-size scallops, the other contained 155, 133 of which were undersize.
McKinney said he had sorted the undersize scallops into a bin while travelling and had intended to return them to the water.
However, Judge Ruth rejected McKinney's evidence as being "unlikely, nonsensical and unrealistic", and said it was highly likely the undersize scallops "had been specifically cleaned and were ready for consumption by the defendant and others".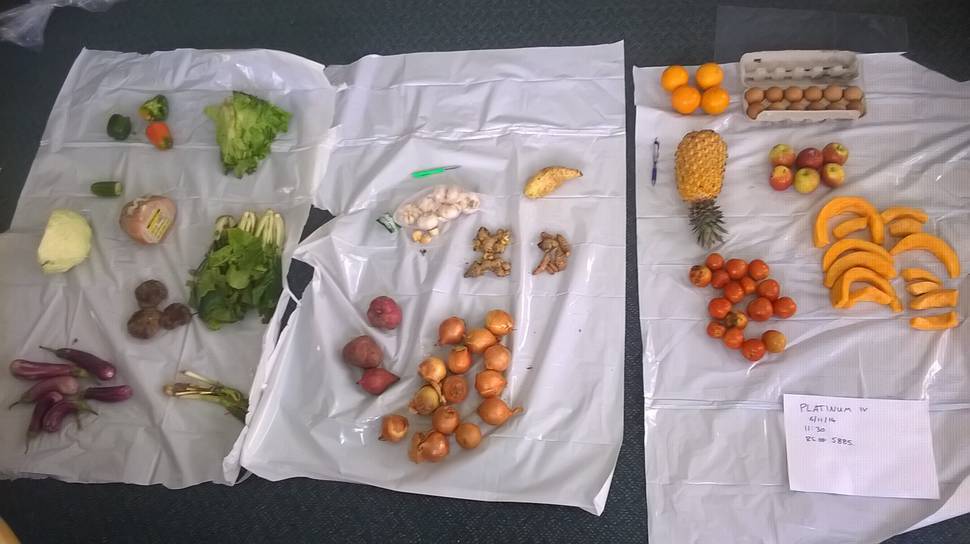 Meanwhile, an Australian skipper has been fined $3000 after she failed to declare a raft of fresh produce hidden around her yacht to a quarantine officer in the Bay of Islands.
Dianne Margaret Joy Young, 64, hid fruit, vegetables and meat around her boat instead of declaring them to a quarantine officer in November 2014.
During a search of the vessel, which had just arrived from Fiji, the officer found an assortment of fresh items, including eggs, oranges, meat patties, ham, and lettuce, hidden in different compartments.
All are considered "risk goods" and could harbour pests such as Queensland fruit fly that could damage New Zealand crops and export opportunities.
Young told the officer she had intended to eat the food on board and hadn't wanted to waste it.
In Kaikohe District Court last Tuesday Young pleaded guilty to possessing unauthorised goods and providing a false statement to a quarantine officer.
Judge de Ridder fined her $1500 on each charge - $3000 in total.
Ministry for Primary Industry manager David Blake said the conviction and fine sends a message that visiting yachties will face harsh consequences if they don't take our biosecurity rules seriously.
"Ms Young's actions endangered both New Zealand's natural environment and the livelihood of New Zealand's farming community.
"The interception of the risk items shows New Zealand's biosecurity system is working. It also justifies MPI's increased biosecurity focus on arriving yachts over the last two seasons."
A French skipper was convicted and fined $3000 last year for similar offences after deliberately hiding "risk goods" when her vessel was inspected in Opua after arriving from New Caledonia in November 2014.
People can report any suspicious fishing activity to 0800 4 POACHER (0800 476 224). All calls are confidential.