Two young men died in separate drowning incidents at popular swimming spots in Waikato and the Bay of Plenty today.
In Raglan, a 16-year-old died after jumping from the Te Kopua Bridge.
Another youngster jumped in and landed on top of him -- causing him to go under, the police said. The 16-year-old did not resurface and friends and family searched for him for about 10 minutes before he was found.
Although CPR was performed for some time, the boy could not be saved.
Police sergeant John McCarthy said the young man who jumped onto the 16-year-old fled the scene shortly after the incident and had yet to be identified.
Police now had concerns for his safety. Mr McCarthy appealed for him to come forward, as they wanted to check that he was OK.
In the Bay of Plenty, a 22-year-old man got into difficulty while swimming in the Kaituna River about 2pm and disappeared underwater. His body was found just after 3.30pm.
Two other men with him also got into difficulty, in a part of the river known as the Trout Pool.
They were saved by a member of the public.
One was taken to Rotorua Hospital with serious injuries. The other man was not hurt.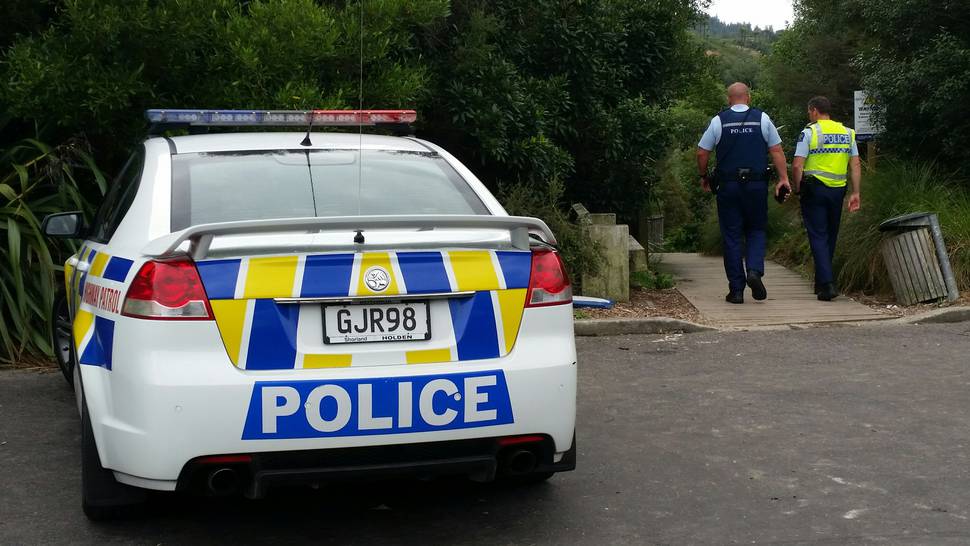 Police said the men were of Indian descent -- but it was not known whether they were locals or visiting the country.
At Muriwai, the two teenagers, both Koreans, got into grave trouble when they were caught in a rip while body-boarding.
The youths, aged 16 and 17, started off between the flags but got dragged out beyond the break at 3.50pm, said Muriwai Surf Club president Tim Jago. They couldn't swim and didn't have fins.
"When we got there they were in a bad way; they'd given up the fight."
Mr Jago said patrol boats took the teens back to shore and lifeguards performed CPR until ambulances arrived. One of the youths was throwing up violently, the other was unresponsive and in a critical condition.
They were taken to Auckland City Hospital's emergency department.
The teenager who died in Raglan has yet to be publicly named by the police, but family and friends have already begun paying tribute to him on social media.
One teen wrote: "Bro, I know we weren't very good friends, but I know we were close enough for me to call you a brother. Haere atu ra, my brother. We will miss you."
A relative said she was "hurting hard" following the news of her young cousin's sudden death. "You will always be in my heart, cousin ... Love you forever."
The police are investigating the 16-year-old's death on behalf of the coroner.