An Auckland man has caught on camera a driver who damaged his motorcycle in a hit-and-run incident last night -- and he wants your help to identify him.
Frankie Tam was riding his Yamaha R6 down Dominion Rd just after 6pm when a light-blue hatchback, turning right into Ewington Ave, pulled straight into his path.
Footage captured by a camera mounted in the 24-year-old's helmet showed him brake heavily as his bike hit the car's bumper at a speed of 45km/h.
"Normally when you are riding, you wouldn't expect someone to take that gap -- I saw him but there was nothing I could have done to avoid him."
Mr Tam escaped the collision with only light bruising, but he said it could have easily ended much worse for him.
His motorcycle, which he estimated was worth between $4000 and $5000, sustained about $800 of damage, including scratched fairings and mudguard, along with a broken indicator.
Immediately after the crash, the footage shows the motorists ask Mr Tam: "Are you okay?"
After telling him to wait, he went to seek contact details from a taxi driver who witnessed the crash.
"But as I was grabbing details from the taxi driver, the guy drove off. He stopped just to check if I was okay, and then he just blasted it."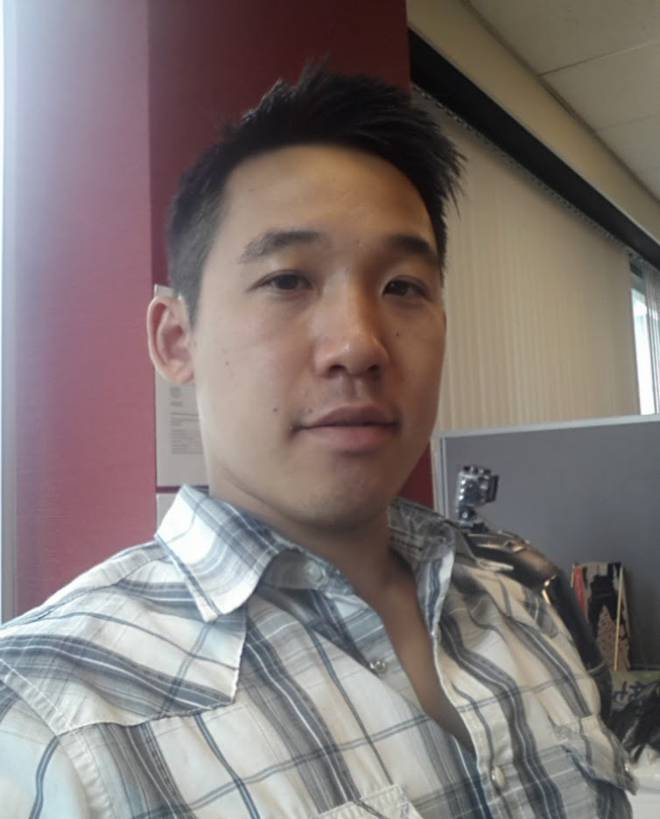 Furious, Mr Tam called on the taxi driver to take off after the motorist, but he told him he'd already written his registration number down.
"At that point, I wasn't sure if my camera was recording, but luckily, it was."
Afterwards, he phoned 111 to report the crash, but was told by the operator that the registration number didn't match the vehicle he'd just described.
Mr Tam has provided his video, clearly showing the man's face, to Auckland police, which are still investigating the episode.
"At the point of the collision, I thought, oh s***, he must not have seen me, whatever, but his fleeing of the scene made me pretty angry," he said.
"Normally I wouldn't pursue something like [the crash] so much, but that just gets me."
He appealed to Herald readers to come forward if they knew the man in the footage.
They could email newsdesk@nzherald.co.nz.