Woolson, the ram rescued by the Dannevirke SPCA in a night time operation by jet boat, has finally had what's believed to be his first shear.
After giving SPCA manager Laura Phillips, husband Jason and jet boat driver Richard Scrimshaw the run-around in the Manawatu Gorge for two hours, as they scaled the mountainous sides of the gorge for the rescue, Woolson the ram was relieved of his wool.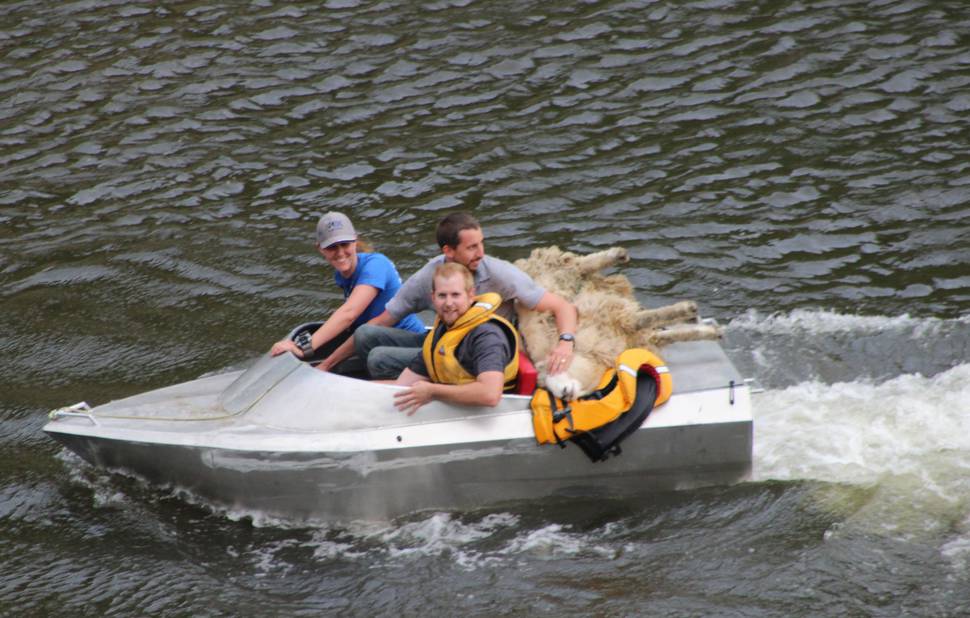 And it seems he's quite happy to have been rescued, enjoying company, grass and plenty of attention at Laura's rural Dannevirke property.
"The take home message from this rescue is Woolson's life matters," Laura said. "Sheep are flock animals and naturally want to live with others of their own kind. Having been safely rescued, vet checked and shorn, he's now hanging out with a couple of sheila sheep and has a whole new lease on life and is loving his new-found company."
As Dannevirke sweltered in 30C heat on Saturday afternoon it was down to shearer Isaac Appleton to relieve Woolson of what he believed could be at least four years worth of wool.
"There's nothing like a challenge, eh?" he said as he faced the very woolly ram.
Along with giving Woolson a haircut and removing some long and very dirty wool and filthy dags, Isaac mouthed the ram, revealing this old rogue was four or five years old.
This seems to confirm a Dannevirke man's theory that Woolson is the lamb of a ewe he'd seen in the Manawatu Gorge some years ago.
Woolson hasn't been docked and for Isaac, shearing this very dirty ram, including a very long tail which was akin to the long blow up his back, a cold beer after the mammoth shear was well deserved.
"This is very feral wool, but we'll take it and wash it and have it knitted into slippers to sell to raise funds for the SPCA," Laura said.
Although not all the animal rescue success stories involve a jet boat, rescuing animals in dire need, whether it's from starvation, abuse or neglect, is a huge part of everyday life for the volunteers at the Dannevirke SPCA, she said.