As the police announce they are reinvestigating the murder of Tracey Patient 40 years ago, the Herald looks at other cold cases in New Zealand -- solved and unsolved.
Unsolved cold cases
• Kirsty Bentley, 15,
disappeared on December 31, 1998 while walking her dog Abby on the Ashburton riverbank. Her body was found, hidden under branches in a paddock at the Rakaia Gorge 18 days later. Kirsty was killed by a blow to the back of her head with a heavy weapon.
Police never established where Kirsty was killed.
• Jim Donnelly, 43,
disappeared on June 21, 2004. He was last seen at his workplace, the Glenbrook Steel Mill, south of Auckland. The contents of Mr Donnelly's wallet and his keys were found inside a vat containing hydrochloric acid. That vat was drained after the discovery of his hard hat nearby but it contained low-strength acid which could not have decomposed a body and nothing was found.
READ MORE: The 40-year murder mystery that has haunted NZ
Sounds murders: The questions that need answering
• Cissy Chen, 44,
last seen leaving the accountancy firm where she worked on November 5, 2012. She made it home, parked her car in the driveway of her Torbay, North Shore, home and went inside. She was never seen again. Her partner, Jack Liu, was charged with her murder on April 9, 2014, but was acquitted in the Auckland High Court on June 16, 2015.
• Amber-Lee Cruickshank, 2,
disappeared at Kingston, near Lake Wakatipu, in October 1992. A huge search was launched with about 100 family, friends, police and volunteers but nothing was found. One theory which police have not been able to fully discount was that she was abducted and killed -- possibly by a man who knew her family and was seeking revenge over a drugs dispute.
• Leo Lipp-Neighbours, 19,
was last seen at a nightclub in Nelson in January 2010. His distinctive orange 1987 Toyota Corolla station wagon, registration NQ7258, also went missing. Police believe he vanished as a result of "another person's actions".
• Jane Furlong, 17,
was last seen on Karangahape Rd in Auckland in May 1993. She was a part-time sex worker and was dropped off on K Rd by her boyfriend, Danny Norsworthy, the night she went missing. Her skeletal remains were found buried 100km away in the sand dunes at Sunset Beach, Port Waikato in 2012.
• Claire Hills, 30,
was murdered on April 28, 1998. She was abducted at traffic lights in Auckland in the early hours of the morning and taken to the top of Mangere Mountain, tied up, doused in petrol and set alight. It is thought the murderer was familiar with the Mangere area because he fled across the park towards the only exit when he was spotted setting fire to the car by a woman out exercising.
• Kayo Matsuzawa, 29,
was murdered on September 11, 1998 just hours after she arrived in Auckland. Her naked body was found 10 days later dumped in an obscure utility cupboard in a warren-like CBD building. Some of her belongings, including her passport, were found in a rubbish bin on the corner of Mills Lane and Albert St.
• Kirsa Jensen, 14,
disappeared while riding her horse in September 1983. She was last seen beside an old gun emplacement near the mouth of the Tutaekuri River in Hawkes Bay. Her horse was found tethered nearby. Police believe Kirsa was abducted and murdered.
• Mona Blades, 18,
disappeared on May 31, 1975. She had hitched a ride in a orange Datsun in Taupo. A truck driver followed the Datsun down the Napier-Taupo Road but lost it in heavy traffic. The truck driver later saw it parked on an isolated road. There were other sightings of the car but no more of Mona. The driver was nondescript: middle-aged, bald, fat, and possibly wearing glasses.
• Jennifer Beard, 25,
disappeared while hitchhiking down the West Coast on New Year's Eve in 1969. She was last seen with a middle-aged man driving a greeny-blue 1953-1955 Vauxhall. Her body was found under the Haast River bridge 19 days later. It is believed she was strangled in a sexually motivated attack.
• Harvey Crewe, 28, and Jeanette Crewe, 30,
were shot dead around June 17, 1970 in their farmhouse at Pukekawa, Lower Waikato, and their bodies were dumped in the Waikato River. Local farmer Arthur Allan Thomas was twice convicted of their murders. He was given a Royal Pardon on December 17, 1979 after nine years in prison. In November, 1980, it was revealed a cartridge case had been planted by police. Mr Thomas was paid $1 million compensation a month later.
• Robin and Margaret Bain, and their children Arawa, Laniet and Stephen,
were found shot dead in their Dunedin home on June 20, 1994. Their eldest son David, who was 22 at the time, was convicted of the murders in May 1995. The Privy Council quashed his convictions and ordered a retrial in May 2007. He was aquitted of all charges in June 2009.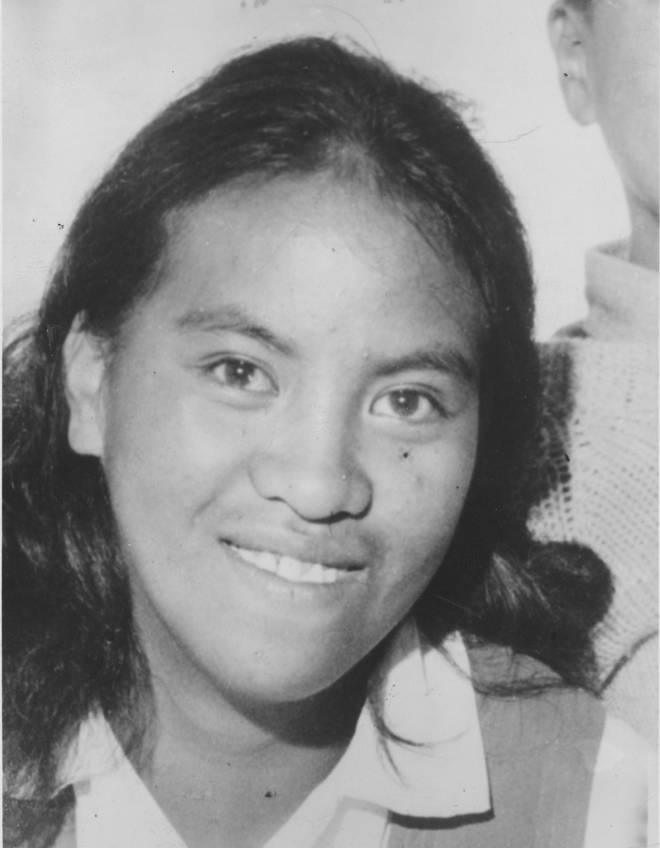 • Olive Walker, 18,
disappeared from the Rotorua township on May 15, 1970. She had planned to walk to her sister's house to babysit her children but she never arrived. Her bloodied and beaten body was found on the outskirts of Rotorua the next day.
• Howard Percy, 65,
died on the way to hospital after being shot twice during a robbery at the ANZ bank on Old Taupo Rd, in Rotorua, on November 5, 1976. A security guard, he was shot after tackling the robber during the heist. The offender escaped and police never caught him.
• Alicia May O'Reilly, 6, murdered and raped in August 1980. She was suffocated in bed in her Avondale home by an intruder.
Solved cold cases
• Marie Jamieson, 23,
disappeared on February 10, 2001. She was last seen alive as she crossed a service station forecourt in Kingsland, Auckland. Her naked body was found nine days later with three stab wounds in her chest and one in her throat area. Joseph Reekers was sentenced on April 20, 2010 to life imprisonment for her murder with a minimum non-parole period of 15 years. He told a probation officer before being sentenced that he had spent four days with Ms Jamieson and had been taking methamphetamine.
• Teresa Cormack, 6,
was abducted from the streets of Napier while on the way to school on June 19, 1987. She was found dead on a beach near Whirinaki eight days later. Jules Mikus was sentenced to life impisonment on October 8, 2002 for her abduction, rape and murder. He has continuously protested his innocence and suggested DNA evidence, which linked him to the crime, is wrong.
• Rodney Tahu, 32,
was shot in the head and shoulder on the forecourt of the Turangi service station on August 16, 1979. He was taken by ambulance to Te Awamutu Hospital, but died shortly afterwards. Menzies Hallett was sentenced to life imprisonment for his murder on July 12, 2013. During his High Court trial, Hallett admitted shooting Tahu at close range but said he hadn't intended to kill him. He retracted that admission before the trial ended.