Flowers have been placed at the property where Auckland mother Jo Pert died after an alleged attack on Thursday.
Several bouquets have been placed outside the Shore Rd address in Remuera along with a card.
The residents at the house, who saw Ms Pert out of their window and called emergency services about an hour after the attack, did not want to speak about her alleged murder.
A woman at the house told the Herald she had no comment to make.
The house was handed back to the residents after a two-day scene examination by police, forensic and specialist search staff.
Cabinet Minister Paula Bennett has spoken out about Ms Pert - one of her old friends - in an emotional press conference this afternoon.
Ms Bennett is a close friend of Ms Pert and her family and spoke on their behalf at Auckland's Viaduct at 12.30pm.
She said Ms Pert was originally from Whanganui and had lived in Taupo.
She was ''an absolutely devoted mum and put her two kids before all else''.
Ms Bennett described Ms Pert as "a fiercely intellectual woman".
The 41-year-old had worked in London for nine years as an accountant. She loved skiing, equestrian and marathon running and was an "all-round sportswoman".
Ms Bennett revealed that Ms Pert was a huge fan of British singer Robbie Williams and even met him back stage once.
Ms Pert's family were proud of her achievements, the biggest of which was becoming a mother.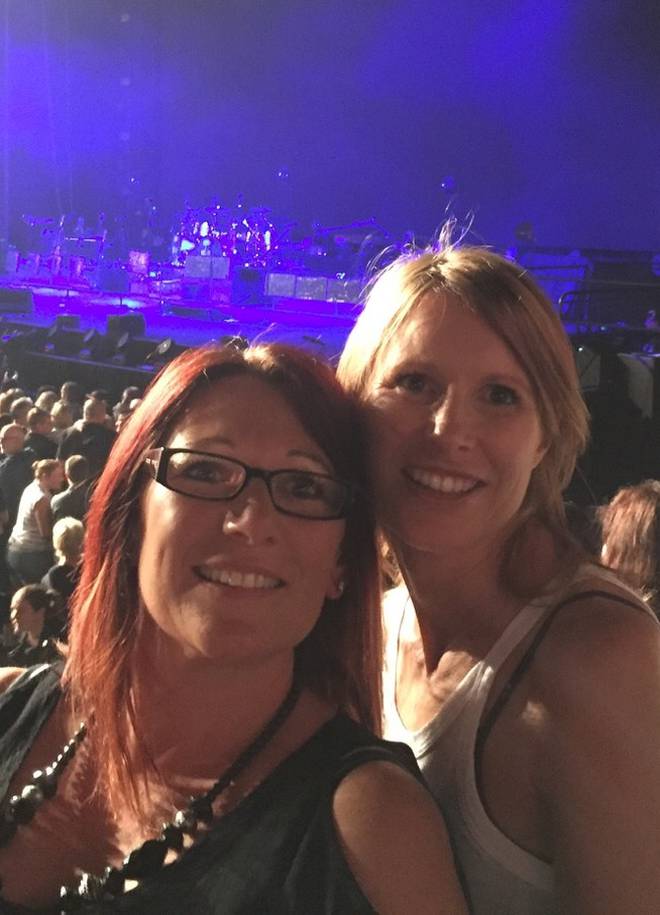 Ms Bennett went to school with Ms Pert's cousin and eventually became "best friends" with her.
"She was a really devoted mum. She had a drive and a passion for life," Ms Bennett said.
Ms Pert was from a "really loving family" and her children had a lot of support.
Ms Bennett said she and Ms Pert's family "thought long and hard about making a statement".
"We want to be left alone now," Ms Bennett said, tissues in hand and visibly upset.
Meanwhile, detectives investigating the alleged murder of Auckland mother-of-two Jo Pert are appealing to Remuera residents to hand over their CCTV footage from the day of the attack.
Ms Pert, 41, was attacked as she was exercising on Shore Rd on Thursday.
A 24-year-old has been arrested and charged with her murder. His name is suppressed as are other specific details of the charge.
Today Detective Inspector Kevin Hooper said police wanted to hear from residents on Shore Rd who may have private CCTV systems that could have captured images of Ms Pert and/or the alleged offender between about 9am and 10.30am that day.
Officers are trying to reconstruct Ms Pert's movements that morning and have set up an 0800 number as well as a dedicated operation email address to help facilitate the flow of information to the Operation Solitaire homicide investigation team.
"We particularly want to hear from anyone who was in the area at the time and who may have seen Joanne Pert running along Shore Rd between the Bassett Rd/Brighton Rd roundabout and the Orakei Rd roundabout between 9am and 10.30am," Mr Hooper said.
"It is important that residents in the area understand that, despite the fact a 24 year-old man has been arrested and charged with Joanne's murder, the police investigation is ongoing and any information that could assist reconstructing events leading up to and following on from the alleged attack on Joanne, is vital to the operation."
Mr Hooper said staff would be working through the weekend and reiterated his appeal to residents and commuters for information, whether verbal or CCTV recordings, that could assist the investigation team.
Meanwhile, grief-stricken family members of slain jogger Jo Pert were comforted by a senior Cabinet minister as they gathered in Auckland last night.
A visibly upset Paula Bennett - a friend of the mother of two and her family - visited her relatives in the central city.
"It's very sad. She was much loved," the minister told the Weekend Herald. "I'm helping with arrangements."
Joanne Pert, 41, is survived by two children. Their father, who is separated from Ms Pert, declined to comment last night.
The children are understood to be in the care of Ms Pert's father, Kevin, who travelled from Whanganui yesterday.
Police allege Ms Pert was attacked while on a morning run on Shore Rd in the leafy suburb of Remuera. She later collapsed on the front lawn of a house, just metres from the front door.
A 24-year-old Mt Roskill man, a stranger to Ms Pert, handed himself in to police on Thursday. Yesterday, he appeared in the Auckland District Court on a charge of murder. He has name suppression.
One of Ms Pert's neighbours, who lives a few doors down from her central city apartment, told the Weekend Herald she was a "lovely lady" who always put her children first.
He had developed a friendship with Ms Pert and the children after she moved in three years ago. "I was close with the kids. I'm an older guy and I've got long white hair, so I'd pretend to be Santa and I told the kids I was Santa's brother."
As "Mike Claus", he would talk to the children often about their Christmas wishes.
"In the mornings I'd see her walking the kids, and they'd stop and talk to me. She'd always stop and wait patiently for them to have their chat with me, especially when it gets close to Christmas."
He had been shocked to hear of Ms Pert's death while he was out of town.
"Upsetting is not even the word for it...it's just hideously sad," he said.
"What touched me was that she was so devoted to her two children. She may have been well connected or whatever you want to call it, but she didn't have a luxurious life - it was all about the kids.
"It's just unbelievable and hideously sad for the kids. I don't know what to do. I said to my wife, what the hell do I do now - I'm Santa's brother. It's just staggering."
A shocked friend of Ms Pert told the Weekend Herald yesterday that she was a "kind and gentle person".
Dr Rona Wang, who now lives in Sydney, became Ms Pert's friend when she was teaching her at the New Zealand School of Acupuncture and Traditional Chinese Medicine.
Ms Pert had been studying for her health science masters degree in traditional Chinese medicine.
"She was so very kind and beautiful. A very intelligent woman with much knowledge," Dr Wang said.
"She was a great mum to her daughter and son - I am thinking of her family."
About three years ago, Ms Pert made an impassioned plea against proposed Family Court reforms in a submission to Parliament.
Describing herself as a solo parent of two children, and a student with a focus on traditional Chinese medicine, she expressed fears a reform bill would have "irreparable consequences" for babies and young children when making care arrangements after separation and divorce, especially in high-conflict situations.
Last night, Detective Inspector Kevin Hooper told the Weekend Herald Ms Pert's children were with family at the time of the attack.
Investigations so far had established she did not move far after the attack, which police believe occurred on the Shore Rd footpath between 9am and 10.30am.
Operation Solitaire staff had already spoken to a number of witnesses, he said. "[We] expect to speak to many more over the coming days and weeks to try to establish the accused's movements - and that of his alleged victim's - in the Shore Rd area and its environs in the time leading up to and, in the accused's case, after Joanne was attacked."
Ms Pert's family travelled to Auckland yesterday and met police investigating her death.
"Our sympathies are obviously with Joanne's family and friends and we are committed to making every effort to ensure a robust prosecution is achieved," Mr Hooper said.
"We are relieved that we are able to reassure members of the community that the alleged offender acted alone and is remanded in custody."
The occupants of the property where Ms Pert was found have returned to their home. They would not comment when approached yesterday.
The Mt Roskill man accused of Ms Pert's murder was remanded in custody yesterday until his next appearance in the High Court at Auckland on January 27. His name suppression will be reconsidered then.
He did not apply for bail.
Judge Claire Ryan ordered a number of reports, including a psychiatric evaluation.
The accused, wearing a blue police-issued boilersuit, appeared calm during the short hearing. He smiled once towards the end of the appearance.
Full family statement, read by Paula Bennett
I've known Jo and her family for about 25 years. I'm not here as a minister, I'm here as a family friend. And the family has asked me to read this statement.
Jo was 41-years-old and the mother of two children. She was originally from Wanganui and has been living in Auckland for close to 10 years. Jo was an absolutely devoted mum and always put her kids first before anything else.
She was mother help in their class, involved in their sports and activities and her life revolved around their needs.
She was a fiercely intelligent and driven woman. She originally obtained an accounting degree and she then later went on to complete a degree in acupuncture and herbal medicine. And then while completing her Masters in Health Science, she was also studying a business degree while raising her two small children.
She was in London for nine years working as an accountant before returning to Auckland.
Jo was an avid sportswoman. She loved marathons, she loved all kinds of sport. She was a great equestrian rider, we were just talking about her skiing and snowboarding, [she was] a great swimmer - in fact a good all rounder.
She had a huge love for Robbie Williams, even going back stage at one of his concerts and then being too scared to actually talk to him.
She was fun loving and she just had a great passion for life.
The whole family was so proud of all her achievements.
Jo's biggest achievement was [her children]. She was devoted utterly to those two children. She put them before anything else and was just so committed to giving them the best possible future.
We can't describe our sadness at this time.
We'd like to pass on our thanks to the police, to the emergency services, to the family that found Jo and we'd like to ask that you respect their privacy at this really difficult time.
CAN YOU HELP?
Contact the Operation Solitaire team on 0800 765 842 or solitaire@police.govt.nz