Today's Morning Rush is brought to you by Sophie Ryan.

Good morning and welcome to today's edition of Morning Rush. Everything you need to know, including the latest, breaking news, sport, entertainment, traffic, travel and weather information. Share your news tips and photos at #MorningRushNZ or morningrush@nzme.co.nz
9.00am:
That's all for today's Morning Rush. Thank you for joining me. Most of the country will have fine weather today, so get out and enjoy it. The blog will be back up and running from 6am tomorrow. See you then.
8.55am: Black Caps captain Brendon McCullum has raised eyebrows after suggesting new Australian skipper Steve Smith will look back and regret Saturday's dismissal of Ben Stokes in the second one day international at Lords. He wrote in his column for the Daily Mail that by not withdrawing the appeal, Smith had revealed his immaturity and may live to regret it. Read more here.
8.50am: Is New Zealand's response to the refugee crisis enough? Should we be doing more to help the millions of children left homeless by war in Syria? They'll be among key questions posed by NZME's Rachel Smalley at a live debate in front of an invited audience today. You can follow the discussion on Newstalk ZB, nzherald.co.nz and NZME's social media platforms from noon today.
8.45am: The traffic is terrible on the Southern Motorway. NZTA advising to delay travel or take SH18/SH16.

8.35am:
They nailed this! Check out this video being shared on Twitter now.
8.32am:
One person had to be cut free after a van and bus collided in suburban Christchurch this morning. It was the first of two large crashes in the city - just minutes later, a car crashed into a house in St Albans. Fire Service spokesman Mau Barbara said the first incident occurred at the intersection of Broadhaven Ave and Bower Ave about 7.30am. Firefighters had to cut one person free. The second incident occurred on Hills Rd in St Albans where a car had crashed into a house. The ambulance team was not required and police were in attendance, he said.
8.26am: TimeSaver Traffic has reported a crash on Hills Rd at Acheson Ave in Christchurch this morning. Motorists should expect delays in the area.
8.23am: Here's an update on traffic problems because of the spill on Harbour Bridge from NZTA with travel times. Delay your travel if possible.

8.20am:
Traffic is heavy on the Southern Motorway since the spill on the Harbour Bridge.
8.15am:
The police officer who found the body of Aylan Kurdi washed up on a beach said he was "crushed deep down inside" when he realised the boy was dead. He told The Mirror: "When I saw the baby on the beach, I approached the baby and said to myself: "Dear God, I hope he's alive. When I found out he was dead, I was crushed deep down inside. It was a terrible sight, it was a terrible loss."
Read more here.
8.10am:
Walter Palmer, the American dentist who killed Cecil the lion, has given his first, and only, interview. Read what he had to say about the hunting of lion and the worldwide backlash that followed here.
If I had known this lion had a name and was important to the country or a study obviously I wouldn't have taken it. Nobody in our hunting party knew before or after the name of this lion.
8.05am:
We're approaching the Top 10 of Wynne Gray's top 50 greatest rugby moments of all time. Here's today's number 11. Relief for New Zealand in 2011: The All Blacks were proud of their flowing style but nothing gave them more pleasure in 2011 than kicking into touch.
8.00am:
I'm sure plenty of people would be desperate to read this. How can you stop worries from interrupting your sleep?
The phone on my pillow says it is 3am. I lie on my back, desperate to nod back to sleep, but instead panicked thoughts begin to ping around my mind.
By 5am I am still lying awake. I have resisted the temptation to wander to the fridge or the bathroom - an admission of defeat - but my shoulders ache, my eyeballs itch and my stomach appears to be tumble-drying razor wire.
7.55am: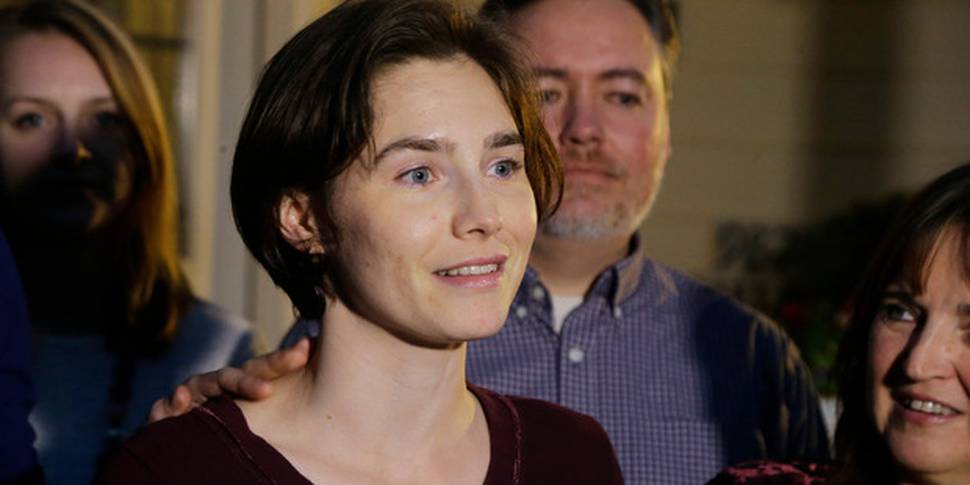 Did you follow the trial of Amanda Knox? I thought it was all fascinating. Today Italy's top criminal court has announced Knox and her former Italian boyfriend were acquitted of the murder of British university student Meredith Kercher because of "stunning failures" in the investigation that led to their conviction. The court has been very critical of the prosecution's case, you can read about it here.
7.50am: News from the markets: European equities moved higher amid relief that Chinese stocks losses were contained, fuelling optimism that a slowdown in global economic growth will be checked. Europe's Stoxx 600 Index finished the day with a 1.1 per cent gain from the previous close. The UK's FTSE 100 Index added 0.5 per cent, France's CAC 40 Index rose 0.6 per cent and Germany's DAX Index climbed 0.7 per cent. Read more here.
7.45am:
Read about the siblings living on the last farm in the approach to Auckland International Airport in Mangere. It's a bit like the Australian film The Castle, they refuse to move. Check out their property and why they don't want to move on here.
7.43am: TimeSaver Traffic says lane 2 of the Harbour Bridge north-bound is closed while the spilled soil is cleaned up.

7.38am:
If you're interested in antiques you'll definitely want to check out the treasure trove of late European collector Sierd Bouma - consisting of 360 pieces of antique and vintage horological timepieces. The collection will be put under the hammer by New Zealand auction house Webb's on September 19. Check out more here.
7.35am: Feel like a morning laugh? Watch this funny video of a Kiwi spelling blunder. A bit like "O for Awesome!"
7.30am:
It'll take you 30 minutes to reach the city on the Northwestern Motorway from Hobsonville.
7.27am: From Greville Rd on the North Shore its taking 47 minutes to reach the city.
7.25am: Traffic is slow on Auckland's motorways. Currently taking over an hour from Papakura into the city according to NZTA.
7.23am: If you're travelling to the North Shore this morning from the city take care on the Harbour Bridge, where a load of dirt has been lost from a vehicle.

7.20am:
Grace Barcelos Owen arrived here from Brazil as a teenage model and married a top fashion photographer, the late Craig Owen. She talks about losing her husband, finding joy again and her new career as a psychologist in today's 12 Questions.
7.15am: What a sweet gift: Jacqui Hartley of Ohope writes: "Traditionally it should be something gold, I replied to the husband of 50 years when he inquired what I would like as a present for our golden wedding anniversary. So he presented me with a beautifully gift wrapped tin of golden syrup." More golden moments from Sideswipe here.
7.10am: Today's brilliant cartoon by Rod Emmerson.

7.05am:
Did you watch MasterChef NZ last night? The audience was shocked when a contestant decided to walk away from the show because the competition got too much for him.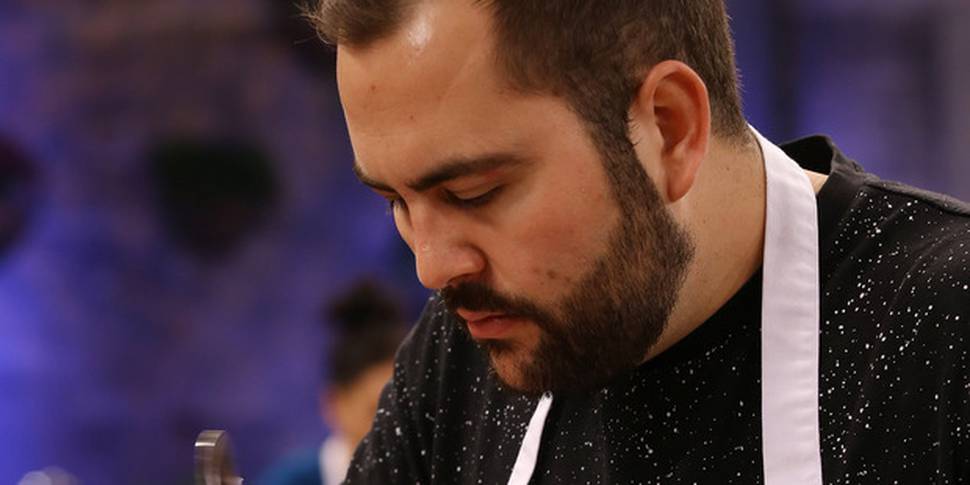 7.00am:
A truck driver who narrowly missed a police officer during a more than 50km police pursuit was suffering from post traumatic stress disorder as a result of the 2011 Christchurch earthquake, the Dunedin District Court heard yesterday.
6.55am:
Snow bunnies will be pleased to hear Mt Ruapehu has extended its season. The cold weather means Whakapapa has its biggest snow base since 2012. The mountain will be open until Labour Weekend. Check out the mountain's video making the announcement here:
6.50am:
New Zealanders want more regulation to ensure school food is healthy, a survey indicates. Almost 80 per cent of those polled were in favour of the Government requiring all schools to implement a health food policy.
The message is clear - the New Zealand public wants strong government leadership to ensure that what is served in the school canteen matches what is taught in the curriculum about healthy eating.
6.46am:
A Tauranga girl, born with a rare birthmark that covers parts of her face, eyes and nose, has set her sights on a conference in California where she can meet medical professionals specialising in her condition. Zahnee Campbell's birth mark affects her sight, co-ordination, causes headaches and painful pressure on her shoulders. Read more about Zahnee and how you can help here.
6.43am: The youngest player at the Rugby World Cup is 20 years younger than the oldest player. Vasil Lobzhanidze of Georgia is the youngest player at 18 years old, while South Africa's Victor Matfield is the oldest player at 38 years old. Find out who the other old hands and young bucks at the World Cup are here.
6.40am:
Traffic is building in Wellington, NZTA has the latest travel times.
6.35am:
David Keys was cycling in Waihi when he fell into a sinkhole and broke his neck. He has been left quadriplegic after the horrific mishap, but now is
6.30am:
This is a beautiful story about a family of Syrian refugees settling into life in Auckland.
Lilas, 5, still has a scar above her left eye where she was hit by a fragment of a bomb that killed her neighbour while she was playing outside in 2012. Her little brother Basal, who is almost 4, fell asleep while his parents spoke to the Herald in the two-bedroom Mt Roskill state house that has been their home since January. "This country makes them sleep," said their mother Aesna Alfuoal, 23.
6.25am:
The All Whites had a disappointing draw overnight with Myanmar.
6.18am:
A huge tapa bark cloth depicting traditional Tongan figures of divinity within a contemporary Christian context has won one of the country's top art awards. Visesio Siasau received a six-month residency in an art programme in New York for his Tongan Tapa Cloth.
6.14am:
Is your household going crazy over Countdown's "Domino Stars"? I couldn't believe how adults and children alike have been swept up in the hype around collecting the full set of dominoes. It's madness.
6.08am:
There is a lot of cold air around the country this morning, but not in the top of the North Island. The warmest place to be is Kaitaia where it is currently 12C. The coldest place is Alexandra, it's down to a very cold -4.4C at the moment.
6.03am: The son of a New Zealand resort owner in Vanuatu has been charged with murder after a fight with a man over a girl escalated. The man's body was found in a burnt out car by police. The murder led to chaos on the island of Tanna and the family's resort has been torched. Read more here.
6.00am: Good morning everyone. It's a settled morning, making way for a fine day for most of the country.