Auckland auction features two "Monet" oils by a notorious artist who duped galleries and collectors
Two "Monet" paintings by a legendary art forger have surfaced at an Auckland auction.
Hungarian-born Elmyr de Hory sold more than 1000 forgeries - worth an estimated $60 million - to reputable art galleries and top collectors all over the world.
After World War II he moved to the United States where he posed as a dispossessed Hungarian nobleman selling off artworks from his seemingly dazzling collection of Monet, Van Gogh, Degas, Picasso, Matisse, Renoir and Cezanne.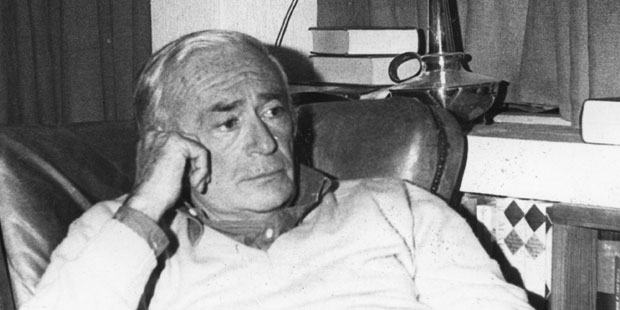 Elmyr de Hory.
The lucrative scam was unmasked when his equally crooked agent, Egyptian-born former dancer Fernand Legros, sold 40 of the phony masterpieces to a Texan oil millionaire.
Notorious as the 20th century's most prolific art forger, his fake works continued to be sold - albeit at greatly reduced rates - well after his apparent suicide in 1976, aged 70, as Spanish and French authorities were trying to extradite him from Ibiza.
The forgeries garnered celebrity from an Orson Welles documentary essay film, F for Fake, and the biography Fake, by Clifford Irving, who went on to create a fictionalised autobiography of US tycoon and recluse Howard Hughes that earned him a 2 year jail term.
De Hory's most dedicated admirer was retired London bookmaker Ken Talbot, who owned more than 400 de Hory works that adorned every wall of his plush Regents Park townhouse.
Now, an Auckland descendent who inherited two items from him is selling two "Claude Monet" paintings.
Talbot paid 4500 for In the Woods at Giverny and At Giverny, painted by de Hory in 1969 and 1970 respectively, in 1980.
While Monet originals fetch millions, the two fakes will have reserves of only $1000 each when they go under the hammer at Cordy's auction house on Tuesday.
"They are colourful and nice paintings, but you don't look at them and think, 'Boy, that's an amazing masterpiece'," said auctioneer Andrew Grigg.
"They don't look like a real Monet - the detail, the quality of the originals would be just absolutely amazing."
It was rare for forged "masterpieces" to turn up on the New Zealand market, Mr Grigg said.
Notorious Kiwi forger Karl Sim was the first person to be convicted for art forgery in New Zealand in the 1980s, after he was caught copying and selling faked paintings and drawings claiming to be from artists such as Charles F. Goldie, Rita Angus and Colin McCahon.
After his conviction he changed his name by deed poll to Carl Feodor Goldie so he could sign pictures C.F. Goldie, and continued to sell his imitations. He died last year aged 89, after a period of illness.
Great fakes
• A forgery of the world's most famous portrait, the Mona Lisa by notorious forger Mark Landis, is being sold at a New York coffee shop with a US$25,000 ($32,000) price tag.
• Dutch artist Han van Meegeren made millions with Johannes Vermeer fakes until he was arrested trying to con Nazi leader Hermann Goering.
• Actor Steve Martin was tricked into buying a painting by German Expressionist painter Heinrich Campendonk in 2004 that was later unveiled as a phony.