• David Cunliffe's wife Karen Price set up Twitter account to attack his rivals
• She says she "made a number of comments that I deeply regret"
• Denies husband knew anything about the account
• But he was the account's first follower; she did not follow him back
• Cunliffe says his staff operate his account
• MORE: Who is Karen Price? Lawyer who doesn't want to be a politician's wife
David Cunliffe's wife Karen Price has apologised for setting up a Twitter account to anonymously attack her husband's rivals within the Labour Party.
In a statement released this morning, Ms Price confirmed she set up the account at the weekend "after a period of intense media attention and scrutiny of our family".
"Our family has been under intense media pressure since the election. My actions were ill-judged and were the result of extreme frustration and trying to look after my husband and family," she said.
She said she had "made a number of comments that I deeply regret".
Ms Price, an environment lawyer, said her husband had no knowledge of the Twitter account until he was asked about it by media last night.
"The account is now closed and I apologise to all those I have offended in any way. I will be taking a short break and will not be commenting further."
Despite claims by Ms Price and Mr Cunliffe's office that he was unaware of the account until last night, he was the first follower of the account. However, the account had not followed Mr Cunliffe back.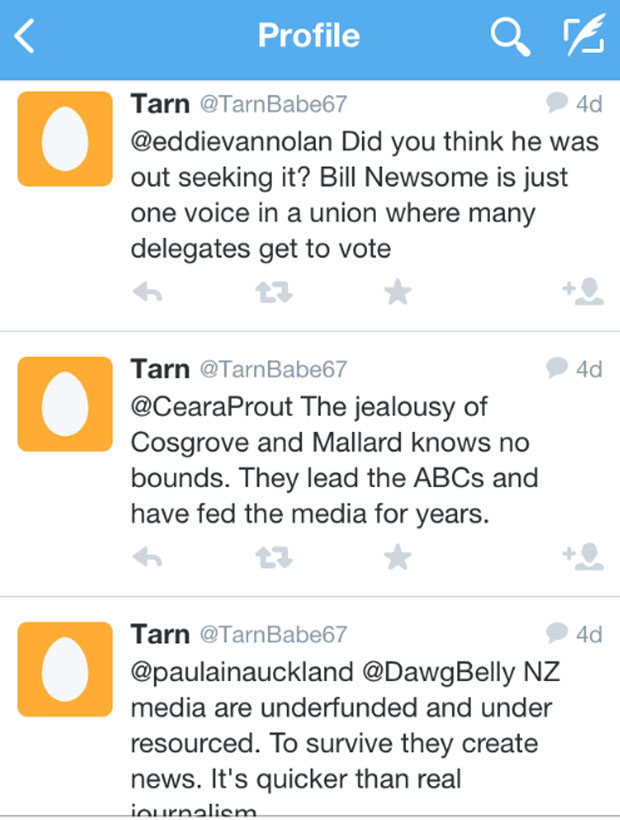 Tweets sent from @TarnBabe67
Speaking to APNZ this morning Mr Cunliffe stood by his comments, saying his staff operated his @DavidCunliffeMP account and automatically follow anyone who follows him or mentions him in a tweet.
"I do not control my Twitter account or who it follows. It's done through staff, my social media team follow hundreds and hundreds, maybe thousands of people," he said.
"It's standard protocol that anybody who follows us or mentions my handle gets a follow back unless they're a known troll. So that's how there's a follow from my account to what turned out to be Karen's account.
READ MORE
• 13 bizarre things David Cunliffe has said in the just 24 hours
• John Armstrong: Party's way out of leadership quagmire unclear
• Labour MPs undecided over front-runners
"None of them knew it was Karen, none of them raised it with me, I had absolutely no knowledge of the account until questioned about it yesterday afternoon night by another media outlet."
Mr Cunliffe said while he "can't defend" what was posted by his wife, she had been motivated by a desire to "support me and the family at a really stressful time".
"She's a really good and strong person, but I have to say it's been a really tough campaign and post-election, and she's shouldered a lot of the burden," he said.
Ms Price was "completely distraught" by her actions, he said, and would be taking a break from public life.
The account, @TarnBabe67, was set up on Saturday, the day Mr Cunliffe announced he would step down as party leader.
It attacked Mr Cunliffe's rival Grant Robertson and MPs Trevor Mallard and Clayton Cosgrove.
Mr Cosgrove responded to some of Ms Price's tweets, which described him as jealous and past his use-by date.
"If David holds the view that I'm jealous of him, why would I be jealous of someone who took us to the biggest catastrophic defeat ... since 1922?
"If David holds the view that ... anybody in the Labour Party who may vote against David should be expelled, then we may be in danger of having a very small party.
"And as for being passed my use-by date, well forgive me I'm 44, David's 53, we came into political life at the same time. God has endowed me with the looks of a 64 year-old, that's life."
Mr Cosgrove said Labour MPs had been very loyal to Mr Cunliffe despite his mistakes.
"When he called caucus collectively scabs, we held our collective tongues. When he apologised for being a man, we held our collective tongues. And that's a fact."
Twitter users said Mr Cunliffe was one of only seven followers the account had over the weekend.
"Interesting he knew nothing about a 3-day-old account when he was one of only 7 followers.....," one posted this morning.
Mr Cunliffe told Fairfax last night that he did not know about the account and it had "nothing to do with my campaign".
The @TarnBabe67 account took aim at Mr Cunliffe's critics, hitting out at the Weekend Herald for running candid photographs of Mr Cunliffe deep in thought on a beach near his Herne Bay home, and went on to criticise others in the media.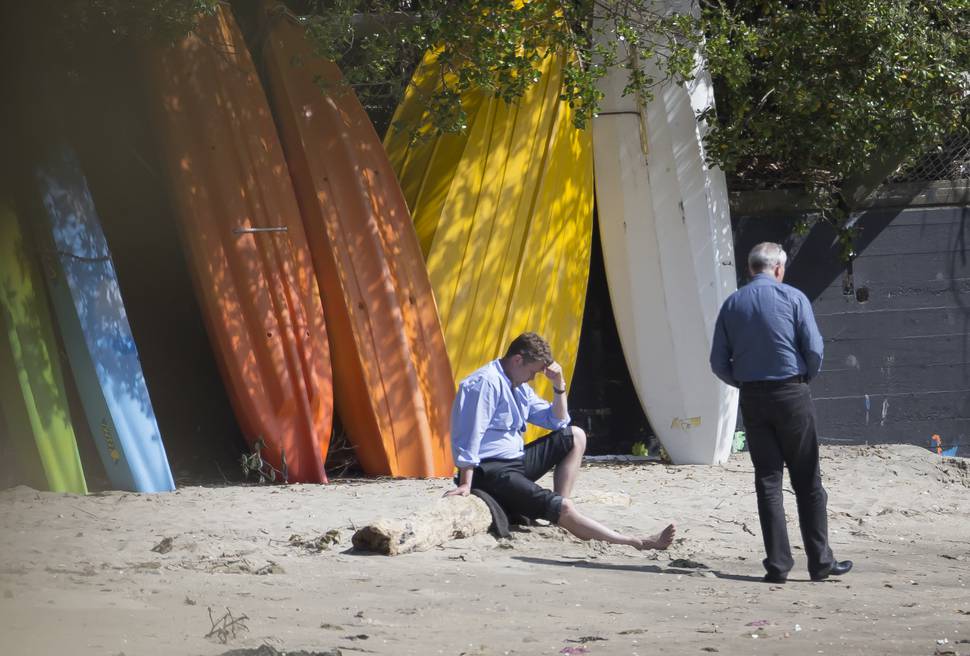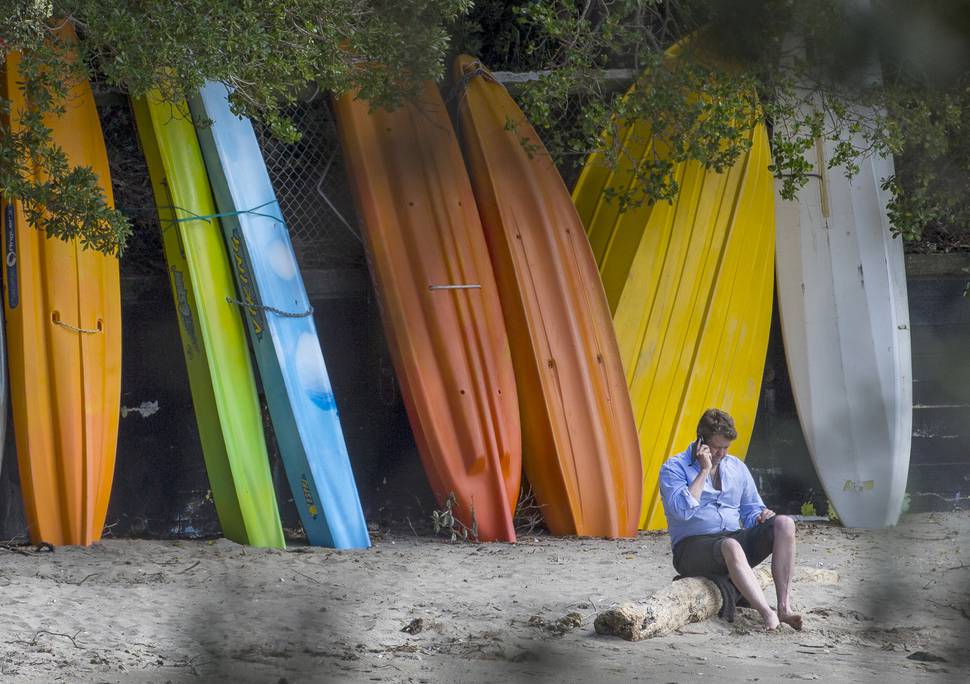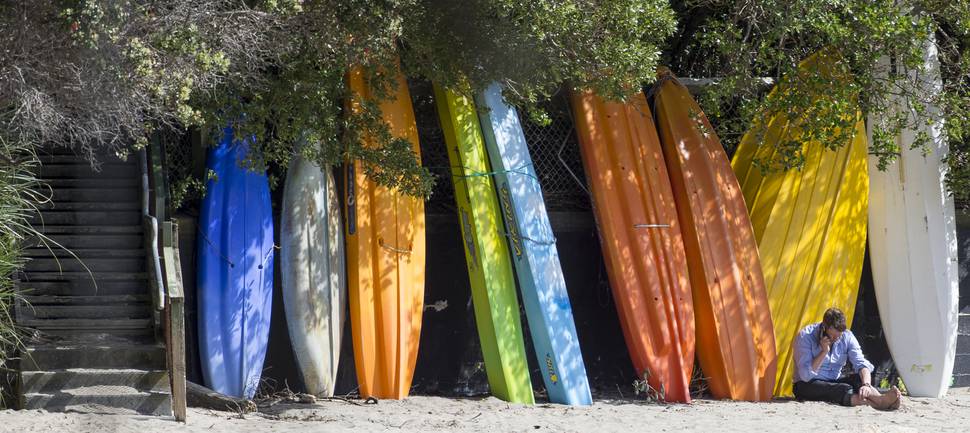 Tweets also hit out at Labour members in the "anyone but Cunliffe" faction of the party, slamming Mr Robertson, and branding Mr Mallard and Mr Cosgrove "long past their use-by date".
"The jealousy of Cosgrove and Mallard knows no bounds," @TarnBabe67 reportedly posted.
This message is displayed when you try to click on the @TarnBabe67 account this morning.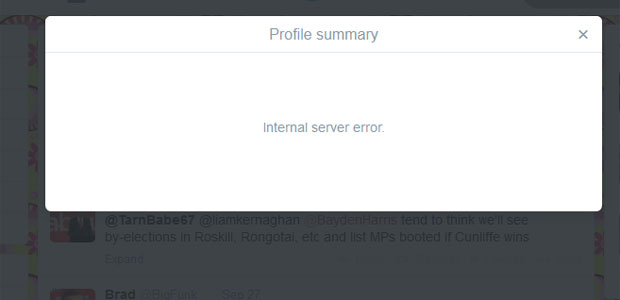 Ms Price is reportedly known by the nickname "Tarn", which is apparently what alerted Labour Party members to the Twitter users true identity, Fairfax reported.
Mr Cunliffe's office told Fairfax last night: "My understanding is that it was started by a family member who wanted to defend me at a stressful time. The Twitter account was activated in September 26 and has been closed down."
Ms Price also targeted Fairfax reporter Andrea Vance through the Twitter account after she wrote a column that was critical of Mr Cunliffe.
Responding to a tweet which said the column "sums everything up extremely well", Ms Price tweeted: "No it sums up Andrea Vance very well. She's unidimensional and unbalanced. Grant's been feeding her for years."
Labour MP Clayton Cosgrove, who was targeted in some of the tweets, said he believed Mr Cunliffe was complicit in his wife's Twitter attacks.
"Let me put it this way. If my partner set up a Twitter account to attack members of the caucus I would know about it."
Mr Cosgrove said he had not received a personal apology for the online attacks but he was aware that Ms Price had made a public apology.
"I hold no animosity to her and I do not hold her responsible. I feel actually very sad because I think people are being used."
Fairfax media reported this morning that Cunliffe had handed over the control of his Twitter account after he broke election laws last November.

Police warned Mr Cunliffe for tweeting support for a Labour candidate on polling day for the Christchurch East byelection.
"My Twitter account was handed over to staff at that point," he said.
Fairfax said that staff had changed his password.
Parker says Cunliffe apologised for the account
David Parker told TV3's Firstline he received a call from Mr Cunliffe last night apologising for the Twitter account.
"It is a time of high emotion for families, David worked hard over the campaign and his family will have seen the pressure that he's been under and how much he's done to try to win for the Labour Party, so they'll be feeling bruised for him and I'm sure that she regrets her actions," Mr Parker said.
Mr Cosgrove told RadioLive the tweets were "sad".
"There is a code of conduct which the party has which basically says we should treat people with respect and I don't think that family members should be used in this way," he told the station.
Speaking to NewstalkZB, Mr Cosgrove said if his partner opened a Twitter account to attack caucus colleagues he would know about it.