Tributes flowed today at the funeral of Millie Elder-Holmes' partner Connor Morris.
Mr Morris 26, who died following a brawl overnight on Saturday, was laid to rest following a funeral service today.
Millie Elder-Holmes at today's funeral. Photo / Brett Phibbs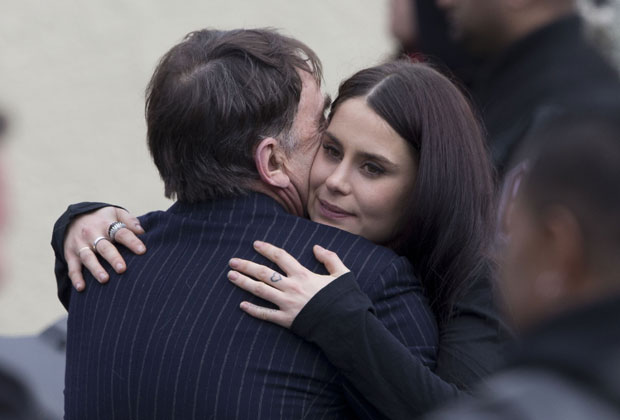 Around 200 gang members from across Auckland were among mourners who came to pay their last respects to the son of prominent Head Hunters member Chris Morris at the east chapter's fight club in Ellerslie.
Video: Connor Morris farewelled in Auckland
Video will play in
Play now
Don't auto play
Never auto play
Over one hundred bikes lined the street outside the Head Hunters headquarters in Auckland as mourners turned out to pay their respects to Connor Morris, who was killed in a brawl over the weekend.
Dressed in a black T-shirt emblazoned with a photograph of her boyfriend and the words, 'rest easy Connor Morris', Ms Elder-Holmes was comforted by family and friends.
Read more:
• Renewal of gang ties may make retaliation for killing more likely
• Emotional visit to gang HQ for Millie
Among the mourners who packed into the gang's gym, Fight Club 88, were her brother Reuben and stepmother Lady Deborah Holmes, as well as former deputy prime minister Sir Don McKinnon and his wife Lady Claire.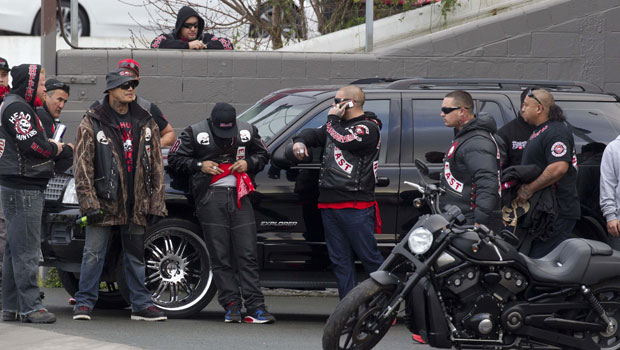 Gang members gather ahead of Mr Morris' funeral this morning. Photo / Brett Phibbs
Many tributes were paid to the young man, Sir Don said afterwards, with friends and family describing him as a good friend who was always ready to help people.
He described the tributes as "fairly short and to the point", and "honest, candid comments".
During the service, the Fight Club 88 gym was overflowed with mourners who were forced to crowd around the entrance of the club and up the street. Head Hunters members, from the gang's east, west and north chapters, made up the majority outside while members of other gangs kept a respectful distance across the street.
More than 100 motorbikes lines the kerbs and grass verges opposite the club, drawing attention from passersby.
Photos: Farewell for Connor Morris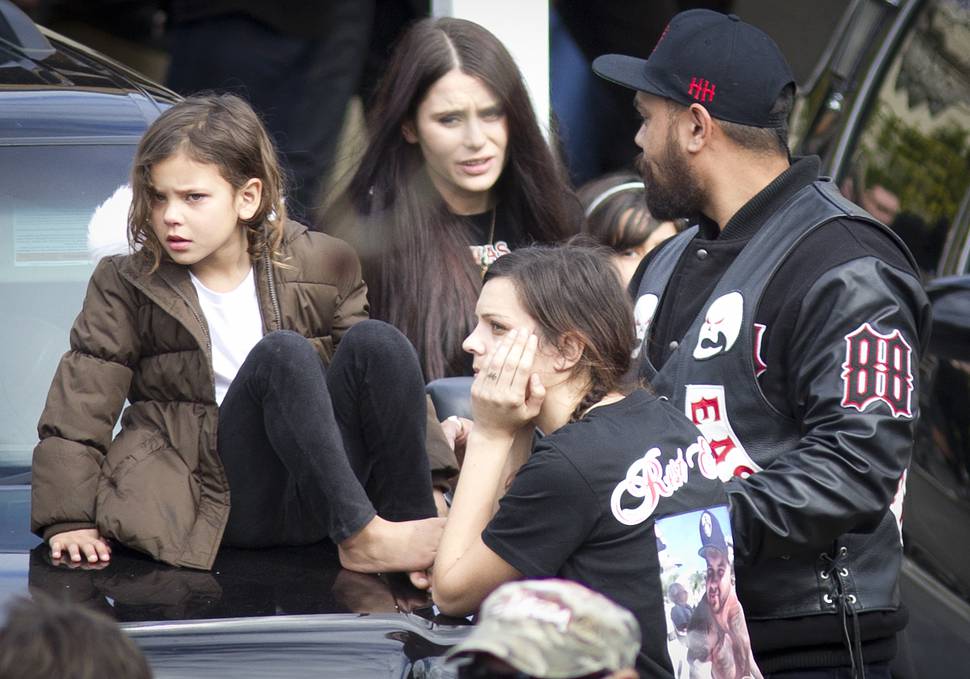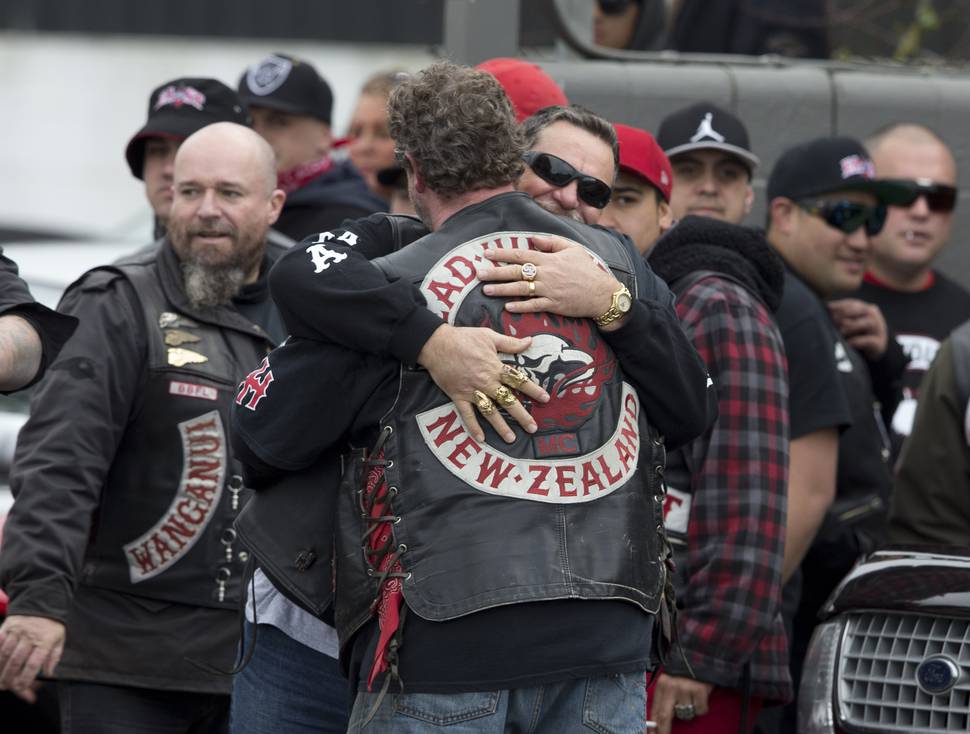 When the service was finished, a haka was performed for Mr Morris as his coffin was lifted into a waiting hearse before being taken to Waikumete Crematorium.
He was sent off with a noisy farewell as gang members revved their engines, sending fumes and smoke into the air, before following the funeral procession to the crematorium in a sea of black leather and patches.
On Wednesday night Ms Elder-Holmes' mother, Hinemoa Elder, posted a tribute to Mr Morris, in which he described him as "a second son", and the couple as "soulmates".