Kiwis bet more than a million dollars on the World Cup semifinal between Brazil and Germany — the biggest amount of the tournament so far.
But just one punter predicted the stunning 7-1 score which put the hosts out of the tournament yesterday morning — turning $2 into $250.
Brazil's loss equals their worst in footballing history, and is their first loss at home in 64 competitive matches since 1975. It was also the biggest defeat in a World Cup semifinal.
Germany scored five goals in 18 first-half minutes, securing them a place in Monday morning's final in Rio de Janeiro.
Miroslav Klose scored a record-setting 16th career World Cup goal.
Brazilian spectators inside the Mineirao Stadium in Belo Horizonte were in tears and booed their fallen heroes off the pitch.
Closer to home, Brazil's ambassador to New Zealand, Eduardo Gradilone, had invited German ambassador Anne-Marie Schleich and fans of either side to watch the game at the Brazilian Embassy in Wellington.
It was the Germans shouting and cheering for most of the match, as the tribe dressed in green and yellow stayed stony-faced.
Photos: Crushing defeat - a nation's anguish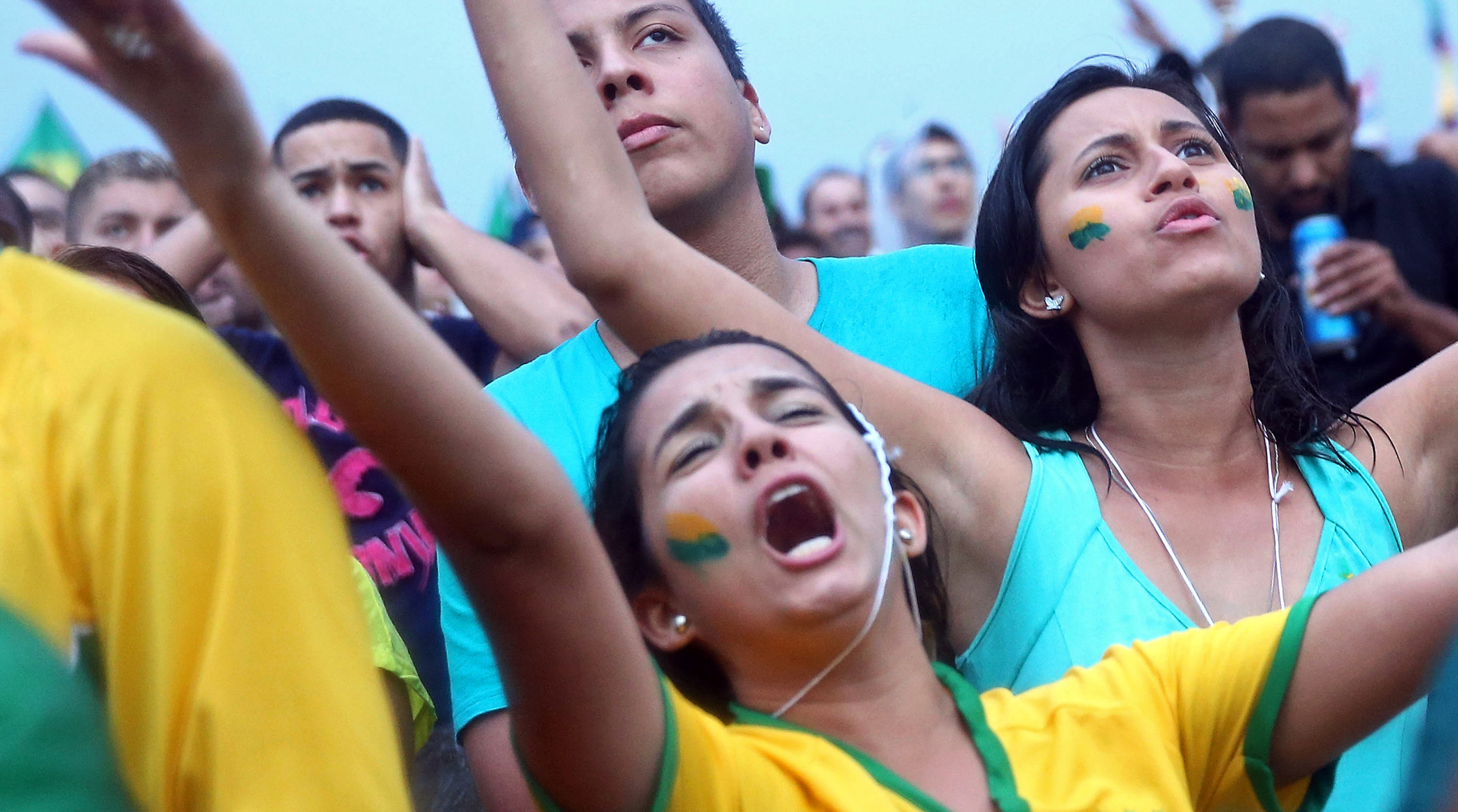 Brazil's loss is the biggest defeat in a Cup semifinal. Photo / AP
Mr Gradilone gave his counterpart, Dr Schleich — who could not wipe the smile from her face — a friendly hug afterwards to congratulate her.
The other finalist will be Argentina or the Netherlands, who meet in the other semifinal this morning.
A spokeswoman for the New Zealand Racing Board said Germany was the favourite to win the final, paying $1.65, while Argentina's odds are $3.70 and Netherlands sit at $4.50.
Germany have won the World Cup three times, the last time in 1990.
Argentina are the favourite to win today's semifinal, paying $2.40, with Netherlands' odds at $2.90, and a draw paying $3.20.