Emergency services were called to the Rotorua Electoral Offices this morning after an unidentified white powder fell out of mail.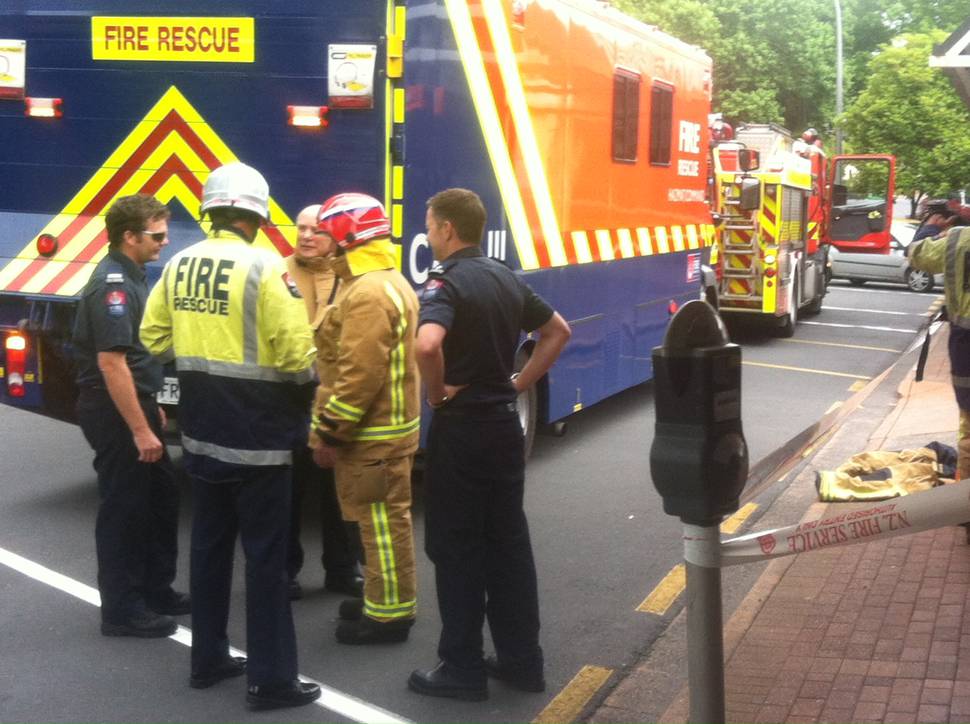 An NZ Post staff member called police around 8am when he noticed the powder spill out on to a bench. The Rotorua fire brigade was sent to the Amohia St office, which was being treated as a crime scene, said fire station officer Tony Kelly.
The road was blocked off between Haupapa and Pukuatua Sts with ambulance and police also at the scene.
Two fire officers wearing chemical suits entered the office with a photo ionisation device, to try to identify the substance. A short time later they emerged with the powder and were washed down.
Mr Kelly said the substance was not identified and had been passed to police.
Police said the powder would be sent to ESR for analysis.