Far North REAP has had only four CEOs since it was founded in 1998.
That became five on Tuesday when Kiri Sloane-Hobson officially succeeded Ian Swindells — but all had been worthy of the position and had made their mark, former REAP chairman Malcolm Matthews told Mr Swindells on Friday evening.
Mr Matthews recalled phoning Mr Swindells to offer him the job.
"He didn't argue about the pay," he said.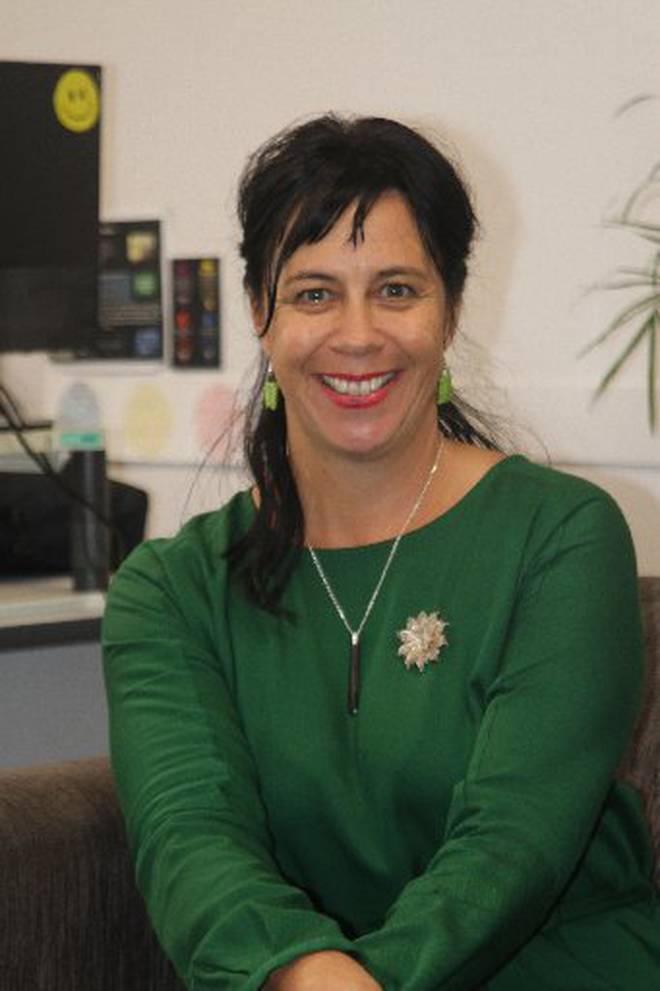 Mr Swindells had followed Robin Shepherd, Trevor Gray and Tunny McFadyen in keeping the ship on an even keel.
Meanwhile the respect Mr Swindells had earned in his five years in the position was made apparent in tribute after tribute.
Current board chair Jay Rupapera set the tone when she described him as a real joy and a blessing.
He was a great leader and mentor, she said, warning him that while he had asked that the farewell be kept brief and informal, "we don't have to listen to you any more".
He was praised for his honesty and for being "mostly compliant". Lisa Jones made it clear that he was expected to continue contributing to the organisation for some time yet.
"Now we have someone to help Malcolm [Matthews] provide us with vegetables — and fish," she said.
His integrity was beyond compare, and he had always acted in the best interests of the community and his staff, she said.
Mayor John Carter noted that Mr Swindells' contribution had gone far beyond REAP. He commented on his leadership, enthusiasm and common sense, telling him that the work he had done to address social issues was appreciated.
Peter Visser confessed that the staff had been a "little on edge" when he arrived and took over, but he had been a fantastic leader, without losing the ability to have fun.
Cliff Colquhoun (CBEC) said he regretted not having taken opportunities to work with REAP in the past, but he praised Mr Swindells' leadership.
"The mark of a leader is that everyone feels improved, and is improved. Very few can do that," he said.
Former colleague Paul Sykes offered a slightly different perspective, revealing that he had been the ringleader of a "clandestine" betting syndicate that hadn't been doing so well until recently. Perhaps its change in fortunes had something to do with his description of his old friend as a "cunning old bugger".
Mr Swindells said he was not sure of the truth of all that had been said, but gave credit to one of Kaitaia's old identities, Grace Williams, whose daughter Lynne McCarthny had recited her mother's contribution to her community at her 90th birthday.
"I was blown away," he said.
"When Marie and I arrived here in 2013 we got a sense of what it meant to be part of this community and the significant role played by volunteers, such as firefighters.
"People in Auckland do not understand what is required to keep a community like this going, and I am proud to be part of it."
He was proud too of how far REAP had travelled on its sustainability journey, and a raft of achievements over the last five years.
"Leaders can sow a seed, but without the right culture nothing is going to happen," he said.
"Seeds need to grow from the bottom up."
He congratulated and saluted everyone involved in Far North REAP, and offered one last message to the staff.
"This community needs you to be at your best every day," he said.
"Remember what you are here for, and enjoy it."
Six candidates put hands up for the six seats at REAP
Far North REAP did not need an election to appoint its board this week, with a withdrawal leaving six candidates for the six available seats.
The successful candidates, sitting members marked with an asterisk, were:
John Haines*, originally from Ontario, has lived in the Far North since 1996. Employed as a librarian in Kaitaia, the former NorthTec tutor describes himself as an advocate of lifelong learning and education in general, with a passion for the services provided by Far North REAP.
John Rutherford was earlier this year appointed principal at Kaitaia Intermediate School.
His background includes working as a consultant with Cognition Education Ltd, and before that with the Ministry of Education.
He was also part of the team that developed nation-wide practice in implementing programmes within the Positive Behaviour for Learning initiative, was involved in developing strategy for the regional development of inclusive practices in schools, and was a member of all three district planning teams as the continuity factor providing leadership, guidance and alignment for those teams with the regional plan.
Hori Chapman* said being of Maori and Pakeha descent gave him a firm understanding of relationships between Maori and Pakeha and the importance of honouring of Te Tiriti o Waitangi. He was passionate about te reo Maori and tikanga Maori, which he promoted as essential in a bi-culturally community.
A qualified teacher, a singer, song-writer and composer, writing in both Maori and English, he saw music and the arts as a means of expressing thoughts and aspirations, complimentary and relevant to other forms of literacy.
Rob MacDonald* had 34 years' experience in the education sector, 27 of them in the Far North, and was currently running a workforce of specialist teachers servicing 70 Far North schools as manager of RTLB (Resource Teacher for Learning and Behaviour).
Passionate about working in partnerships and with an extensive network of like-minded people and organisations, he was dedicated to realising the potential in others.
Dion Hobson was currently a member of the Ngai Takoto Runanga board, had networks within the Ministry of Justice, and worked with many NGOs and providers in the Far North. He had the ability to work with all five Te Hiku iwi.
Ricky Popata-Davis, a qualified early childhood teacher, also had established relationships with all five Te Hiku iwi.
The board also includes CEO Kiri Sloane-Hobson and staff representative Angelene Waitohi.