The sand dunes at Ahipara provide the backdrop for the second children's book based on Northland's rescue helicopter service.
Lima Leaps to the Rescue was officially launched at Saint Francis Xavier Catholic School earlier this month, while Okaihau Primary School hosted a second launch as part of its annual grandparents' day.
The new book follows the very popular Juliet to the Rescue. Both were illustrated by Auckland artist Tony McNeight.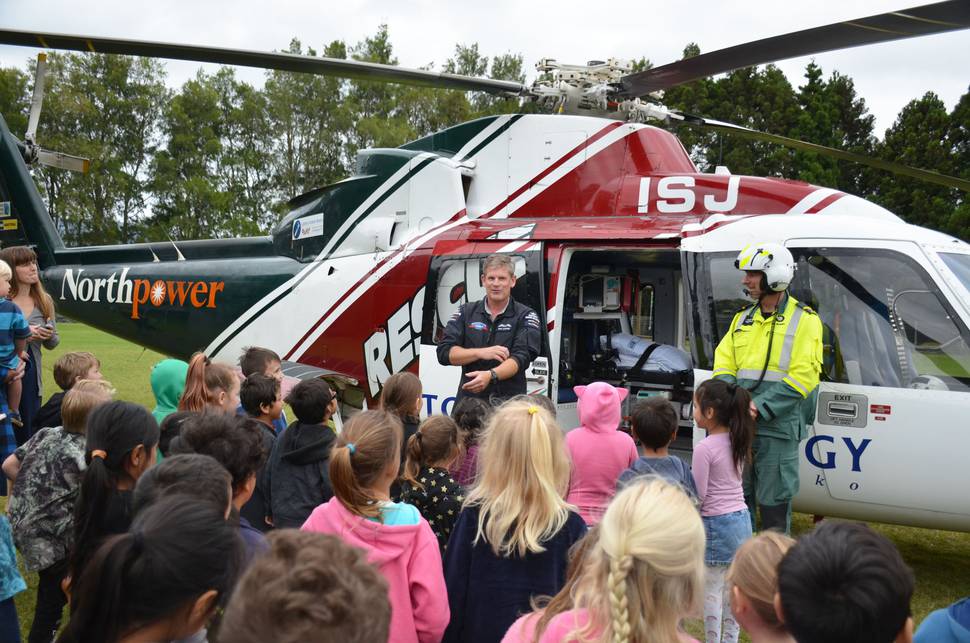 Tama, Poppy and Jack, the characters from the first book, feature once again, along with new characters Kenny the Kereru and siblings Ollie and Tia.
While holidaying in the Far North, Ollie and Tia head off to find an old shipwreck and some long lost taonga when a boogie board ride down the dunes goes wrong.
Northland Emergency Services Trust general manager Vanessa Furze said the first book was such a great success it was decided to create a series to bring all the helicopters to life.
The new book also incorporates elements of te reo, as well as having an underlying safety message and a focus on raising awareness about staying safe over the summer period. All proceeds from the sale of the books go the Northland Rescue Helicopter.
The rescue helicopter appeal has been especially close to Okaihau Primary School principal Tim Couling's heart since he was injured in a car crash in Kerikeri a few years ago.
The accident happened on Kerikeri Rd, by the Packhouse Market.
Mr Couling, who was the back seat passenger in a van that was hit by another vehicle that had crossed the centre line, was thrown through the van's window and was not in good shape by the time the helicopter arrived.