Over the next week, we will profile the remaining finalists in the Northern Advocate's People's Choice Award for community sport Good Sorts. From March 1, you will be able to vote for your favourite and the winner will be announced at the Northland Sports Awards on March 15. Today we talk to Vicki Macdonald, a woman who campaigned for over 20 years to find a home for Whangārei gymnastics.
The passion Vicki Macdonald found for gymnastics as a 7-year-old hasn't waned one bit.
Four decades on, Macdonald is the lifeblood of Whangārei gymnastics, acting as the Whangārei Academy of Gymnastics (WAGS) manager and head coach for almost 600 local gymnasts.
Only recently had Macdonald started the paid manager position, where before she had been working more than 20 volunteer hours a week to continue the local gymnastics programme, a fact that made her a great finalist for the Northern Advocate's community sport Good Sorts award.
Macdonald's legacy was highlighted by her 20 years of work, alongside fellow volunteer Angus McCulloch, petitioning for the Trigg Sports Arena to be built. Opened six years ago, it was now the home of the WAGS programme.
"It was a long journey of about two decades worth of submissions and thousands of volunteer hours by me and many other people and now we've got this dedicated facility," Macdonald said.
"I'm just so proud that we managed to get it done and it's here forever now."
Before the arena, the academy operated out of an old Springs Flat warehouse and due to rising rent and degrading conditions, it was becoming unsustainable as a venue.
"It was basically a tin shed that would be about 2C in the winter and 40 degrees in the summer, and you could hear the rats running around, it was just awful," Macdonald said.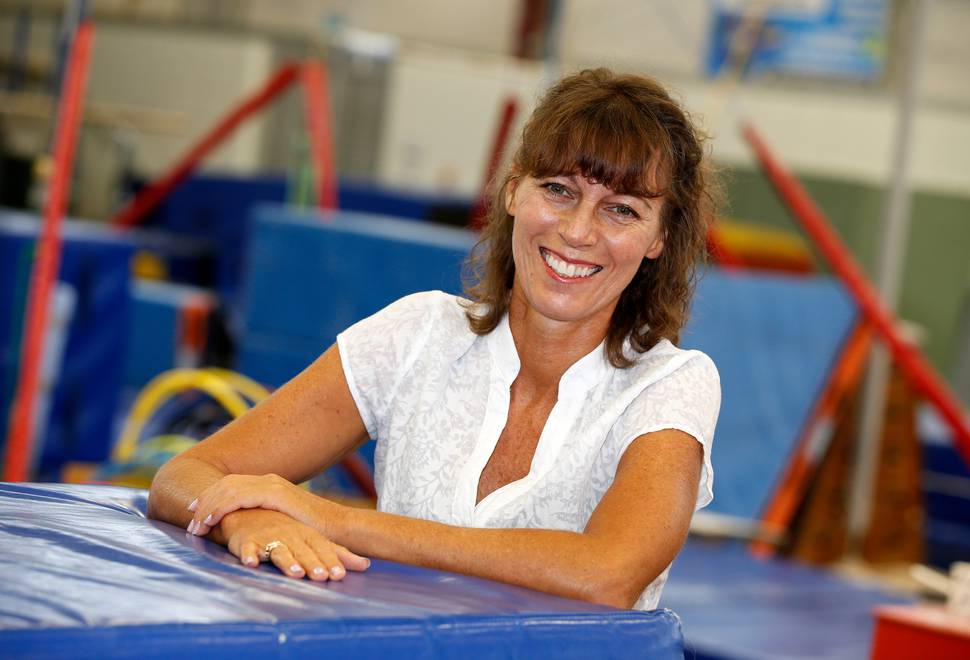 The process in getting the arena built was not an easy one, spanning over four decades with countless denials and revisions for Macdonald and her volunteer crew to conform with, until the project was finally finished six years ago.
Since then, the club's numbers had exploded from 300 to just under 600 this year. For Macdonald, this showed how valuable the facility was, not just for gymnastics, but athletics as well.
Starting as a gymnast when she was seven years old, Macdonald competed until she was 17 where she transitioned into the role of a judge and later, a coach. Apart from her family, Macdonald said the sport was a huge part of her life.
"My kids are still the most important thing in my life, but gymnastics absolutely consumes me and I think about it all the time, it really is my passion."
WAGS was one of about six gymnastics clubs in Northland. Macdonald said it was great to see numbers booming in what she believed to be the hardest sport to compete in.
"You've got to be so good at so many things, balance, strength, timing, running and no other sport really does that.
"There's just so many facets so it's hard to find gymnasts who can compete at a high level and commit to about 15 hours of training a week."
Despite the time commitments, WAGS has had a number of successful gymnasts over the years, including national champions. Club member Michelle Crawford was the latest to see success on the national stage, earning gold in the vault for the last two years in the Step 7 and 8 divisions at the Northland Gymnastic Championships.
Although Macdonald's service to the sport had given her great pleasure, her life had not been always so enjoyable. At the age of 27, she was diagnosed with ovarian cancer that doctors told her she would not recover from.
"I can hardly remember it now, it seems like a lifetime ago," she said.
"Everybody at the club was so supportive which helped me through it and if you can get through that, everything else is just the icing on top really."
This experience only furthered Macdonald's passion for gymnastics and confirmed her commitment to giving any child a chance to try gymnastics, regardless of their ability.
"We do really make a difference in community as we have the ability to give kids confidence to do what they didn't think was possible, and you can't put a price on that."
While she had no immediate long-term goals, Macdonald was convinced she would continue to help advance gymnastics in Whangārei for many years to come.
"I'm not going anywhere, I've worked too hard to get here so I won't be letting it go
any time soon."
Voting for the award opens on Friday, March 1, with the winner being announced at the Northland Sports Awards on March 15.