"I know what it's like to be a young man who's a bit confused and not sure exactly where I am going."
Whangarei's Jake Heenan, a professional rugby player, is using his own experiences as he works as an ambassador for the 'Tackle Your Feelings' campaign in Ireland.
He spoke through videos on the Tackle Your Feelings website about his journey.
"Although I never had mental health issues growing up, I faced certain things that I found challenging," he said.
"I was arrested several times before I was 18. Not long afterwards, I was homeless. Through these times I guess I needed to learn how to reach out to other people."
"The main feeling I had through this was fear. Fear of the unknown and anger, which was a direct result of being afraid."
Tackle Your Feelings has a clear goal in their quest to help combat mental health issues.
"We have a vision for a society where emotional vulnerability is viewed as a strength. Where being honest with yourself about how you are feeling is brave. Where it's second nature to connect with your emotions. Where you feel empowered to open up to others for support," the campaign states.
Heenan, a former Whangarei Boys' High School student and now member of the Connacht Pro12 rugby team, is using his profile to help empower those who may be struggling with issues.
Along with playing flanker for defending champions Connacht and his work with Tackle Your Feelings, Heenan volunteers with Dóchas Don Óige, a training centre for young people at risk.
Heenan said he wanted to help those who had gone through similar experiences.
"I ended up working with Dóchas because I wanted to work with young adults who have had troubles and hard times," he said.
His work with Dóchas Don Óige led into being an ambassador for Tackle Your Feelings, who he has spoken for at their second panel discussion.
Heenan was joined by former Munster halfback Cathal Sheridan, current Connacht coach Pat Lam and Connacht Hall of Fame legend Michael Swift, who was the master of ceremonies.
Clinical psychologist Dr Eddie Murphy also added his expertise.
Heenan is just looking to give a helping hand to those in need.
"I'd like to help others and hopefully reach out to a few young adults who feel the same and just help them feel comfortable with where they are and where they are going," he said.
"I think it's important that everyone recognises that everybody has their own issues and problems and you yourself may have them."
"It is okay to talk about them."
Heenan, who captained the New Zealand Under-20s team to the final of the 2012 Junior World Championship, has been part of a significant change in sport that shines a light on mental health and wellbeing.
Former All Black and Blues coach Sir John Kirwan is currently on a national tour, sharing his personal experience and thoughts on depression, hope and mental illness.
He has been a driving factor in the shift of mentality concerning the stigma of mental health issues.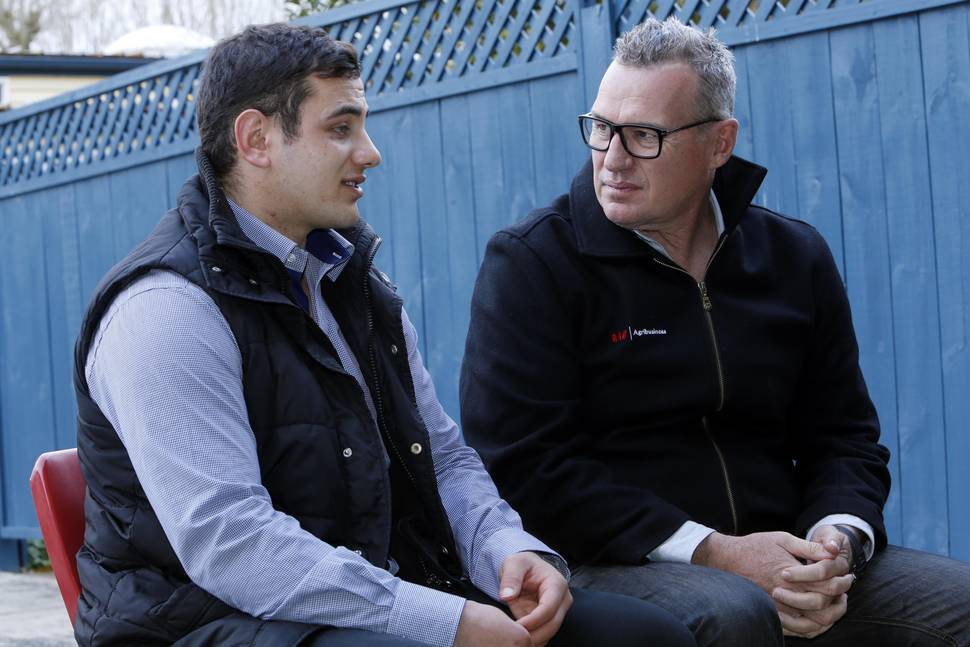 Former Northland player Kurt Davies recently detailed in a candid video his experiences with depression.
Speaking with Northern Advocate reporter Mikaela Collins, he said there were major reasons why he came forward to help.
"There are a couple of things that are really important for me. Firstly, depression, it's an illness, not a weakness," he said.
"Youth in New Zealand and our rural sector have the highest suicide rates, so it's not something we can ignore."
"It's something I want to tackle head on and openly talk about because you can get through it and there's a lot of hope out there if you reach out and look for it."
Davies and Sir John spoke at Kamo High School on September 8 about depression.
Heenan will continue his work with Dóchas Don Óige and has a message for everyone.
"If you're unsure about someone or think they're struggling, it's very important to reach out and feel comfortable to do so."
"A helping hand or even a conversation is important to people they're going through a hard time or not."

Where to get help:
• Lifeline - 0800 543 354 (available 24/7).
• Suicide Crisis Helpline - 0508 828 865 (0508 TAUTOKO) (available 24/7).
• Youthline - 0800 376 633.
• Kidsline - 0800 543 754 (available 24/7).
• Whatsup - 0800 942 8787 (1pm to 11pm).
• Depression helpline - 0800 111 757 (available 24/7).
• Rainbow Youth - (09) 376 4155.
• Samaritans - 0800 726 666.
• If it is an emergency and you feel like you or someone else is at risk, call 111.