The International Rally of Whangarei will return to Northland for its ninth consecutive instalment this weekend.
For NorthTec's automotive engineering students, it will provide more than just an excuse to ditch their greasy overalls in a bid to watch the local and international motorsport action.
Three months into his automotive course, first-year NorthTec student Karl Davis will be one of several lucky students working alongside the event's international rally team mechanics in preparing the cars for racing this weekend.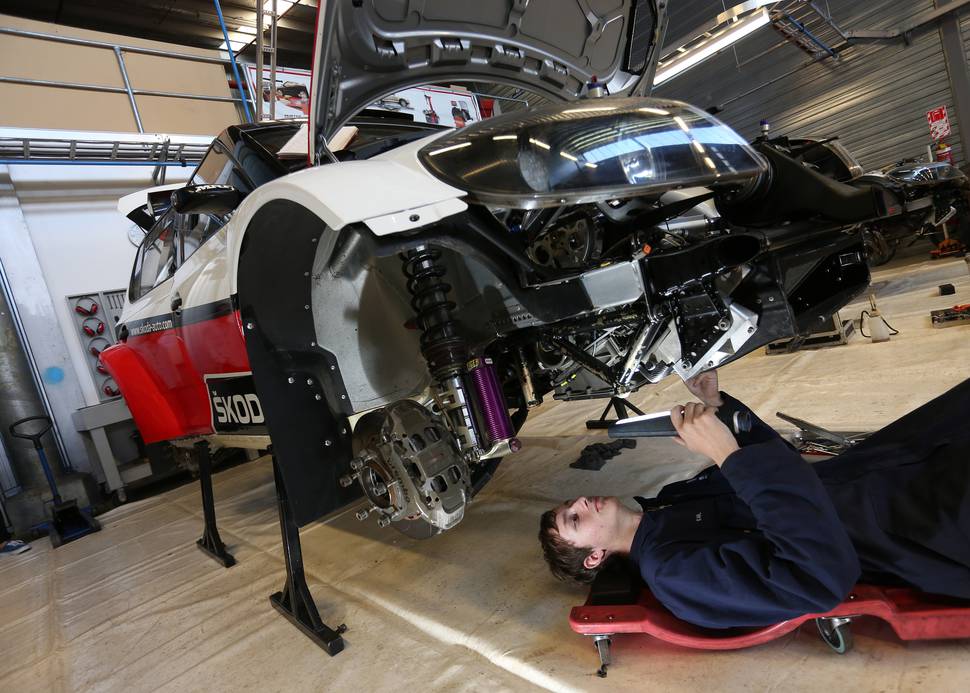 Davis says the Whangarei-based rally will be the "biggest event" he has been involved in.
"It's awesome getting to work on such advanced cars," he says. "[I'm] learning lots, it's interesting to watch them [team mechanics]. We're just starting from the bottom and working our way up."
Boasting an array of high-profile drivers and teams, this year's rally will again use NorthTec's automotive campus as a base for the teams in the build-up to the event.
With most of the team gear arriving at the weekend, including the cars of defending champion Gaurav Gill and American motorsport sensation Ken Block, NorthTec automotive engineering tutor Lucas Connew says his students will benefit greatly from the "hands-on" opportunity.
"This is my fourth year and I've seen the rally come in every year," Connew says. "It's really helpful for the students. It gives them a lot of experience.
"They get put in with the teams ... as the teams build confidence in them they start getting good jobs thrown at them."
In addition to the exposure of a professional rally environment, students will be able to contribute their learnings and input toward course credit.
"We've covered a lot of topics so far, like cooling systems, braking systems, manual transmissions. [But] these aren't like your everyday road-going cars - they've got really specialised systems," Connew says.
"Some of the latest technology they use in here is really good for the guys to see. It's an eye-opener in that way."
Although this week will allow his students some brief respite from academia, Connew says: "Most of the guys like the practical stuff but there's [still] all the paperwork stuff that goes with it."
Connew hopes his students will benefit long-term from the opportunity.
"It'll give them a chance. They [the teams] really enjoy having them, they're good kids."