Kaipara tourism operators are fuming because the district council is the only one in Northland not funding visitor information centres (i-Sites).
The Kaipara District Council (KDC) has the highest debt-to-ratepayer ratio in Northland and closed down its only i-Site, in Dargaville, in 2009, citing financial losses.
For the past nine years Sue and Rick Taylor have run and self-funded the renamed Dargaville and Kauri Coast Visitor Information Centre. The Taylors have decided to close their doors for good in August and have renewed calls for the council to take over.

A KDC spokesman said that at this stage the council has no funding available to open an I-Site.
"In the Long Term Plan 2018/2028 council made a decision to support investigation into how we can increase support for Kaipara's tourism sector as a whole, however there are no budgets specifically included for visitor information services."
By comparison, Whangarei District Council spends $700,000 a year on its i-Sites while Far North District Council spends $820,695.
The KDC decision has led to an outcry from local businesses and tourism operators, who say the local information centre's closure will have a demonstrably negative affect on their bottom lines.
Dargaville River and Rail tourism director John Hansen said the impact on his business
will be huge as about 40 per cent of bookings come through the centre.
Parkview Motel owner Matt Diack said he is disappointed with the decision.
"I don't know why the council won't fund it. But if they did, I think they should keep Sue [Taylor] on, she would be wonderful."
Mr Diack said 20-25 per cent of the motel's bookings come through the information centre.
"The decision to close it is a negative one, it's not helping the town or district at all."
Northland MP Matt King wants the Government to look at subsidising a Kaipara I-Site.
"The Government should be approachable to increasing the subsidy, payable for a limited period of time, if the council can demonstrate hardship," King said.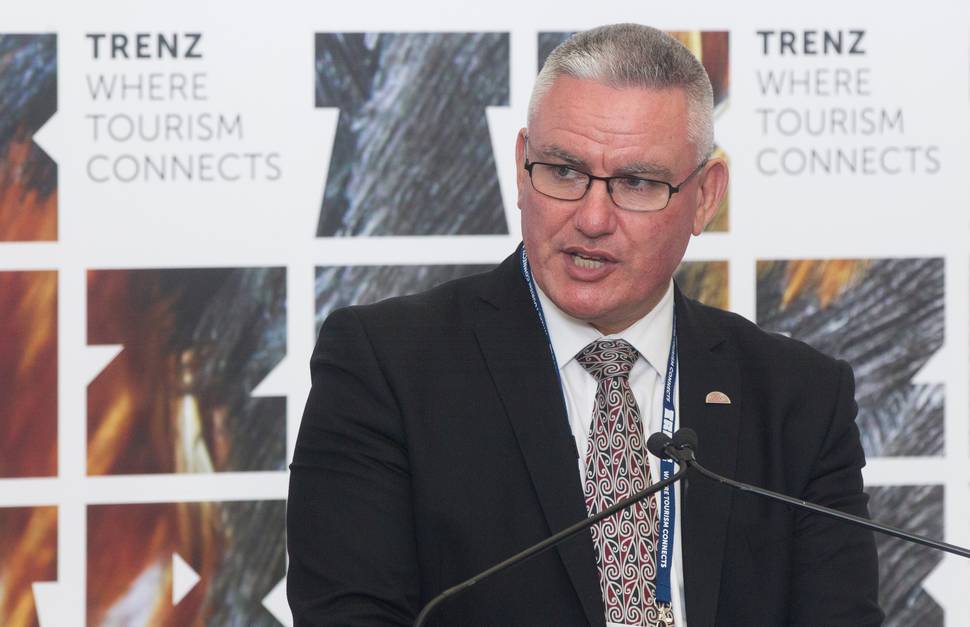 But Minister for Tourism and Te Tai Tokerau MP Kelvin Davis disagrees. A spokesman for Davis said the minister thought the information centre should be funded by the local council or the regional tourism organisation.
The spokesman suggested Tourism New Zealand (TNZ) should be approached.
TNZ and regional economic body Northland Inc said they could not provide funding to keep the centre open. Both agencies heavily promote travel and tourism to the region but do not fund I-Sites.
''We understand that Kaipara is under significant financial pressure and has had to make a number of difficult choices in regard to what it can support and what it can't. The council no longer contributes to Northland Inc, either," Northland Inc acting chief executive Vaughan Cooper said.
TNZ provides funding to VIN Inc (the Visitor Information Network), not individual i-Site Visitor Information Centres.
According to TNZ's website, more than 45 per cent of international visitors use an i-Site and around two-thirds of these say i-Sites influenced their decision on what activity, transport or accommodation they chose. Almost one-third of all users made a booking at an i-Site.
The Whangarei District Council funds the official Whangarei i-Site at Tarewa Park on Otaika Rd and a smaller information centre at the Town Basin's Te Manawa - The Hub.
"Tourism is an important income generator in our district and our i-Site and Information Centre are key ways to promote local businesses, provide information about a wide range of services and opportunities," customer services manager Lesley Ashcroft said.
The Far North District Council operates three i-Sites, in Paihia, Opononi and Kaitaia. General manager district services Dr Dean Myburgh said supporting them meant providing an interface between smaller tourism operators and visitors to the district.
''Without i-Sites it would be much more difficult for these businesses to promote the local goods and services they provide. This is good for the Far North economy and employment.''