Tough sea conditions tested Northland paddlers at one of New Zealand's biggest long-distance races at Takapuna Beach Cup waka ama championship.
Te Tai Tokerau clubs were represented in the senior grades through to the juniors with teams taking top honours or posting podium finishes over the three days of competitive paddling which included international teams from Singapore, Australia and Tahiti.
The pinnacle event was the 42km change race that circumnavigated the three islands of Rangitoto, Motutapu, and Rakino.
Nga Hoe Horo club paddler Stephen Roulston competed in the men's teams 42km change race, where three of the team's nine-man crew would change over every 10 minutes, and finished second in a competitive open men's division.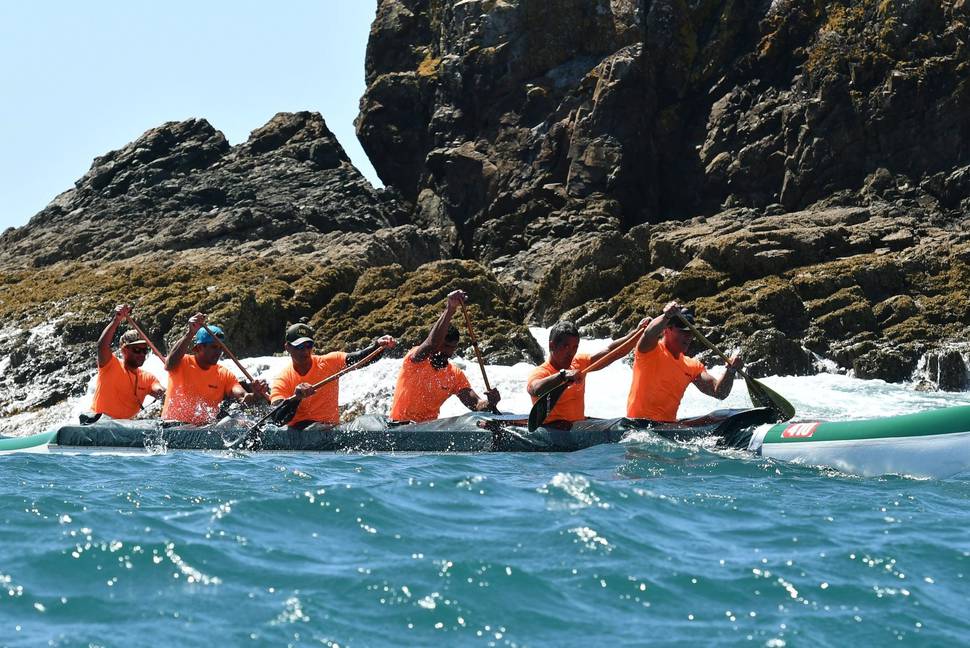 Roulston said the team, which contained three brothers from the famous Northland waka ama Herbert family and national champion Tupuria King, faced tough conditions in Auckland.
"The first half wasn't so bad but coming back home was hard into the wind because we were going against the current."
Being beaten by a strong team from Tauranga, he said the racing conditions were not in their favour in the final stages.
"We were leading for a third of the way and then conditions changed which probably suited their canoe slightly and we weren't able to close the gap."
This was the 34-year-old's first year with Nga Hoe Horo after seven years with Tutukaka club Mitamitaga o le Pasefika Va'a-alo. He said although the team was disappointed not to take the top prize, they were happy with the silver medal.
"It's always good if you can get on the podium because there's always good competition from clubs throughout the country.
"It would have been good to come first but second is nothing to sneeze at."
Roulston said a key strategy the team used was to keep watching other crews and adapting to fit their techniques and the changing conditions.
"If things aren't working and you're doing the same thing and not gaining, you've got make your own luck and do something like changing your own line."
Next on the crew's calendar was a race in the Bay of Islands before the possibility of travelling to Mount Maunganui to compete in more long-distance races.
Roulston had previously been part of the New Zealand crew that won gold at the world waka ama sprint championships in Australia, and with selections now open for New Zealand's long-distance crew to compete on the global stage, he hoped he could add to his medal collection
"It's a different kettle of fish but gold is what your aim is when you compete there and a lot of it comes down to what happens on the day."
In the women's 42km open division Parihaka Nga Hine Matariki battled their way into third place in a time of 5 hours and 7 minutes.
For the first time the team included two mother/daughter combinations.