A dramatic police scenario played out on Whangārei's Okara Park involved two helicopters, armed police, a canine crime fighter and an offender dressed in a red tutu wielding a gun.
It was police dog Mist that had the final say tackling the offender and dragging him along the ground before officers pounced and handcuffed the bank robber, much to the delight of the crowd on Saturday.
The scenario was part of a police recruitment day and provided the crowd with some action before the Taniwha kicked off against the Waikato side in the ITM Cup.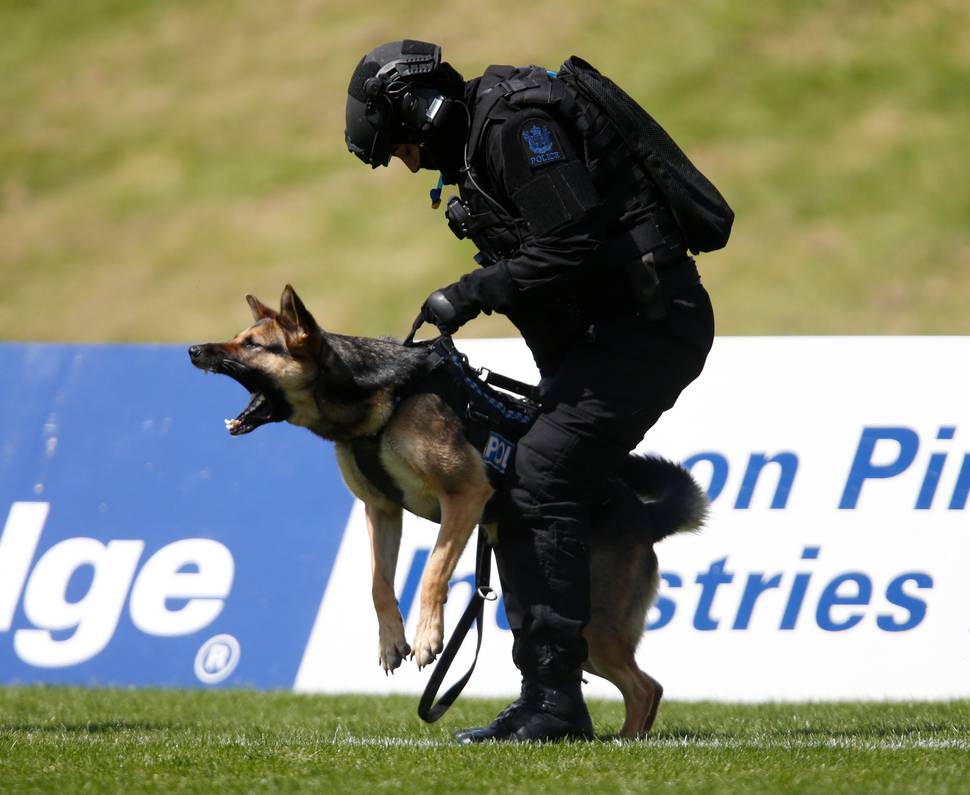 Tane the Taniwha mascot arrived by helicopter as did members of the specialist Armed Offenders Squad, along with police dog Mist and her handler.
Recruiting officer Senior Constable Doug Te Puni said the day was a chance to highlight the diverse range of jobs available in a policing career.
Officers involved in different sections of Northland police had displays at the ground and were on hand to give advice on how to join as well as giving an insight into the job.
"There was a really good buzz around the ground and the scenario generated some real interest. The idea of the police themed day was to show the diversity of careers on offer and to showcase our mahi," Te Puni said.
"It was great to be able to interact with members of the public on a positive basis."
He said Northland police were interested in recruiting locals as they were more connected to their communities.
Prior to the scenario the Northland police team took on rivals Northpower in what was a competitive and physical game of rugby.
The police side, confident after beating their Waikato counterparts in a match just a week before, were full of energy but came up against a Northpower team equally as keen to win.
Te Puni said the game was played in good spirit, with the police side eventually winning 45-31.
*Anyone interested in joining Northland Police can attend a hui at Horahora Rugby clubrooms on Friday, starting at 5.30pm.